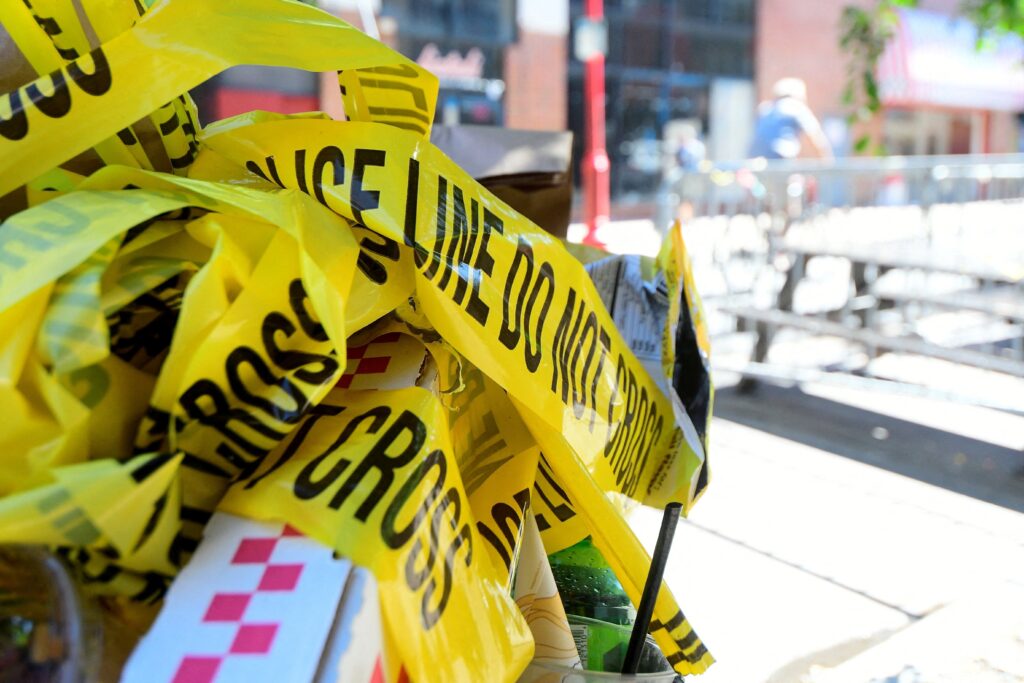 by Gina Christian
(OSV News) — A slain Maryland judge is being remembered as a person who practiced his Catholic faith in "a very modest and unassuming way," according to his pastor.
Judge Andrew F. Wilkinson of the Maryland Circuit Court for Washington County was fatally shot Oct. 19 in the driveway of his home in Hagerstown, Maryland, some 75 miles northwest of Baltimore.
Earlier in the day, the 52-year-old Wilkinson had presided over a divorce case involving suspect Pedro Argote, who remains at large.
At St. Ann Roman Catholic Church in Hagerstown, Wilkinson was regarded as "very trustworthy and hard-working," pastor Msgr. J. Bruce Jarboe told OSV News Oct. 23. "He enjoyed a very excellent reputation professionally with his peers."
In an Oct. 19 ruling, Wilkinson had awarded sole custody of Argote's four children, ranging in age from 3 to 12, to Argote's estranged wife. He also ordered Argote — who had initiated the divorce proceedings — to have no contact with the children, and to pay $1,120 in monthly child support.
The ruling is believed to be Argote's motive for the attack, according to Washington County Sheriff Brian Albert.
In a March 2023 opinion, Wilkinson had written that Argote appeared to "(engage) in absolute control over (his wife), their finances, and their lives," which was "not in the best interests of the children."
Police officers had "responded to the residence for verbal domestic assaults two times within the last few years," according to Albert.
Msgr. Jarboe said that those who have spoken to him about Wilkinson "have had nothing but very positive and admirable things to say about his character."
Born in Guam, Wilkinson studied economics at the University of North Carolina and completed his law degree at Emory University School of Law. He was admitted to the Maryland Bar in 1997 and joined the Maryland Circuit Court for Washington County in January 2020.
Wilkinson was involved in a number of charitable and civic outreaches, including service with Food Resources Inc.; the Hagerstown YMCA; the Rotary Club; and the Assembly Club of Hagerstown. He also was a youth soccer and baseball coach.
"Just a very wonderful man and family man and man of faith," said Msgr. Jarboe.
Funeral arrangements for Wilkinson are still being finalized, he said.
In the meantime, "we rely upon a strength that's greater than our own," Msgr. Jarboe said. "We rely upon the power of God and the power of the risen Jesus and the Holy Spirit that dwells within and among us. . . We remain confident that the power of God will support us through this."