The Leaven is the official newspaper of the Archdiocese of Kansas City in Kansas. It is the successor to the Eastern Kansas Register, which was first launched in 1939. The Leaven provides weekly news to more than 186,000 Catholics in the archdiocese, which spans an area of 12,524 square miles in 21 counties, including those in the Kansas City area, Lawrence, Ottawa, Topeka, and Emporia. Much of the news reported in The Leaven is derived from the activities of the 105 parishes spread across those counties and their parishioners.
The Leaven is published weekly every Friday, September through May, and bimonthly from June through August, and is mailed into the home of every registered Catholic. The Leaven is a 16-page tabloid; subscriptions cost $21 a year, and are paid through parish envelopes, although individual subscriptions are available on request.
---
Meet the staff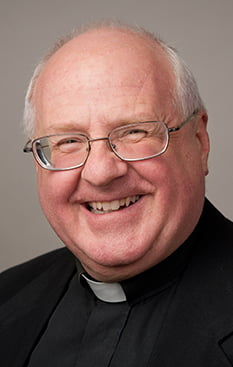 Father Mark Goldasich: Father Mark was born and raised on Strawberry Hill in Kansas City, Kan. He attended St. John the Baptist Grade School and Savior of the World Seminary. He has a BA in German from the College of St. Thomas in St. Paul, Minn. He did his theological studies at the North American College in Rome and has an STB and an STL (with emphasis in moral theology) from the Gregorian University in Rome. He was ordained a priest for the Archdiocese of Kansas City in Kansas in 1981 and has served parishes in Topeka, Roeland Park, and Kansas City, Kan., and is presently pastor of Sacred Heart in Tonganoxie. He enjoys reading, bowling and procrastinating in his spare time.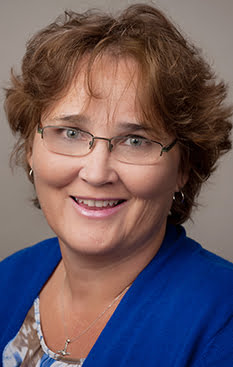 Anita McSorley: Anita McSorley, managing editor of The Leaven, has over 30 years' experience in book, magazine and newspaper editing, including stints as the assistant editor of the "Diplomatic Papers of Daniel Webster" at Dartmouth College and then in the public relations departments of Texaco, Inc., and the Rockefeller Group in New York. Anita made the move to newspaper editing when she came to The Leaven in 1988, where she has been ever since. Anita is a member of St. Patrick Parish in Kansas City, Kan., and in her spare time, she enjoys giving her long-suffering husband, her children and her staff good advice that they never take.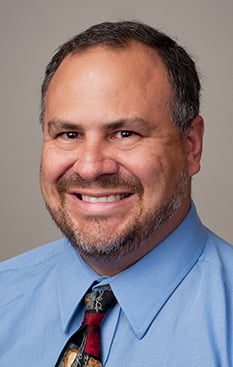 Todd Habiger: Todd Habiger has been the production manager for The Leaven since 1995. Under his direction The Leaven has won multiple design awards from the Catholic Press Association. Prior to working at The Leaven, Todd was an award-winning writer for The Catholic Key newspaper in Kansas City, Mo. Todd is married to Lori Wood Habiger, a former Leaven employee herself. They have two children — Paige and Connor, and one dog — Joli.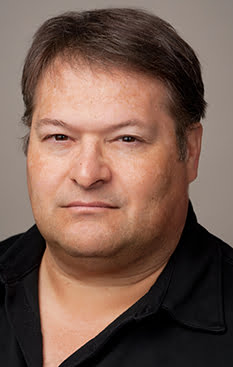 Joe Bollig: Joe has been with The Leaven since 1993. He has a bachelor's degree in communications and a master's degree in journalism. Before entering print journalism he worked in commercial radio. He has worked for the St. Joseph (Mo.) News-Press and Sun Publications in Overland Park. During his journalistic career he has covered beats including police, fire, business, features, general assignment and religion. While at The Leaven he has been a writer, photographer and videographer. He has won or shared several Catholic Press Association awards, as well as Archbishop Edward T. O'Meara awards for mission coverage. He graduated with a certification in catechesis from a two-year distance learning program offered by the Maryvale Institute for Catechesis, Theology, Philosophy and Religious Education at Old Oscott, Great Barr, in Birmingham, England.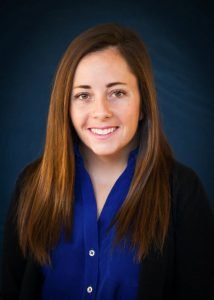 Moira Cullings: Moira Cullings attended St. Thomas Aquinas High School in Overland Park and Benedictine College in Atchison. She majored in marketing, minored in psychology and played center midfield for the women's soccer team. Moira joined The Leaven staff as a feature writer and social media editor in September 2015. After moving to Denver in 2018, Moira resumed her full-time position at The Leaven a year and a half later and continues to write and manage the website and social media channels. Her favorite assignment was traveling to the Holy Land to take photos for a group pilgrimage in 2019.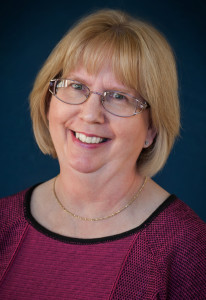 Beth Blankenship: Beth Blankenship grew up in Casper, Wyo. and still has family there. She graduated from the University of Kansas with a bachelor's degree in music therapy. She has lived in New York City (the Bronx), St. Louis and Cincinnati, following her husband and learning all about adapting. Beth enjoys working at The Leaven very much. She also enjoys reading, playing piano, working and playing with her grandchildren.