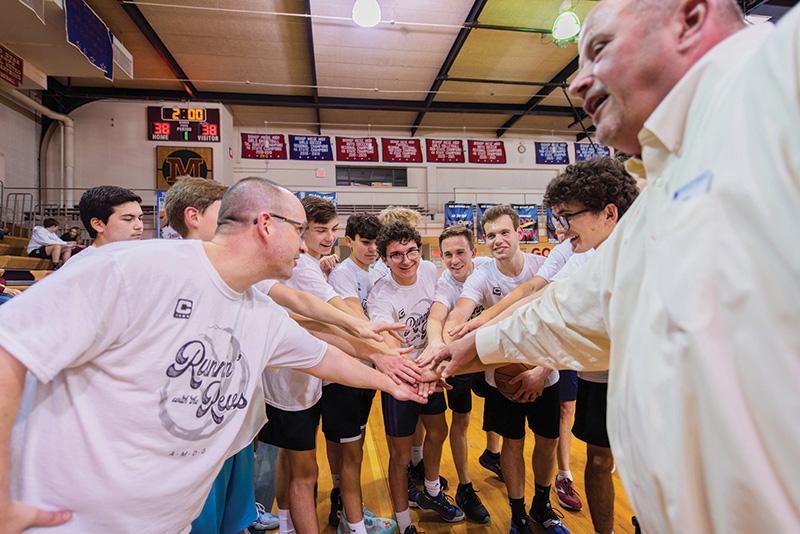 Runnin' with the Revs is back after a two-year hiatus because of the COVID-19 pandemic.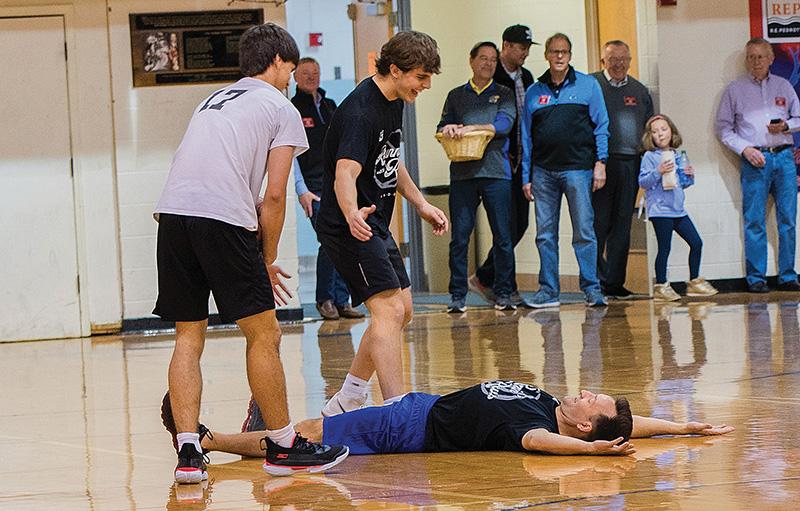 The first game was played March 21 at Bishop Miege High School in Roeland Park.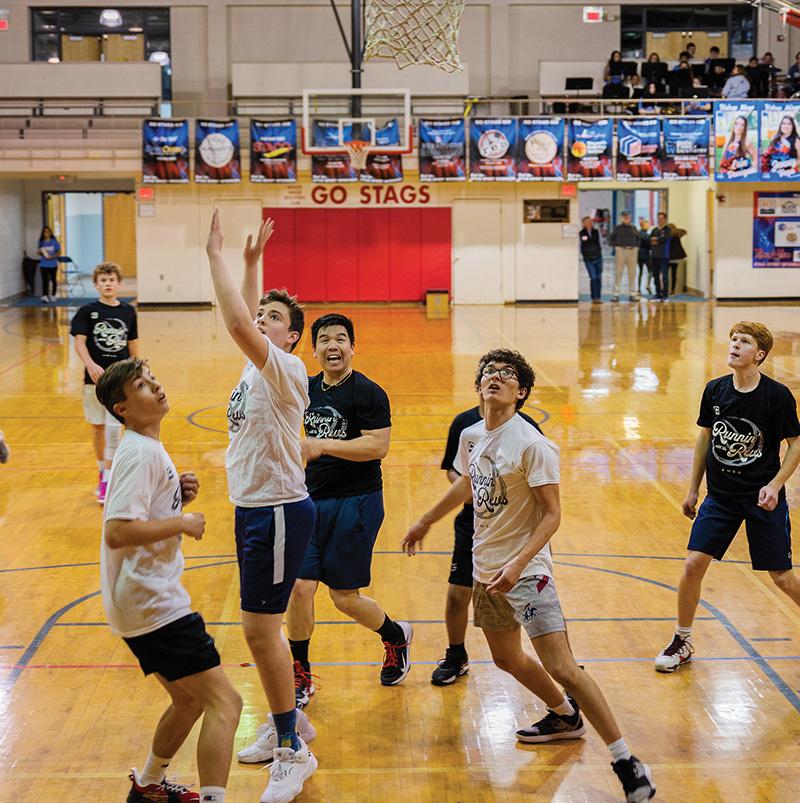 The game, which features archdiocesan priests and seminarians teaming up with local high school and middle school boys, has long been an entertaining affair.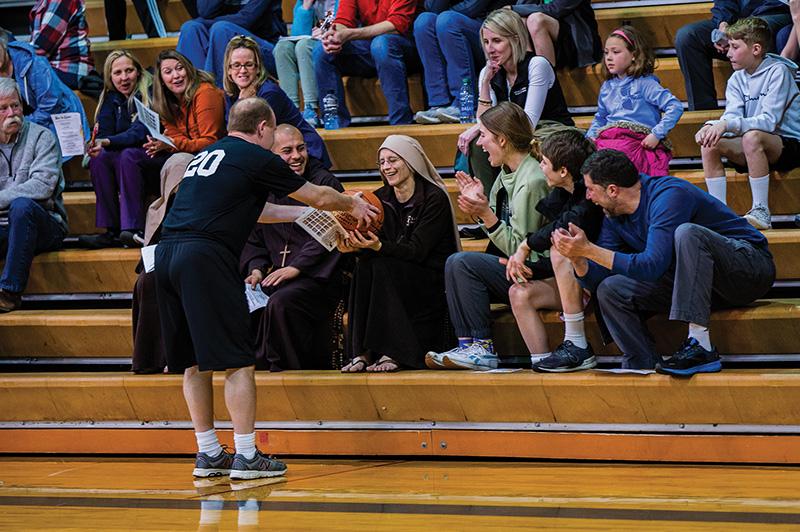 This night, an estimated crowd of 250 saw the Revs' white team beat the Revs' black squad 85-77.

The next Runnin' with the Revs game will be at 7 p.m. on April 25 at Hayden High School in Topeka.
For a full photo album from the game, click here.