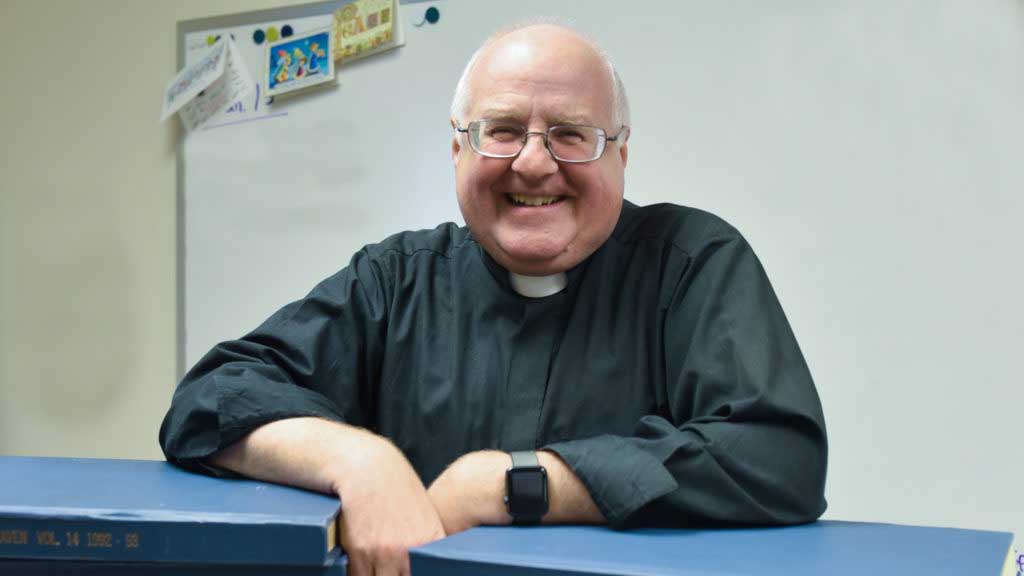 by Father Mark Goldasich
I've got a stack of brand-new ones but have been waiting for the ideal time to use them. That time could be now.
The brand-new "ones" are actually "twos," as in crisp $2 bills. I received them as a gift from one of my parishioners in honor of my 40th anniversary of ordination last July. You don't see many $2 bills in circulation, which is surprising considering there are about 1.2 billion of them still in circulation.
Although the first $2 bills were printed in 1862, there was a stigma attached to them. People who had $2 bills could be construed as sinners. Why? Because the standard bet at the racetrack was that amount or, in some places, folks would be paid $2 to cast a fraudulent vote in elections. So, if you had $2 bills in your wallet, you could be labeled a gambler or a cheat.
There was another meaning attached to the $2 bill, also called a "deuce." Apparently, "deuce" was a euphemism for "devil" as in the expressions: "There will be the deuce to pay" or "What the deuce?" (This was news to me.) This association attached a superstition of bad luck to the bill. That's why in some places it's not unusual to see a $2 bill with a corner or two torn off, supposedly to let the bad luck "escape."
In any event, the U.S. Treasury stopped printing the $2 bills in 1966, only to resurrect them in the Bicentennial Year of 1976. But they're still not popular, especially in the eastern part of the United States, and are not apparently that well known.
For example, in February 2005, a business owner in Maryland named Mike Bolesta tried to pay his $114 bill at a Best Buy with fifty-seven $2 bills. Neither the cashier nor the manager at the store had seen $2 bills and, convinced that they were counterfeit, called the police. The young police officers were also unfamiliar with that denomination of currency and arrested Bolesta. The poor guy was jailed for a time and only released after the Secret Service was called in to verify the money was, indeed, genuine!
Having once been a restaurant cashier, I know there is a practical reason to hate the $2 bill: There's no specific slot in the till for that denomination, making it way too easy to mix them in with either the $1 or $5 bills.
So, you can print the bills, but you can't make people like them. As with so many things in life, any change is hard. We often prefer our ruts, our usual way of doing things, and resist anything new.
Now that we're about halfway through Lent, it's time to take stock of how we're doing with our resolutions of prayer, fasting and almsgiving. Did you make any resolutions or did you "give up Lent" for Lent?
If spring break derailed your Lenten disciplines, have you returned to them once coming home? This season is a time of conversion, a time to climb out of sinful ruts, a time to em-brace a new way of living. But it's tough.
Like the $2 bill, just because you give people these 40 special days doesn't mean they're going to use them. Sadly, I've had a "lazy Lent" so far, preferring old habits over the new life that Christ is calling me to. With God's grace, though, I intend to finish strong. How about you?
By the way, I intend to start spending those $2 bills this week. If things go south, however, will you bail me out?