by Marc and Julie Anderson
mjanderson@theleaven.org
TOPEKA — Pride, passion and culture.
That was the theme of this year's fiesta in Topeka.
Held July 18-22 on the grounds belonging to Our Lady of Guadalupe Parish, the annual event draws thousands from across the country. The annual fundraiser raises money for both the parish and Holy Family Grade School (the school the parish shares with Sacred Heart-St. Joseph Parish.)
What began on Aug. 17, 1933, as a way for Mexican immigrants to come together and celebrate their common heritage through food and music has grown from a daylong celebration to events strewn across several weeks. The festival includes, among other activities: an opening and closing Mass; a golf tournament; a 5K run; a carnival with rides typically found at a county or state fair; a royalty contest; a parade; a coronation ball; an art show; mariachi bands; and traditional dancers.
And like any other community or parish celebration, there's food — and a lot of it. There are tacos, burritos, enchiladas and treats like "polvorones" (Mexican sugar cookies).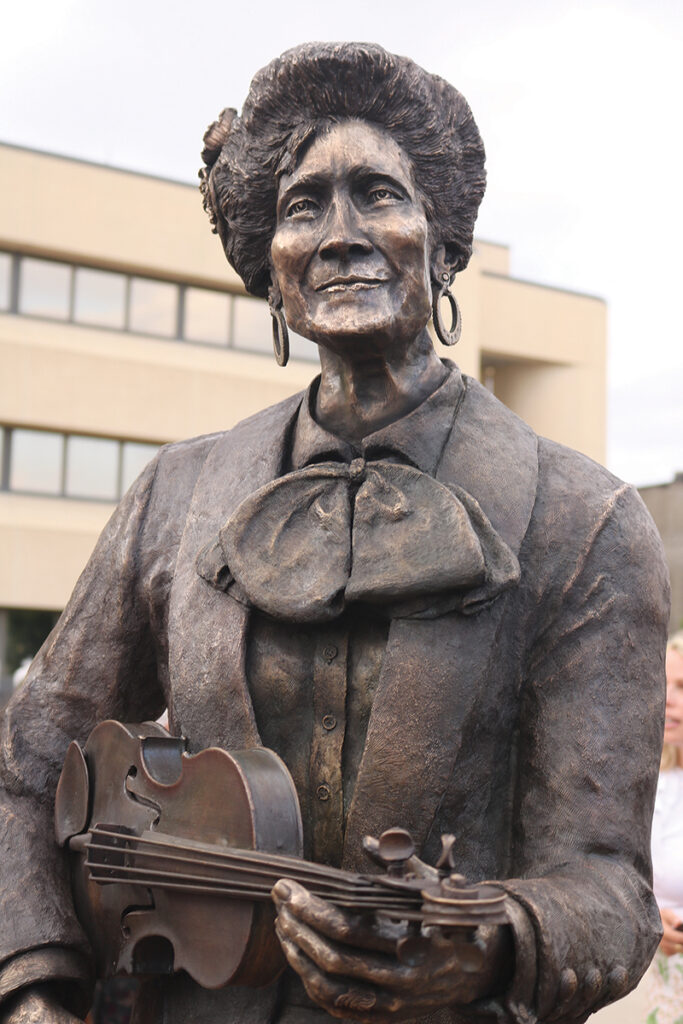 Originally called Fiesta Mexicana, the celebration was renamed this year as Fiesta Topeka and featured some new events.
On May 5, the parish, along with the Topeka community at large, celebrated Cinco de Mayo at Evergy Plaza in downtown Topeka during which a statue of the late Teresa Cuevas was unveiled on Kansas Avenue, one of the city's main streets.
Cuevas, who had belonged to the parish, founded Mariachi Estrella, the first all-female mariachi band in Kansas. It was also one of the first such bands in the country. The bronze depiction of Cuevas is the first of a woman to be installed on the street. Another statue previously installed was of Cyrus K. Holiday, one of the city's founders and a major player in bringing the Atchison, Topeka and Santa Fe Railway to Topeka. The railroad, in turn, brought jobs, many of which were taken by some of the parish's founding parishioners who followed the railroad from the Mexican border.
As part of its efforts to celebrate "pride, passion and culture," parish leaders and fiesta organizers decided to highlight the parish's history (including that of the railroad) through an art project designed by parishioner Jamie Colon.
The mixed-media piece wraps around the former school building. It's composed of Mexican tiles, tile fragments, tiles adorned with photos of parishioners as well as mirrors, glass fragments and paint. The piece mimics the style of Isaiah Zagar, creator of Philadelphia's Magic Gardens. And unlike other art found in museums and galleries, Colon said people are encouraged to touch it and experience it.
Spending 12 to 16 hours a day working on the project, Colon said he's grateful to have been able to "leave something like that behind for the community."
"It's the most important project I've ever done in my life," he said.
One of the artwork's walls features photos of some of the fiesta's past royalty.
Beginning in 1939, the fiesta has included a royalty contest. The title has always gone to the candidate who raises the most money. One former queen is Mary Mendoza Chavez.
Crowned 75 years ago in 1948 at age 17, she said she admires today's royalty candidates as they do "an awful lot of work" to raise money through making and selling food throughout the year. Back then, for two to three months, she walked the city streets. Donning a dress or skirt and blouse and wearing penny loafers, she went door to door selling votes.
Chavez never wanted to run in the contest, but her aunt and her grandfather persuaded her.
"My grandfather said, 'You'll be doing it for the church, and our church needs money. That's your way of helping the church and community.'"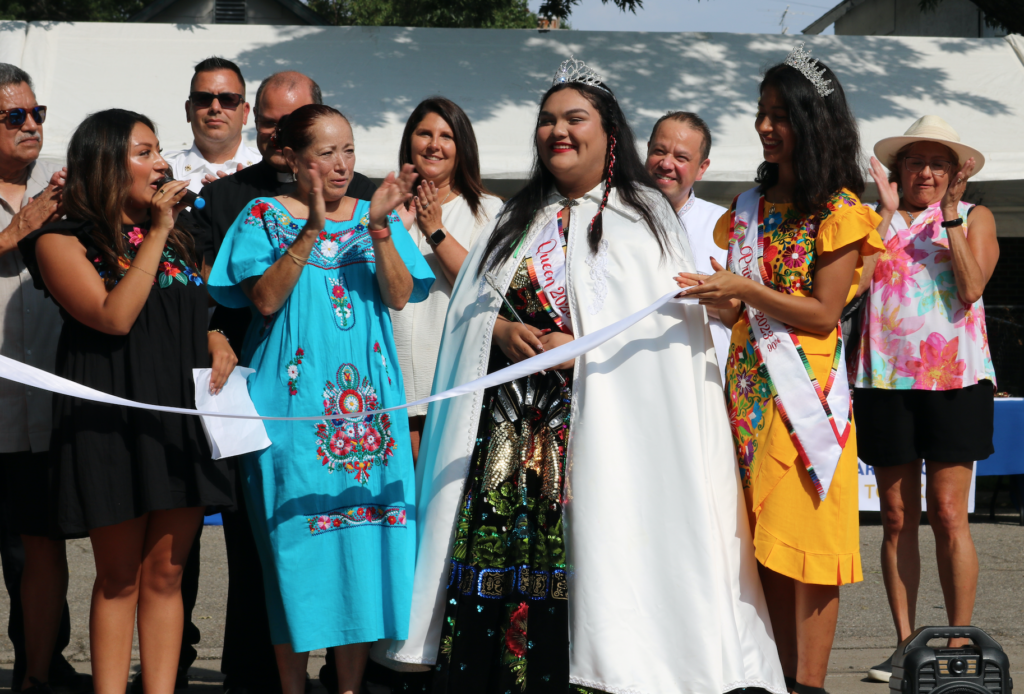 To this day, she has no idea how many votes she sold, but she said she really doesn't care. She gained so much more.
Raised by her aunt, Chavez had lost her mother when she was only 6. As she went door to door, she met many people who had known her mother.
These days, Chavez doesn't usually attend the fiesta, mostly due to mobility issues. Still, she cannot overstate its importance to her, her family and the parish.
"It's important to know where you came from and to respect it," she said.
To view more photos of Fiesta Topeka, click here.