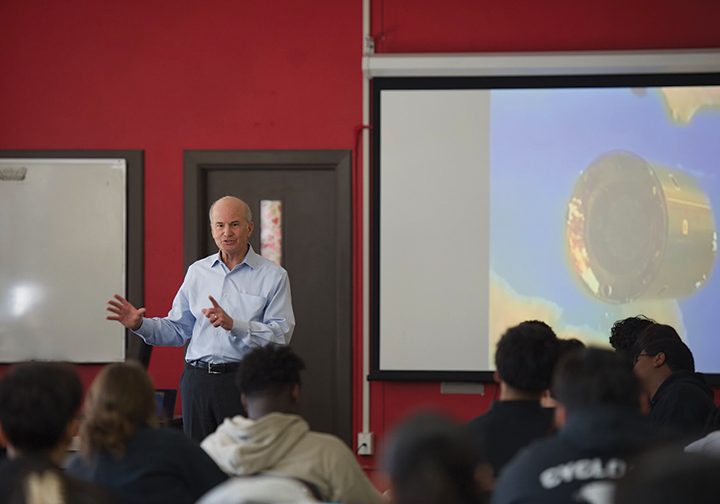 by Moira Cullings
moira.cullings@theleaven.org
KANSAS CITY, Kan. — It's a feeling more than 99% of the earth's population will never experience.
"Your first flight into space is like the first anything in your life," said Gen. Kevin P. Chilton, "whether it's the first flight in an airplane or the first time you did something exciting that you always wanted to do.
"It's absolutely thrilling."
Chilton, a retired Air Force four-star general, test pilot and NASA astronaut, visited Bishop Ward High School in Kansas City, Kansas, on April 12.
He shared with science classes there the story of his first of three missions into outer space.
God's plan
Chilton grew up in Los Angeles next to the airport and attended Catholic school for 12 years.
"Growing up next to the airport, I spent a lot of time looking out the window," he told the students, "particularly in a class I didn't much care for.
"I'd look out the window and watch the airplanes take off and land. I fancied that might be a fun thing to do one day — to be a pilot."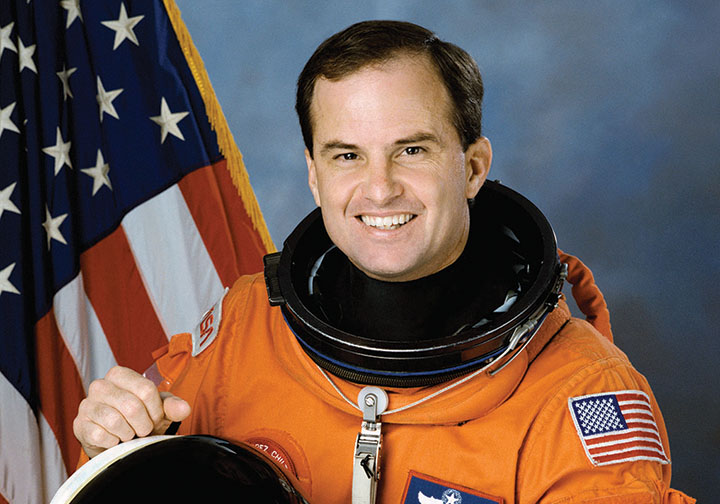 Chilton recalled the moment his friend's older brother told him about the Air Force Academy.
"That day — in the backseat of that station wagon on the way to the beach at the age of 12 — I decided I'm going to work really hard and try to go to that school," he said.
But his dream to become an airline pilot didn't pan out.
"I never achieved that goal," he said. "I call that a providential moment — where something I didn't control, a prayer I wanted to have answered, was answered in a way that I never expected."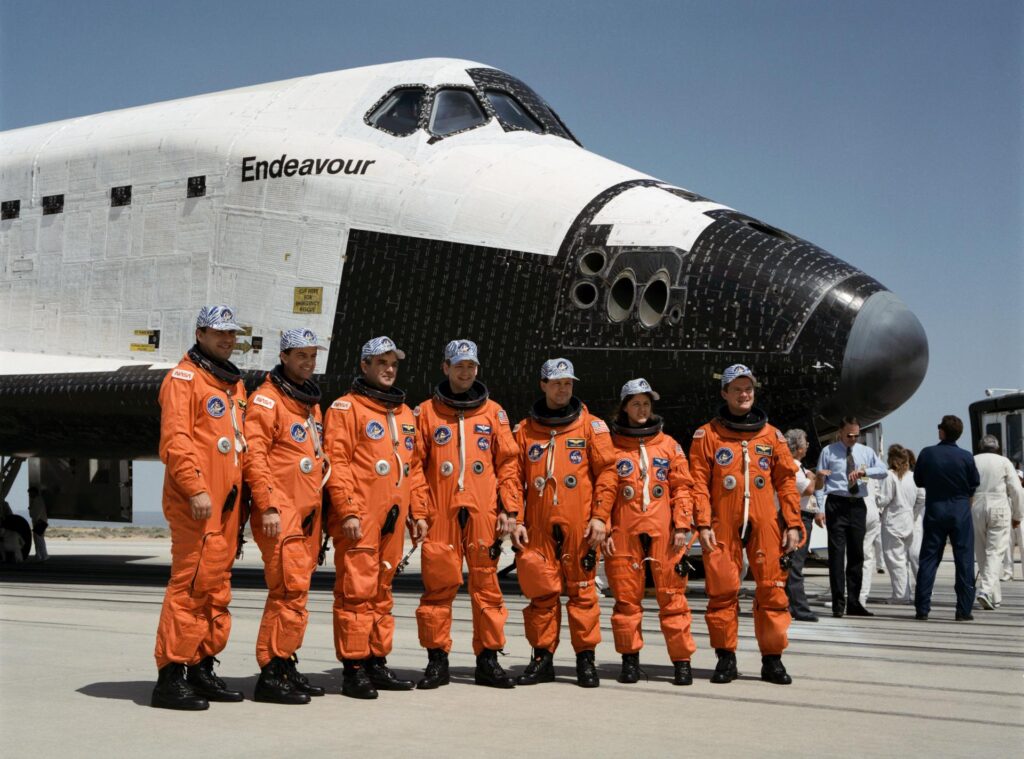 Indeed, God had other plans for Chilton.
He ended up serving in the Air Force for 35 years and becoming a fighter pilot and test pilot. He also applied to become a NASA astronaut and was selected in 1987.
"I spent the next 11 years of my life working at the Johnson Space Center in Houston, where I had the great opportunity to fly on three space shuttle missions," he said.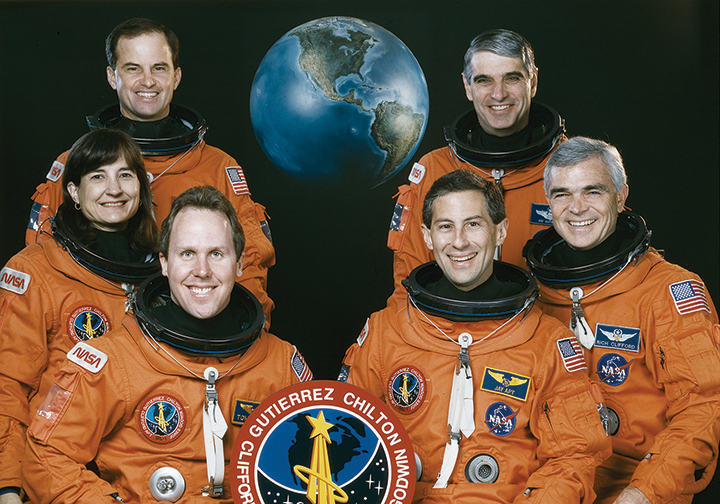 Chilton hoped the story of his redirection in life would stick with the students.
"I like to tell the story about myself growing up because I was in those seats, too, wondering what the heck I'm going to do with my life," he said.
"You don't have to have it all figured out at this age," he added. "It's just as important to work hard and have goals. And it's OK to change your goals as you go through life.
"That's certainly what I did, and it worked for me."
Prepare for liftoff
Students and staff were all ears as Chilton described what it was like launching into space for the first time in 1992.
"Launch is pretty dramatic inside," he said. "It's really noisy. Vibrations are incredibly high. They're so high you feel like the thing's going to come apart before liftoff."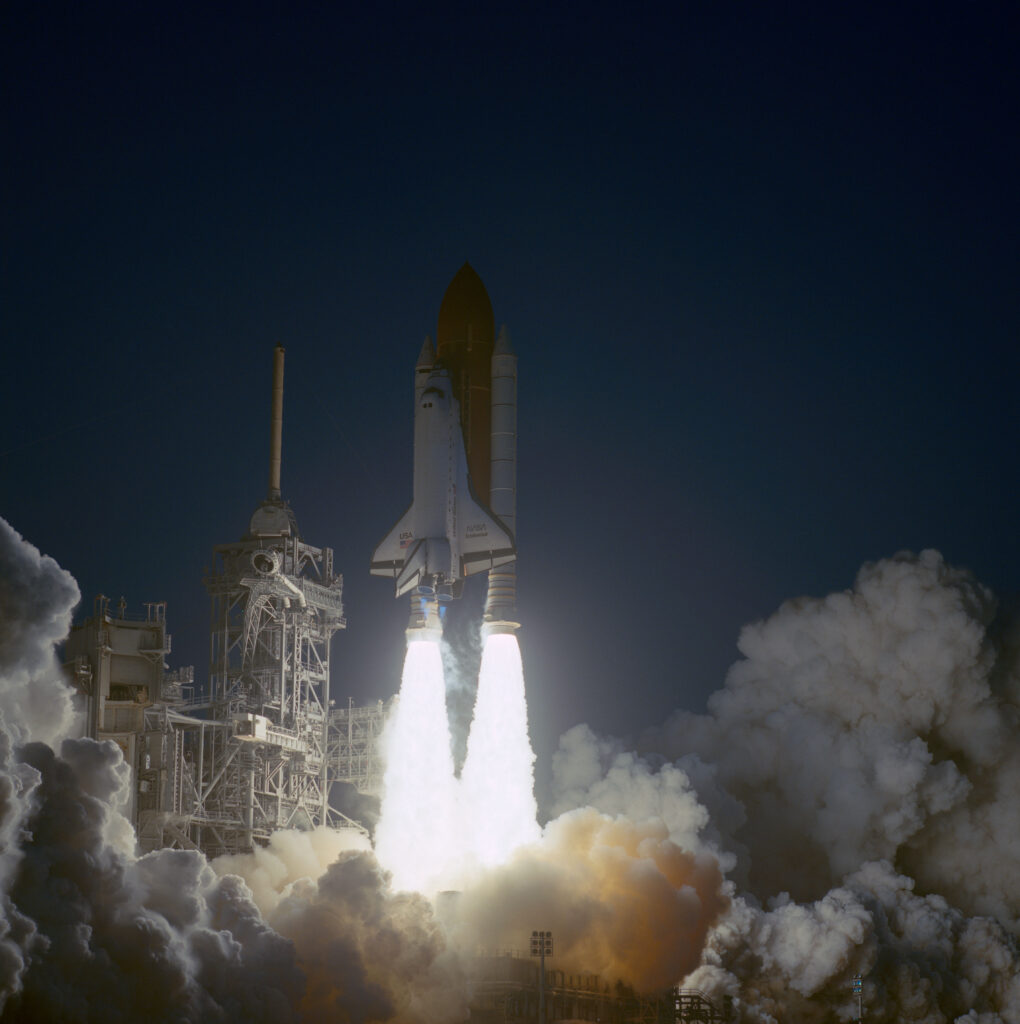 Chilton and his team were tasked with repairing and deploying the International Telecommunications Satellite. It ultimately took them four space walks to complete the mission.
"The reason it was successful, I think at the end of the day, is because we had trained so closely together," said Chilton. "We not only knew each other at work, [but] we spent a lot of time together off work with each other and our families."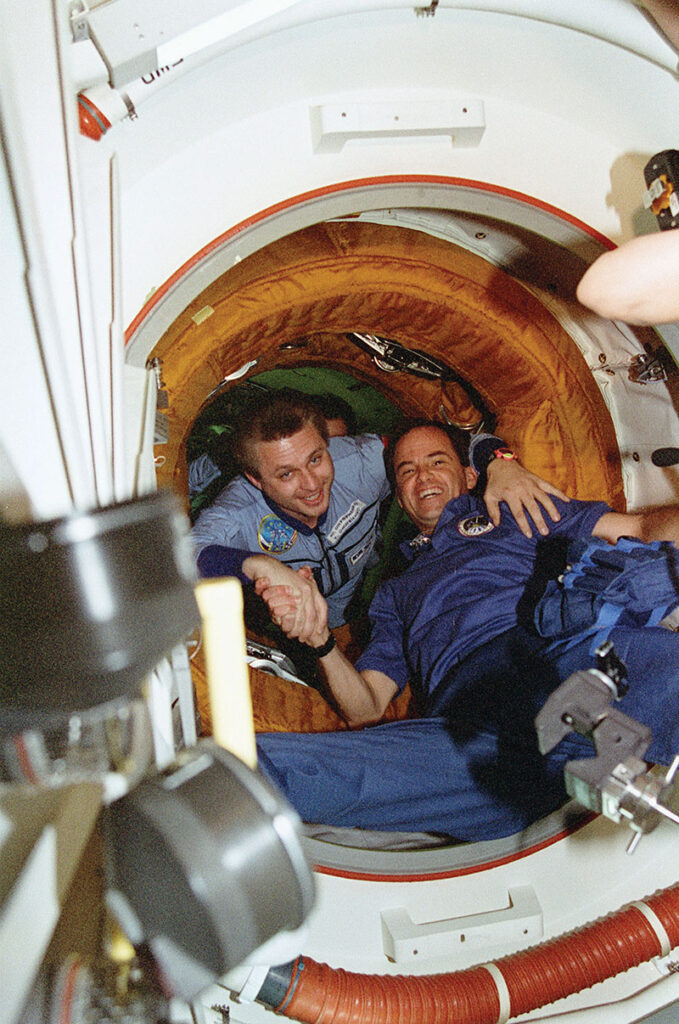 Chilton emphasized the importance of communication, problem-solving and trust.
"That is what I'm convinced was key to our success on this particular mission — the trust we had in each other," he said.
Bird's-eye view
After his presentation, Chilton took questions from staff and students, who were curious to know if he believed in aliens and what the most challenging part of his training was.
He also shared with The Leaven how his time in space shaped his faith.
"It's hard to describe the beauty of the earth and God's creation when you're looking down on it from that high up, and seeing so much that you know is unique and you'll never see it again," he said.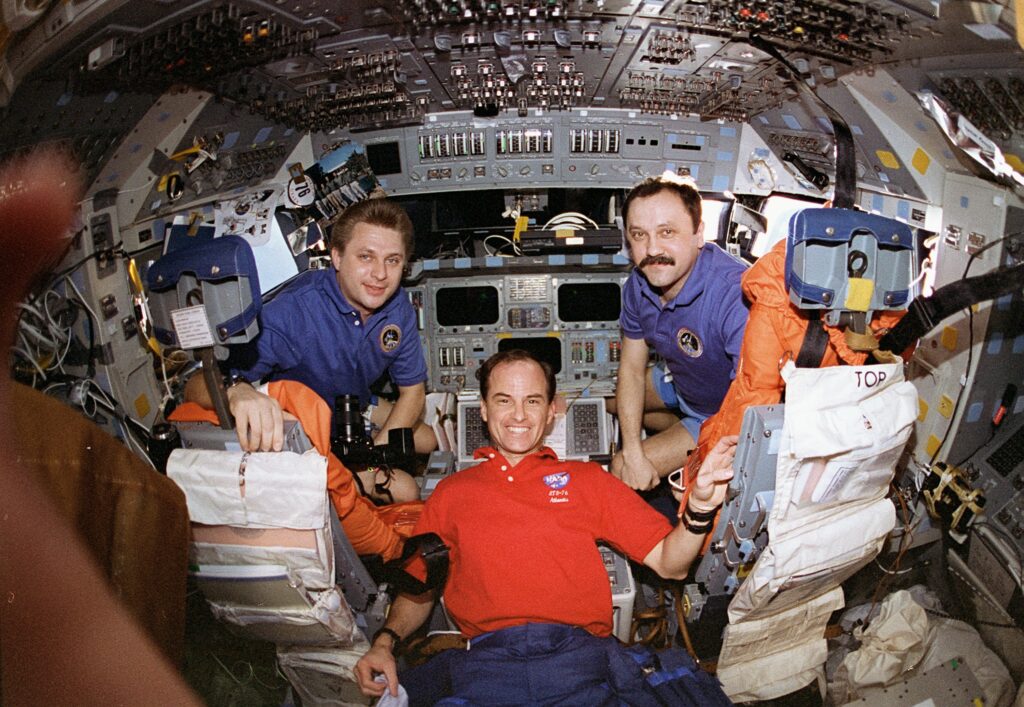 What made the experience even more remarkable was that Chilton brought the Eucharist with him on each mission.
"Just knowing that I had the Lord physically with me the whole time was comforting," he said.
Jay Dunlap, Bishop Ward president, was delighted that Chilton stopped by to share part of his story.
"I really appreciate the way General Chilton focused on problem-solving," he said, "because that's an important skill for kids throughout their lives, but especially at this age.
"This was a great eye-opener for our kids."
Astronaut speaks to Legatus group
During his visit to Kansas City on April 12, Gen. Kevin P. Chilton also spoke at a Legatus event.
Legatus is a group for Catholic business leaders and their spouses who meet monthly. Members have either previously held or currently hold a business leadership position — like a CEO, CFO or COO — with a million-dollar payroll and 40 or more employees.
The local chapter, which currently has around 40 members, combines the Archdiocese of Kansas City in Kansas and the Diocese of Kansas City-St. Joseph.
Gatherings are designed to nurture faith and fellowship, and include Mass, opportunities for confession, the rosary, a dinner and speaker presentation.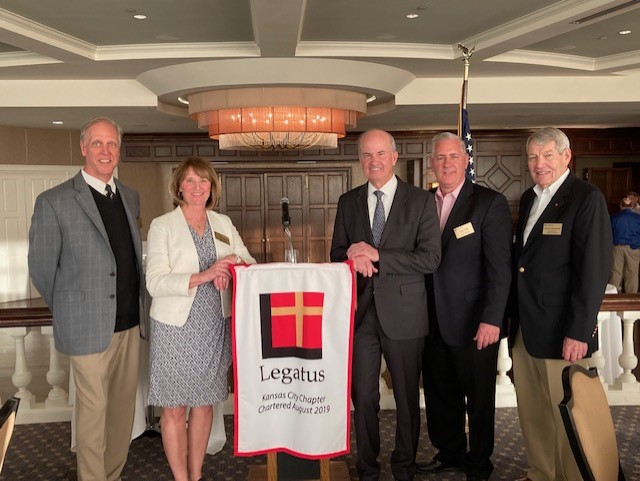 Terri Lynn, associate director of estate gift planning for the archdiocesan office of stewardship and development, serves as the chapter administrator.
Hosting Chilton, she said, was "an honor."
In his talk, titled "Holy Communion in Space," Chilton shared with Legatus members the story of bringing the Eucharist into space during all three of his missions.
"He really put a lot of his spirituality [into it]," said Lynn.
"He said that going up there and seeing God's creation from afar, nothing changed," she continued, "but everything was affirmed as far as what he thought he believed about God."
Lynn said Legatus is seeking new members. To learn more, go online to: legatus.org, or contact Nelson Newcomer, membership chair, by email at: kansascity@legatus.org.