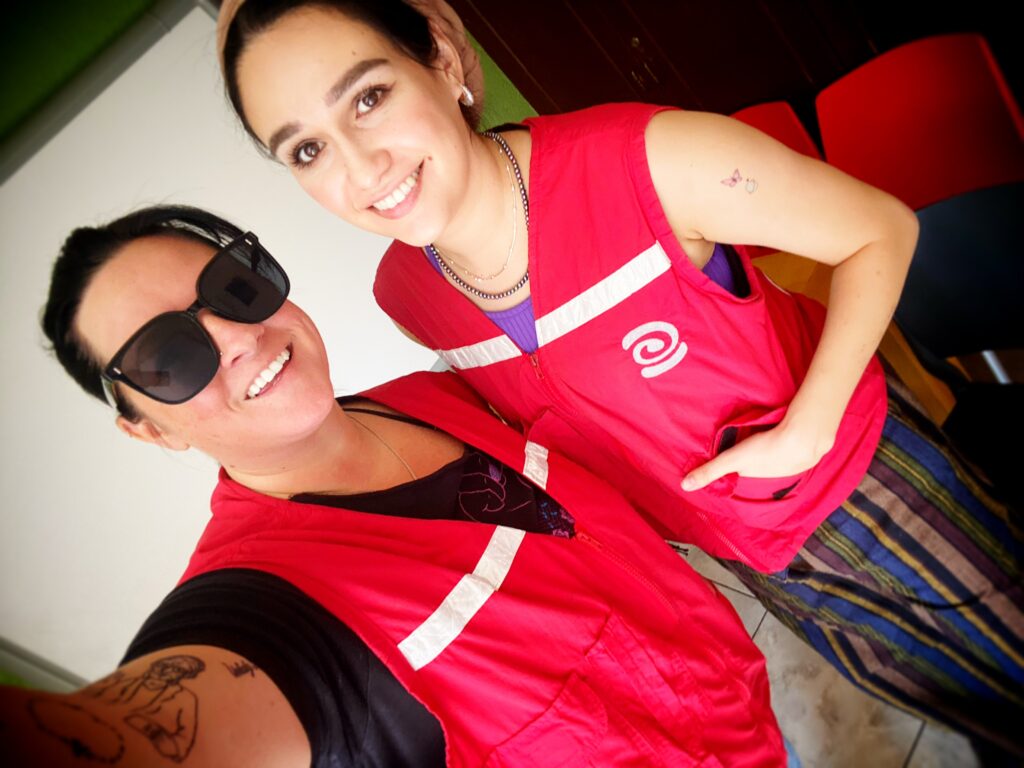 by Kate Scanlon
(OSV News) — A shelter near the U.S.-Mexico border for pregnant migrants run by a pro-life leader is preparing to welcome the first infant born while the mother is staying at the shelter, its co-founder told OSV News.
Destiny Herndon-De La Rosa, founder and president of New Wave Feminists and co-founder of the Stellar Shelter, also known as the "New Wave Feminists Consistent Life Ethic Center" in Juárez, Mexico, called the process of opening that shelter "kind of a wild journey."
"We opened Feb. 6 and already have seen over 100 women and children come to our shelter and then be processed for asylum," she told OSV News Sept. 7. "We currently have two pregnant mamas; one's going to be giving birth this coming week, which is amazing. It'll be our first baby actually born while the mom is staying at the shelter. So we're all very, very excited for that."
Immigration and U.S.-Mexico border policy have become increasingly partisan and divisive topics in American politics. Juárez is right over the border from El Paso, Texas.
Herndon-De La Rosa said that the U.S. immigration system is a broken "man-made crisis," alleging both sides of the political aisle are disincentivized from fostering an immigration policy that is both humane and orderly.
"We kind of see that a lot with abortion too," she said. "The right tends to make that a big issue because that's where their voting base is. And the left tends to make migration a really big issue. But nobody's actually doing anything that is solving the problem. You end up with the actual vulnerable people falling through the cracks."
Herndon-De La Rosa said in both New Wave Feminists' work at the shelter and in the pro-life movement, "what we try to do is humanize human beings."
"You hear these women's stories of just the most horrific things ever that they've been put through in their home countries and how literally going through a jungle — where people lose their lives and their children lose their lives and everything all the time — that is a better option than staying where they currently are," she said, noting that women and children who make such a trek are vulnerable to sex trafficking and violence.
After such a journey, Herndon-De La Rosa said, migrants are sometimes greeted with an American culture that sees them as criminals or there to take jobs, and makes them part of a "nameless, faceless monolith that makes it easy for us to dehumanize people."
"A big part of our work is giving them faces and names and showing what they've been through; telling their stories and platforming their experiences, so that people realize these aren't just nameless, faceless masses," she said. "These are human beings. For believers, these are your brothers and sisters in Christ. And we have to have empathy for that."
As pro-life feminists, Herndon-De La Rosa said, her group felt called to help women at the border.
"You know, just like our humanity doesn't begin at the birth canal, it doesn't end at a border," Herndon-De La Rosa said. "We're all still human beings and the unborn child in a migrant mother's womb is just as human as an unborn child in an American mother's womb."