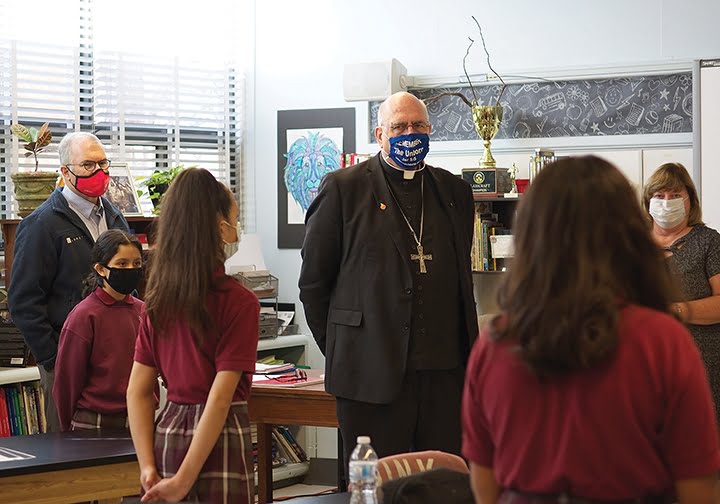 by Joe Bollig
joe.bollig@theleaven.org
KANSAS CITY, Kan. — This past fall, teachers and students at Christ the King School here began something new that really isn't new at all: a Christ-centered method of learning that is time-tested, rooted in history and very successful.
It's called Classical Liberal Arts Education. So far, Christ the King is the only archdiocesan school with the curriculum.
This kind of education is not only food for the mind, but also the soul, said Vince Cascone, superintendent of archdiocesan schools. It focuses on how all learning points to Jesus.
"Education isn't meant to be just the molding of a person for a career," said Cascone. "Education is to build wisdom, to develop the person to be able to think and to be a cultivation of the soul. [Education] is not to be reduced to the molding of behavior. It aligns very well with what we believe as Catholics about the human dignity of each person. The soul feeds on ideas, truth and beauty."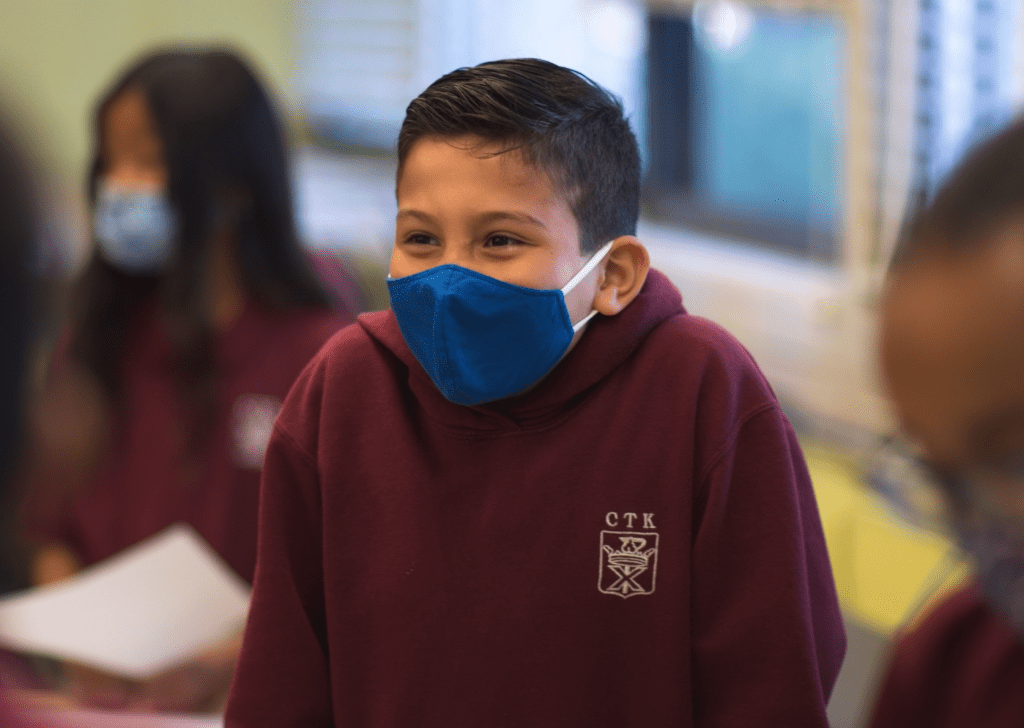 The idea of bringing a classical liberal arts education curriculum to an archdiocesan school began with the groundwork laid by former Superintendent Kathy O'Hara and associate superintendents Allison Carney, Ann Connor and Karen Kroh, said Cathy Fithian, Christ the King School principal.
Also, elements of the classical curriculum have been part of the Holy Family School of Faith teacher formation.
"Just on my own I've read more and more about it," said Fithian. "It seemed the best fit for Christ the King. It brought everything together that I thought education should be. It made sense of everything I believe education should be for our children."
Another key element to bringing the classical curriculum was the appointment of a supportive pastor.
"I have a background in classical liberal arts education at the college level and certain elements of that in my high school and home schooling curriculum, so I was already familiar with it," said Father Nick Blaha, pastor. "I've been plugged into that movement and familiar with it."
"When I was assigned here as pastor in the fall of 2019, I was immediately speaking that language with Cathy Fithian," continued Father Blaha. "She said, 'This sounds a lot like what we're hearing from the School of Faith in our teacher formation, and I'm interested.' A lot of different pieces moved into place and it seems providential that God put us all in the same place to do this work."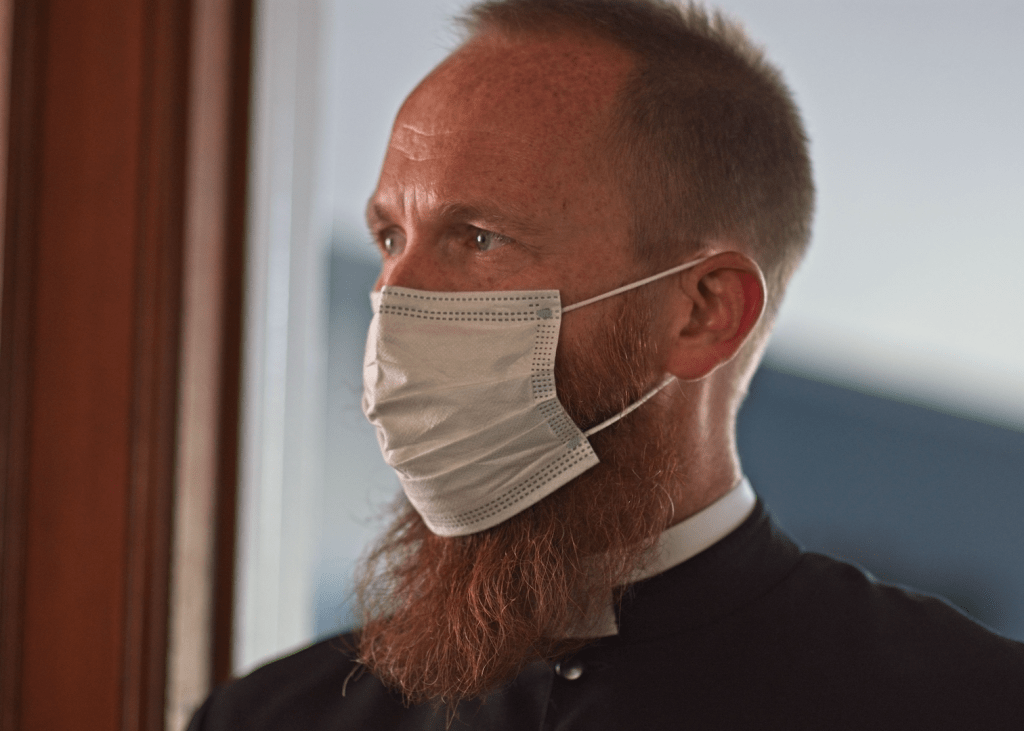 One more piece needed to providentially drop into place: the hiring of Lisa Corley as dean of academics. She arrived in May 2020 and began training the teachers until the beginning of the school year in September 2020.
So, what is a classical liberal arts education for a Catholic elementary school?
"Basically, it's a new-old education," said Corley. "It's going back to our roots."
This curriculum teaches classical literature and history in a timeline: ancient civilizations, classical Greece and Rome, Christendom and the Renaissance, and American history. It has a big emphasis on handwriting, recitation and memorization. It includes math, the arts, science (natural studies) and Latin. It has religion, of course, including the Church Fathers. All subjects are integrated with the faith and point to Christ.
Implementing the classical curriculum faced two challenges, said Corley. The first was the teachers having to learn how to instruct according to a totally new philosophy of education. The second was beginning a new curriculum and contending with COVID-19 pandemic restrictions at the same time.
So far, it seems to be working.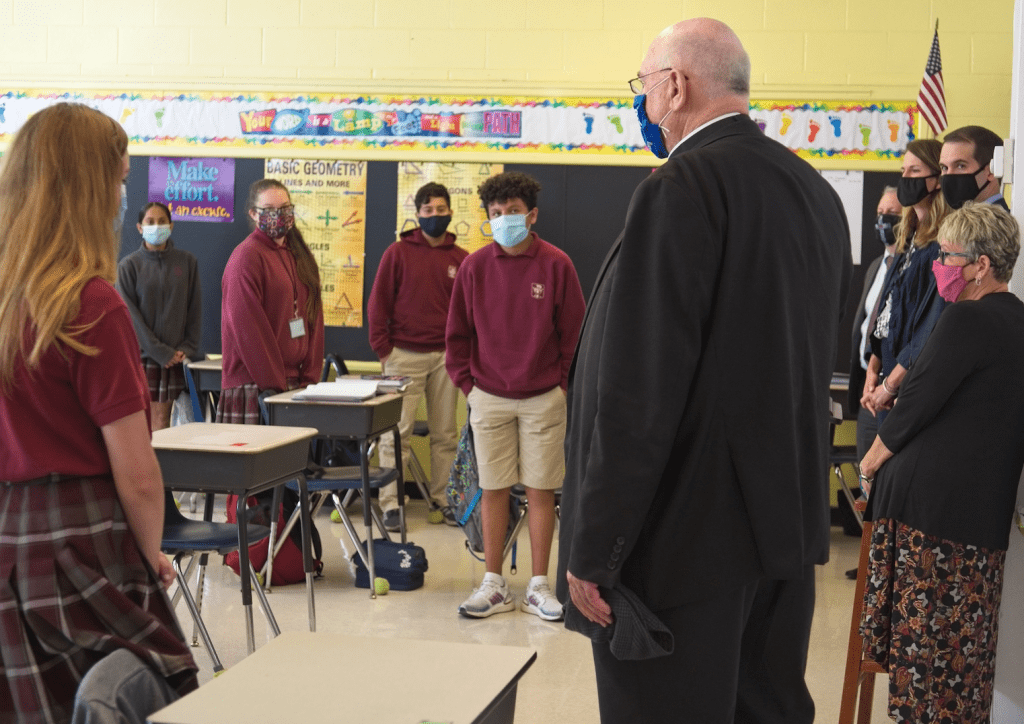 "Student engagement is way up," said Corley. "This is something that really draws the children in. They love the history — they get excited about it. They love discussing the literature. We've implemented a wonderful phonics program, which our English as a Second Language students are really taking to. The kids are really reaching toward excellence with recitation, handwriting, math facts and more."
Fithian sees the benefits, too.
"We never thought we would see the amount of growth we're seeing in such a short period of time," said Fithian. "[The students] are excited to come to school, according to their parents. The kids are discussing more than they ever had before what they're learning, and . . . engaging [their parents] in conversations about the literature we're reading and the virtues we're teaching."