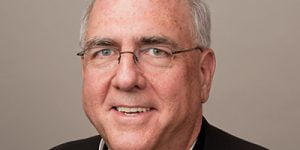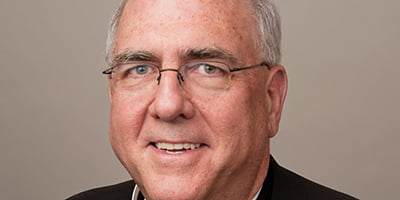 by Archbishop Joseph F. Naumann
I thank everyone in the archdiocese who accepted my invitation to consecrate themselves to Jesus through Mary on Dec. 8, the solemnity of the Immaculate Conception. I trust you found the meditations in Father Michael Gaitley's book, "33 Days to Morning Glory," edifying and inspiring.
More than 10,000 copies of "33 Days to Morning Glory" were distributed to people throughout the archdiocese. From my own experience, I am confident that those who made this Marian consecration will experience many graces in their lives. I am excited about the impact upon our parishes and the archdiocese of so many parishioners consecrating their lives to Jesus through Mary.
If you did not make the consecration, you still can. It is best to make the consecration on a Marian feast. The next available major Marian feast that allows for 33 days of prayerful preparation is Feb. 2. Beginning the 33 days of preparation on New Year's Eve, the vigil for the solemnity of Mary, the Holy Mother of God, will allow you to make your consecration on the day we commemorate Mary and Joseph presenting Jesus in the Temple to be consecrated to God according to Jewish religious custom.
Lessons from Ferguson
The past several weeks, I have watched with great sadness the events that made a small suburb of St. Louis, Ferguson, a household word in the United States and beyond. Being from St. Louis and having served as pastor in a parish not far from Ferguson has made this tragedy both personal and poignant.
What seems clear is that the original narrative that the news media and certain activists promulgated is simply not true. The physical evidence coupled with several African-American eyewitnesses refute the claim that Michael Brown had his hands up and was requesting the police officer not to shoot.
Unfortunately, the video evidence is quite different in the subsequent case of Eric Garner dying after being placed in a chokehold by a New York City police officer during an arrest for selling cigarettes illegally. The two cases have become conflated, raising the questions: Is there racial bias in many police departments? Is the justice system prejudiced against African-Americans? Do police use excessive force in subduing or arresting suspects? There is a wide disparity in how people of color and white Americans answer those questions.
I am pleased that Mayor Mark Holland of Kansas City, Kansas, has taken the initiative in convening religious leaders to discuss what city officials can do to prevent a similar incident occurring here. The mayor appears very sincere in his desire to eliminate obstacles and to improve recruiting efforts to attract well-qualified minority candidates to serve in the police and fire departments.
Churches have an important role to play in overcoming racial and ethnic polarizations. The mayor expressed his gratitude to me for the educational and charitable services that the Catholic community provides in Wyandotte County. Our elementary schools, Bishop Ward High School and Donnelly College provide crucial educational opportunities that prepare young people to become excellent citizens and community leaders. Similarly, Catholic Charities helps individuals and families in distress with crucial emergency assistance, as well as mentoring and equipping those we serve to find long-term solutions to underlying problems.
These are some of the lessons we should learn from what happened in Ferguson and New York City.
Too many African-American and Latino young men die violent deaths — not at the hands of police, but because of gang and criminal violence in their communities. Too many African-American and Latino young men wind up in jail during their adolescent and young adult years. This is a harsh reality about which we all need to be concerned. As people of faith, no matter our racial or ethnic background, we need to be troubled that so many of our young men are not succeeding in our society.
From a purely pragmatic point of view, it is not healthy to have a permanent underclass. At its best, America provides opportunity through hard work for everyone to be able to improve one's economic condition. We all have a responsibility to eliminate bigotry and racial prejudice in ourselves and in our society that create barriers for success for a significant number of young men.
Racism is a serious sin. It is an offense against God to demean someone who has been created in the image of God and for whom Jesus gave his life on Calvary. As Catholics, we have a responsibility to do what we can to make certain that every young man has the opportunity not only to survive, but to thrive. Everyone one of us needs to look for opportunities to build bridges across racial and ethnic barriers.
A strong family life is the single most important factor in equipping young people to succeed in life. All children, and young men in particular, need the example of a virtuous and loving father. We need to do everything we can to strengthen marriage and family life throughout our society, but especially in economically distressed areas. The marriage gap between the rich and the poor is alarming.
Peaceful protests are an essential expression of freedom of speech, whether it is demonstrations against the killing of unborn children or against racial discrimination. However, violent riots accomplish nothing except create new innocent victims and divide communities even more.
Police and public safety workers have difficult jobs and deserve our encouragement, respect and support. At the same time, it is important to recruit well-qualified candidates to serve in our police and fire departments who reflect the ethnic and racial composition of the communities they serve.
Private appeal
Finally, for the past two years I have been working "quietly" to raise $14 million to reduce the debt at St. James Academy in Lenexa and Hayden High School in Topeka as well as to build an endowment for Bishop Ward High School in Kansas City, Kansas.
I have been meeting with individuals, couples and small groups asking for major donations, in a range from $25,000 to $3 million. I ask potential donors to consider making a sacrificial gift to the private appeal over and above what they are already donating to their parish, Call to Share, Catholic Charities, the Catholic Education Foundation, etc. Most donors have made pledges over a fiveyear period, allowing them to make a more significant gift than would be possible in a single year.
Thanks to the incredible generosity of more than 100 donors, the private appeal has raised in cash or pledges more than $12.6 million, 90 percent of our $14 million goal. I am determined to do all that I can to raise the remaining $1.4 million. If you have not yet been approached for a donation and the Lord has blessed you in recent years, I invite you to consider making a sacrificial gift.
One gift of $1.5 million or three gifts of $500,000 or six gifts of $250,000 or 14 gifts of $100,000 or 28 gifts of $50,000 or 56 gifts of $25,000 would put us over our goal. I am happy to meet with anyone who is willing to consider a major gift in order to explain more fully our need. If you are not able to consider a gift at this time, I ask for your prayers that we can complete this campaign in the early part of 2015. I never cease to be amazed by the generosity of the people of our archdiocese!