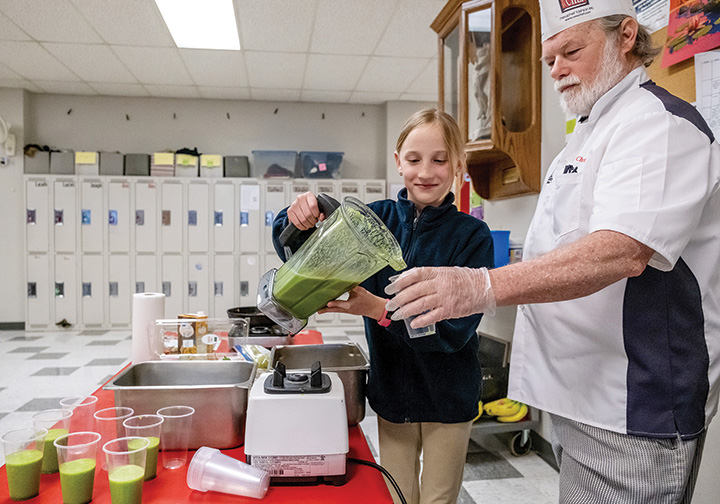 by Catherine Halbmeier
Special to The Leaven
EMPORIA — Healthier eating choices are made every day here at Sacred Heart School thanks to the efforts of Chef Michael Garahan.
Garahan, founder of the Chefs Mikey and Bev Like It! Healthier Choices food program and a member of Sacred Heart Parish, has been promoting a healthier diet in schools for over a decade.
As part of the Healthier Choices program, Garahan sells a blank comic book for kids. This allows students to create their own comics with the Chefs Mikey and Bev characters. A revised version of the book is awaiting approval to be sold on Amazon.
"In 2006, I discovered there were no comic books for chefs," said Garahan. "So, I created my first mascot, Chef Mikey, and had an artist draw the cover. Teaching with comics promotes project-based learning, and that's what we do in a simple way."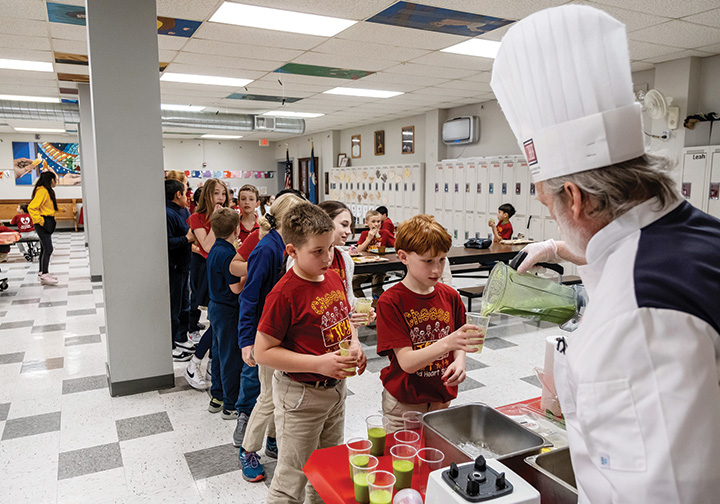 In addition to comic books, Garahan's program features demonstrations in schools. He began this practice with the help of Vitamix in 2013.
"In 2013, Vitamix was offering 50 free Vitamix blenders to chefs who would use them in the schools for demonstrations. The offer was to members of the American Culinary Federation, like myself. I was one of the 50 chefs in the U.S. to receive one," said Garahan.
Garahan recognized that demonstrations would not be enough.
"You can't just give one demonstration and have behavior change in the students," said Garahan. "Over time, you get to know the people, they continue to come in — that's when behavior change is made.
"The CDC reports kids need 50 hours on nutrition education a year to make any kind of change. They only get eight. So here's a way, a simple way, to get the kid to learn. Kids are given a book and then they educate themselves."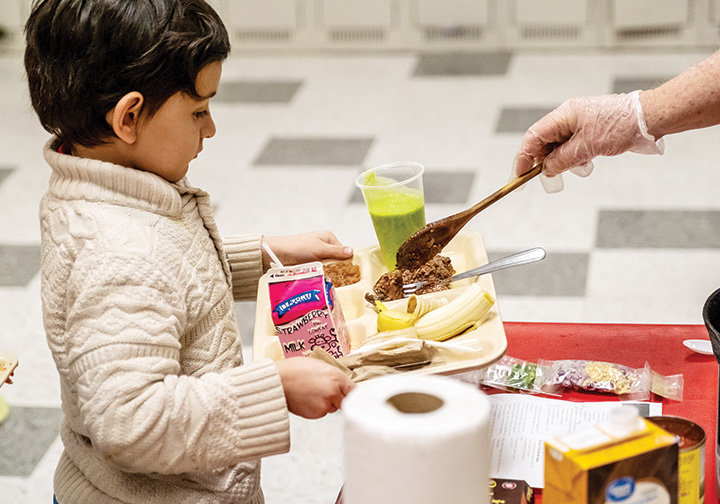 Garahan's combination of hands-on learning and interactive comic books allows students to learn about healthier choices both in and out of the classroom. But Garahan has ambitious plans for the future of the program.
"It's used all over the country," said Garahan. "We would like to be able to connect our comic strip to a program in federal schools. We sell books, we get that quantified, and then we can use that to move on to the next thing."
This passion for healthier eating has been with Garahan since a young age. At 4 years old, he began cooking with his mother.
"After that, I didn't have to decide what I wanted to do," said Garahan.
Now, Garahan cooks healthy meals with his wife.
"My wife and I, we practice what we preach," said Garahan. "We've got a freezer in the back. We put all food trimmings in the freezer and then transport them to our compost pile in our backyard. We make our own kombucha, our own sauerkraut. These foods really help the gut microbiome."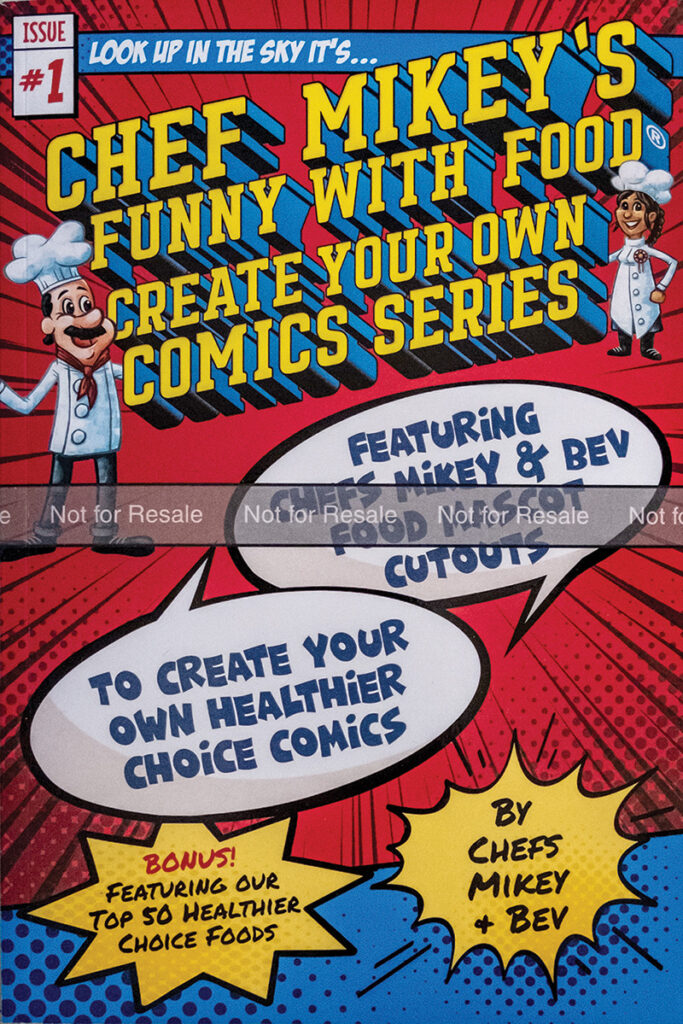 From his personal to his professional life, Garahan, who is also a fourth-degree Knight of Columbus in the Sacred Heart council, is passionate about spreading his healthier lifestyle message.
Curtis Simons, interim principal of Sacred Heart School in Emporia, lauded the chef's program for its outcomes at the school.
"Chef Mikey has been promoting and facilitating this program for five years in the Emporia area. Our families definitely benefit from this food program, and they are making healthier choices," said Simons.
The Healthier Choices program is utilized in schools all over the country, and Garahan does not plan to stop any time soon.
"My primary goal is the social cause of increasing the consumption of healthier choice food," said Garahan. "When I face God, he's gonna say, you know, 'Why did you give up?
'"No, I didn't give up. I'm not giving up. My goal is to get one, two, 10 kids to eat better. That's what we do and we just keep trying to get better at it."