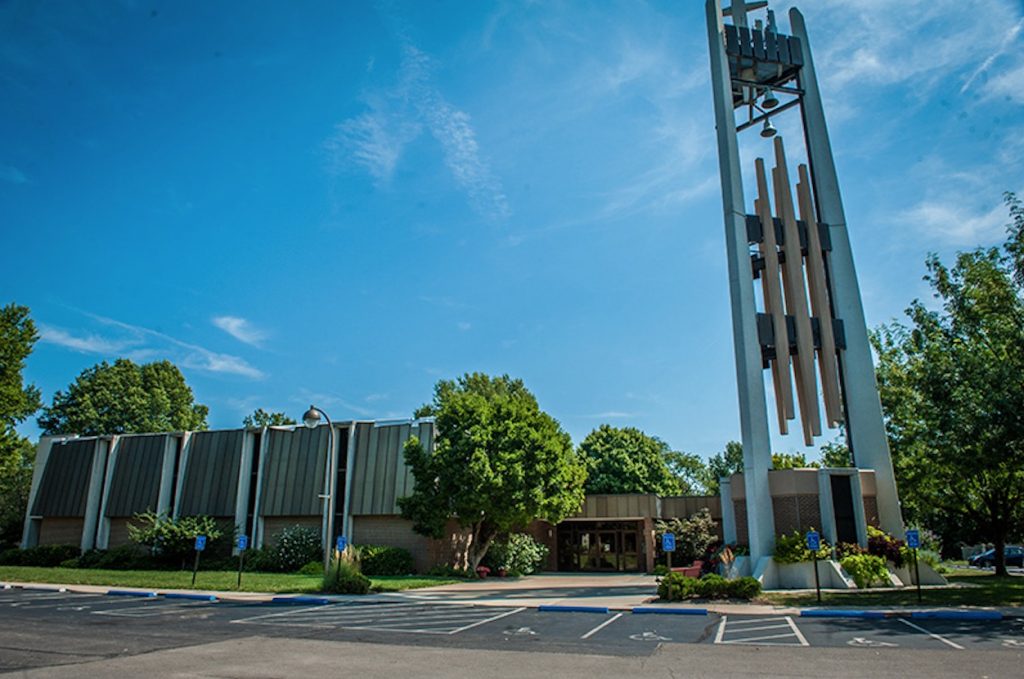 by Joe Bollig
joe.bollig@theleaven.org
OVERLAND PARK — Could it really be an accident that two people are called to lead a ministry at the same time?
Melissa Radetic and Pat Sheldon, members of Holy Cross Parish in Overland Park, might call it an act of providence.
Their pastor, Father Mike Stubbs, recently put a notice in the parish bulletin asking if anyone was interested in starting a special-needs ministry at the parish.
"I went into [Father Stubbs'] office to volunteer to head the special-needs ministry," said Sheldon. "Melissa Radetic walked in right after I did, and said she was also interested."
Radetic has worked in Kansas public schools for 23 years, providing therapy for students with communication disorders. She is also on her school district's autism team.
"So, Father Stubbs, Melissa and I talked about special needs for about 45 minutes. Then, Melissa and I talked with Tom Racunas at the archdiocese."
Racunas, who is lead consultant for the archdiocesan special-needs ministry, got in touch with Richard Warwick, a Holy Cross parishioner who is also associated with L'Arche Heartland.
L'Arche is a network of homes for individuals with intellectual disabilities and their live-in assistants. L'Arche Heartland Chapter was founded in 1987 in Overland Park. L'Arche Heartland has five Overland Park homes, with 17 core members and six live-in assistants.
Father Stubbs and Warwick decided their first initiative would be a tasty one: a parish potluck dinner.
The dinner will be held at 6 p.m. on Oct. 29 in the parish hall. There will be introductions and a short talk about L'Arche.
A few volunteers will cook the main course (sloppy joes) and potluck attendees will bring side dishes.
"We're going to ask attendees to do two things," said Sheldon. "One is to call me to RSVP, and the second is to let us know what they are bringing, so we don't have 42 salads."
The RSVPs will help her gauge space, since seating will be limited to 120 people total, and she's already expecting 30 to attend from L'Arche.
There is no cost, however, and parishioners and others are encouraged to attend.
"This is an evening of community for us to get to know the people of L'Arche, and for them to get to know us," said Sheldon.
So far, they have only planned one potluck dinner for L'Arche, but it is possible that they will hold others in the future.
To RSVP, call Pat Sheldon at (816) 522-1801, or reach out by email at: pat.sheldon@yahoo.com. Please indicate what side dish you will bring when you RSVP.