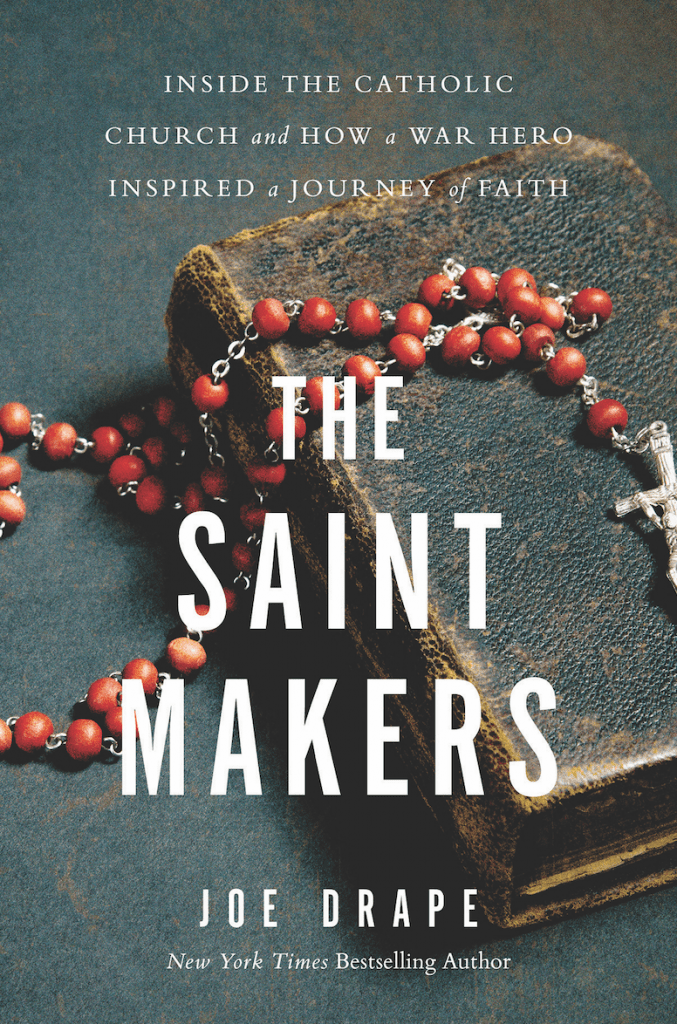 by Marc and Julie Anderson
mjanderson@theleaven.org
NEW YORK — It started in 2008.
That's when Joe Drape, a Kansas City native and graduate of Rockhurst High School in Kansas City, Missouri, found himself in Smith Center.
As a writer for The New York Times, Drape had written stories about the intersection of sports, culture and money for 10 years, something he continues to this day. In addition to his career in sports journalism, Drape has authored several nonfiction books, most of them on football or horse racing.
After he finished "Our Boys: A Perfect Season on the Plains with the Smith Center Redmen," a New York Times bestseller that details the story behind the longest winning streak for a high school football team in the nation, Drape moved on with his life.
Still, there was one story that he couldn't seem to get out of his mind — that of Father Emil Kapaun.
Born in 1916 in Pilsen, Father Kapaun was ordained a priest for the Diocese of Wichita in June 1940, serving as a parish priest until his life took an unexpected turn.
Near the beginning of World War II, Father Kapaun was appointed an auxiliary chaplain at the Army air base in Herington. According to Drape, that's where Father Kapaun "found his true calling."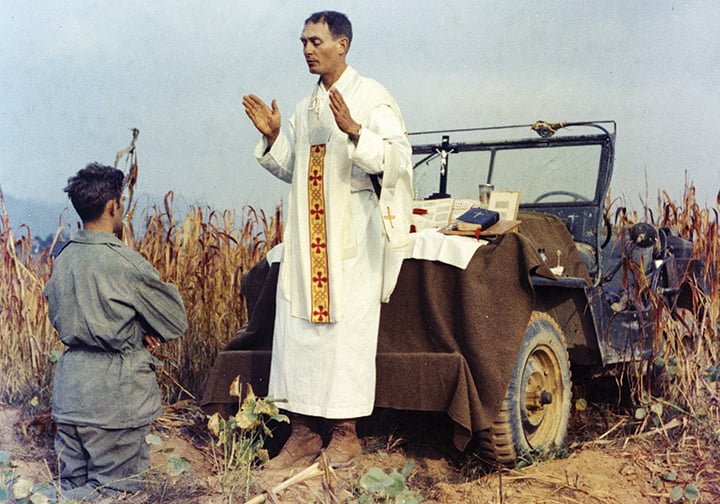 Upon his first visit to the base, Drape wrote that Father Kapaun "did what he did best: He listened. It did not matter if the man was Catholic or Jewish or Baptist or atheist. It was a full-time job to hear soldiers confess their fears and talk through their doubts. He said Mass and heard confessions, but mostly he told men like him that what they were doing was appreciated by their families and their country. Sometimes he prayed with them; always he prayed for them."
Soon, Drape wrote, Father Kapaun looked more forward to his part-time chaplaincy work than anything else. On July 12, 1944, the bishop recommended the priest to the U.S. Army Chaplain Corps. The priest returned briefly to parish life after World War II ended in 1945, but by 1950, Father Kapaun had reentered the chaplain corps and was among the first American soldiers sent to defend South Korea.
Eventually, he ended up in a prison camp where, Drape writes, his life came to a moving end.
"When his captors decided they had had enough of the defiant priest, they removed him from the group. As he was carried away by stretcher — starved, sick and unable to stand — to die alone in a fetid Death House, his fellow prisoners wept. They were Catholics and Christians, Jews and Muslims — all touched deeply by this remarkable priest. Father Kapaun astonished them once more when he forgave his tormentors before them and asked them to forgive him."
That remark, Drape said, touched him deeply.
"Father Kapaun's remark is like Jesus — the fact he was able to endure all that the Chinese threw at him and be happy to face his end and to forgive them," said Drape.
"What saints are — and again this is from talking to experts, from reading about them and from my own view of things — is that they're the closest imitations of Christ that we have," he added. 
Drape said he never expected to write this particular book.
"Honestly, nobody would have expected that of me," he said. "I'm a sportswriter. I've done sports, and all my books are sports-related. This [story] is just something that got under my skin."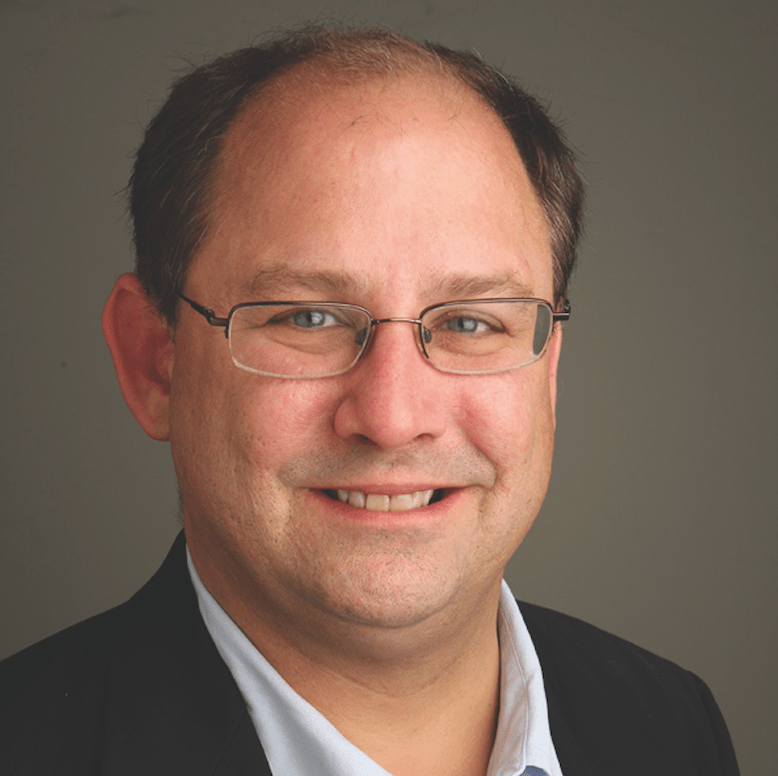 And while he leads readers on a journey from Kansas to the Korean War prison camps, the White House and the Vatican, ultimately Drape said the real journey was his own.
"I knew I had the elements of a great story. I had this fabulous biography of a remarkable man. I had sort of this detective story of the process as to how one becomes a saint," he said.
"This took me five years, and the biggest holdout to finish it up was I needed to know what I believed and what my point of view was," he concluded. "I needed to figured out what I believed."
Calling himself "a short-circuited Catholic," Drape said he struggled somewhat with his faith.
"Praying was hard for me. I didn't really know how to do it," he said. "I didn't really feel like I had a spiritual connection."
Over lunch one day with Father Jim Martin, SJ, Drape shared his struggles. The priest's answer caught him off-guard.
The Jesuit asked Drape if he had considered asking Father Kapaun himself for guidance on the project. That's when Drape asked the server for the check.
"It (praying to Father Kapaun) was the simplest thing — and I hadn't done it! I'm embarrassed," he said. "It makes so much sense, but it had not crossed my mind. Perhaps that's how short-circuited I was."
Nowadays, Drape said he finds himself praying daily, trying to be more aware of God's presence in his life. Each night, he reviews the day and reflects on the moments when he tried to be close to Jesus, as well as the instances in which he fell short.
"Every day you should ask yourself what you did to be close to Jesus," he said. "And be present. Be very aware of God in your midst."
That thought brings him back to Father Kapaun.
"He definitely lived most moments with God in his midst," he said.
In the end, while Drape waits for the possible beatification and canonization of Father Kapaun, he believes this Servant of God is an individual to whom all Americans can look to as an example of how to treat others.
"We're a very divided nation right now in all kinds of ways," he said. "The fact that we're talking about a guy who Muslims and Jews and atheists and people who had no reason to be Catholic looked up to and admired . . . that is the most impressive thing.
"Hopefully, the message is more universal than Catholics and saints and souls," he continued. "We can all get along, and there are people out there who can help us get along.
"And Father Kapaun, obviously, is one of them."