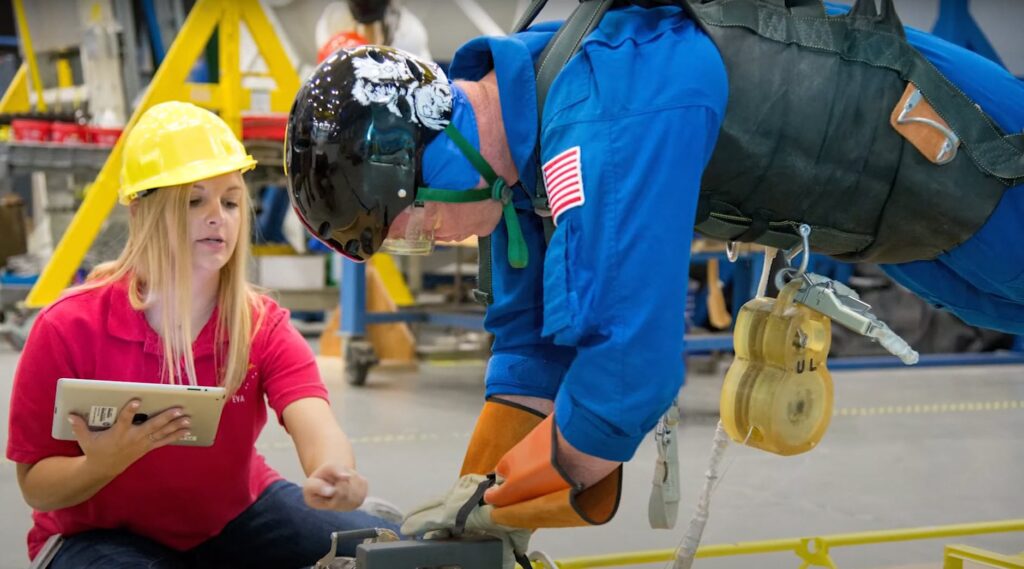 by John Shaughnessy
INDIANAPOLIS (OSV News) — Allissa Battocletti Noffke has one of the coolest nicknames on the face of the earth. She is known as the "Professor of Spacewalking," reflecting her teaching and training of American astronauts in this rare skill at the NASA Johnson Space Center in Houston.
Beyond the cool nickname, the 35-year-old Indianapolis native also has a view of the universe — thanks to her involvement in the International Space Station — that directly connects to the Catholic faith she first embraced as a student at St. Lawrence School and Bishop Chatard High School, both in Indianapolis.
"I just marvel at God's creation, creating this whole universe," she said. "I get to see it through our country's space program. It leaves me in awe of all the beauty he has given us."
Battocletti Noffke also is in awe of the incredible journey she has taken that has led her to work at NASA for the past 15 years. It's a journey that began with a dream she envisioned for herself after a talk with her dad when she was a little girl.
Before she was in the second grade at St. Lawrence, her dad, Tom Battocletti, regaled his daughter with stories of the Apollo space program of the 1960s and how American astronauts landed on the moon during his childhood.
"I thought that was so cool," she told The Criterion, newspaper of the Indianapolis Archdiocese. So, when her second-grade teacher asked her and her classmates what they wanted to be when they grew up, she told her teacher she wanted to work for NASA and be an aerospace engineer.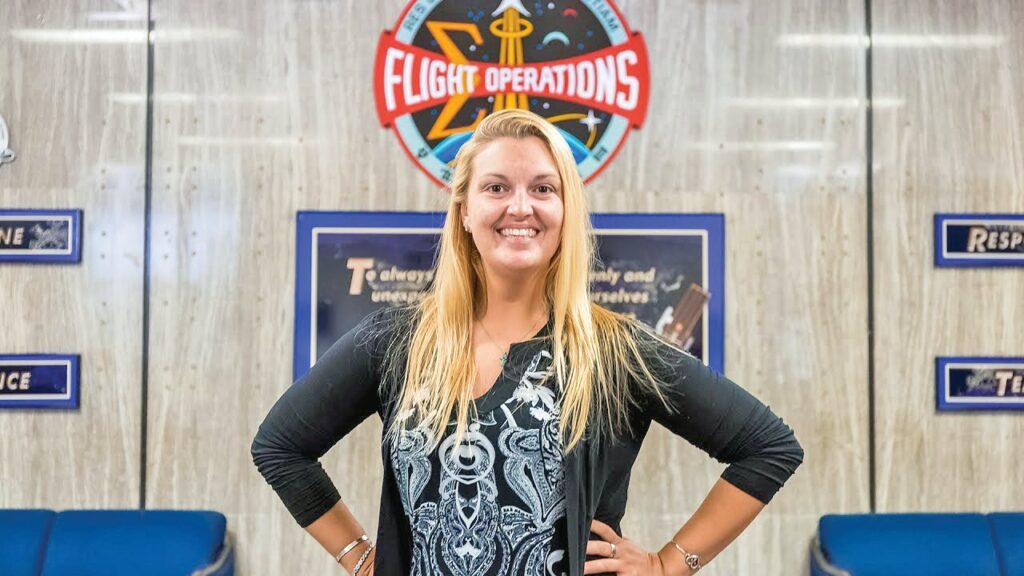 While her dad fueled her dream, her mother, Chris — a longtime technology teacher at St. Lawrence — helped contribute to Battocletti Noffke's ability in the science, math and chemistry classes she needed to pursue her dream.
She said her Catholic education prepared her for the rigorous degree program she pursued at Purdue University. Her extracurricular interests at Bishop Chatard — playing clarinet in the band, singing in the choir and performing in musical theater productions — also continued at college.
In her first year she applied for and was accepted into a five-year program that let students intern at NASA for half of the academic year and study at Purdue.
When she got the call she'd been accepted, "I just had a feeling of joy — and a lot of gratitude and satisfaction that something I had been working for my whole academic career proved fruitful," she recalled. "It was surreal to only be one year out of Chatard and working my dream job."
Even after working 15 years at NASA, Battocletti Noffke still talks about her work in the space program with enthusiasm and joy — the mark of a job that is still a dream.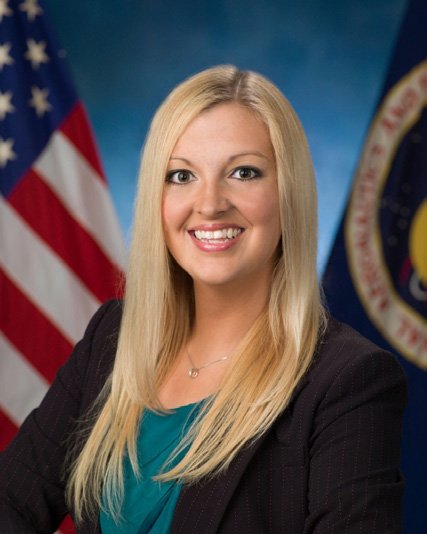 As part of the Human Spaceflight Operations team at NASA, she is officially an astronaut instructor and flight controller who leads on-orbit operations for the United States' extra-vehicular activities on the International Space Station. She also works with Mission Control when American astronauts are in space.
She's operation lead for U.S. spacewalks on the International Space Station and "very involved in putting a plan and a schedule together. It takes about a month to get ready for a spacewalk."
Training astronauts for their spacewalks revolves around two basic details, she said, the first being "how to work when they're in their space suits, which are bulky. Secondly, we train them in how to use a lot of hand tools, which are bulky, too. Trying to work in your bulky suit using bulky tools is challenging."
"I love working with the astronauts," she added. "It's very fulfilling to become friends with them and help them. It's really cool to see someone going from their initial training and not knowing anything, to performing on spacewalks. I specifically teach them everything they know about spacewalking."
She spent her first three years at NASA learning about all the details involved in spacewalking and "just really fell in love" with it as well as the crew on the ground involved in it and "being part of the team that supports our astronauts in space."
Through it all, she's also relied on a different foundation of support — her faith and her relationship with God. "One of the things I really appreciate about my Catholic education is how it put Christ at the forefront of our lives every day. I'm so thankful for that. We had Mass, we had religion classes and we started every class with prayer. And that emphasized to me that Christ is the most important part of life. I still live that very much today."
She continues to count on that relationship with Christ as her life leads her into the unknown in two ways, one professional and one personal. The professional part includes the plan of NASA to return to a landing on the moon — the landing that first led Battocletti Noffke to dream of working for NASA. "We're hoping for some time in the mid-2020s," she said.
"As long as there are humans in space, there will be spacewalking. We're alway trying to upgrade it. And getting back to walking on the moon is really exciting."
So is the personal adventure that she and her husband, Matthew, are awaiting as their first child is due to enter the world July 1. "It's really exciting to think about having a relationship with my own child and helping my child have a relationship with Christ — just as my parents did with me."