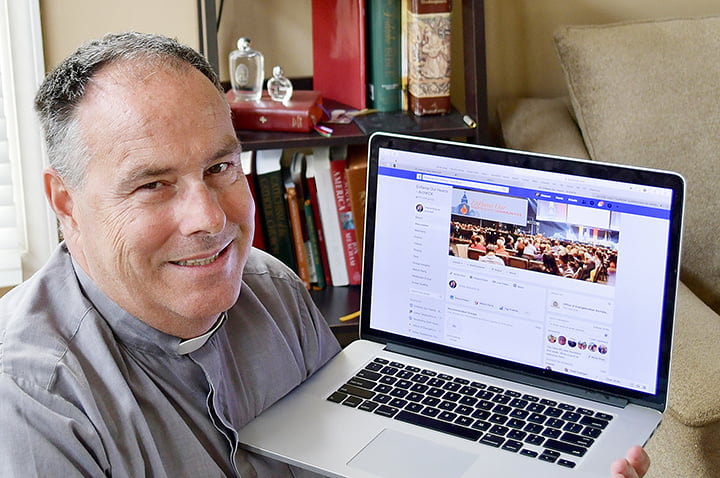 by Moira Cullings
moira.cullings@theleaven.org
KANSAS CITY, Kan. — Last October, 1,500 Catholics in the Archdiocese of Kansas City in Kansas came together for the largest gathering in the local church's history: the "Enflame Our Hearts: Be Disciples, Make Disciples" convocation.
"We talked all last fall about closing social distance and living in close relationship with Christ and his church — other people," said Deacon Dana Nearmyer, director of evangelization efforts for the archdiocese.
But since the coronavirus outbreak, those plans have shifted drastically.
"While we now need to physically maintain social distance, closing 'spiritual distance' and living in close relationship with Christ and his church — other people — could not be a timelier pursuit," said Deacon Nearmyer.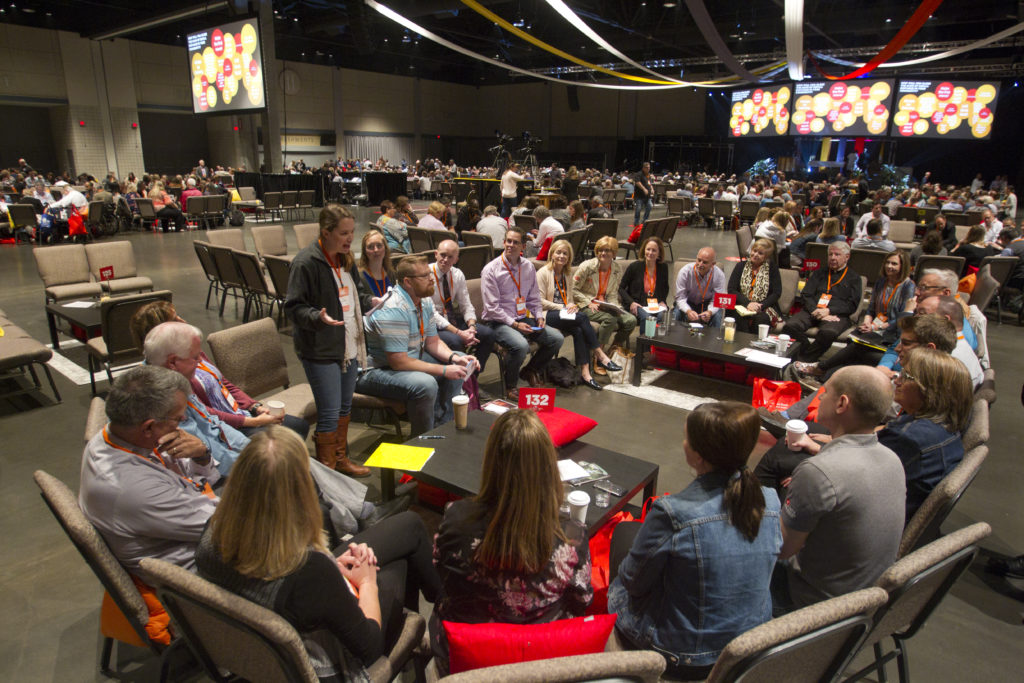 The pandemic has called for social distancing, and the church has worked hard to minister to people from afar.
That's why the "Enflame" Facebook group was launched this past March, said Emily Lopez, lead consultant for adult evangelization. The group was created in June 2019 but was never shared with anyone other than the evangelization team until recently.
"We quickly enlarged the scope of our audience and mission, officially launching the group in a newsletter to convocation attendees on March 18," said Lopez.
"We realized it made absolute sense at that time to launch the 'Enflame' Facebook group as a platform for conversation and connection within our archdiocesan community," she said.
Within 23 days of its launch, group membership grew to 1,274 members with more than 7,400 posts, comments and reactions.
As of April 14, the group had 1,371 members.
"We are indebted to our parish priests and leaders for their support, membership and encouraging the ongoing engagement and activity of those they invite," said Lopez.
The group is open to anyone interested in joining, and members are able to post about opportunities to grow in faith, including through livestream eucharistic adoration, Mass and videos from archdiocesan priests.
Members can also share their favorite prayers and positive stories going on in northeast Kansas.
"I think it has grown quickly because our human hearts desire connection, and our souls desire this connection to a source of shared Catholic identity," said Lopez.
"In the midst of this crisis, there is much uncertainty and many sources with a variety of information," she added. "What the world lacks is clarity. We are blessed to have this clarity in our archdiocesan vision: 'Be Disciples, Make Disciples.'"
That vision is alive in the "Enflame" Facebook group, where people have shared stories of hope during this unsettling time and have found refuge in a community praying for their intentions.
"Throughout history, Christians in even the most challenging times have found ways to communicate," said Deacon Nearmyer. "We are so blessed to live in an age where we can see, hear and write to each other instantly over the internet.
"The 'Enflame' Facebook group and other connection portals remind us that we are seen, known, loved and appreciated by God and other local Catholics."
The evangelization team hopes the group can be a place for people to continue to share the faith with other Catholics despite physical distance.
"Our vision as the laity of the church does not change because we're living through a pandemic," said Lopez. "We continue to be called to love Christ and bring his light to others."
You can join the "Enflame" group by going online here and clicking "Join Group."