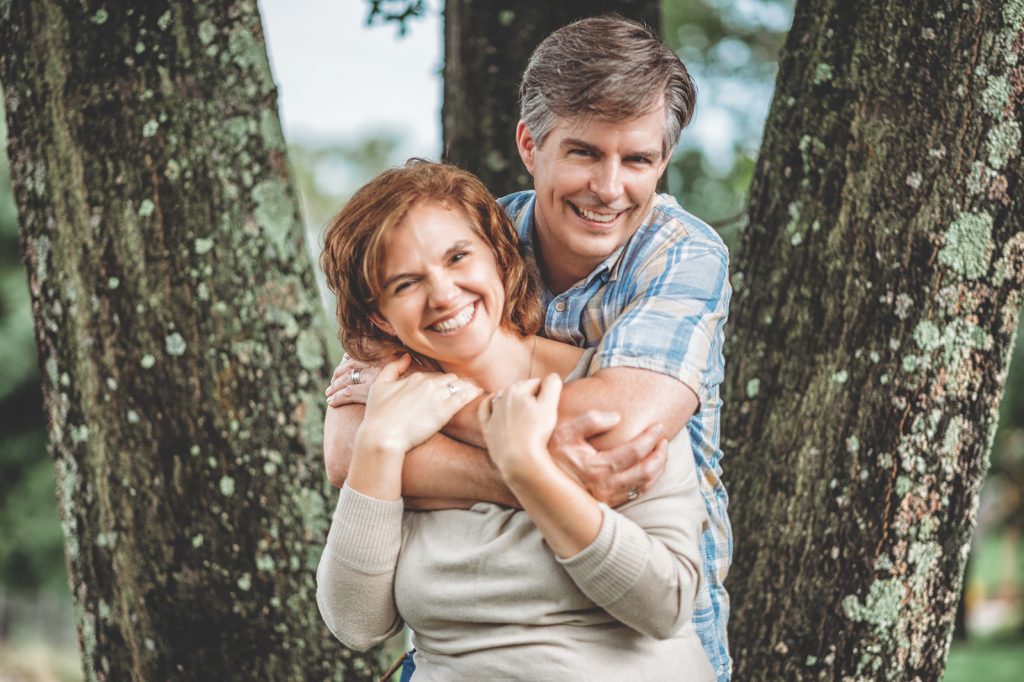 by Joe Bollig
joe.bollig@theleaven.org
OVERLAND PARK — Enough already with the annual Christmas "brag letters" and the perfect Facebook family facades.
Mike and Alicia Hernon want you to know that all families are messy — and that's a good thing.
The Hernons are the co-creators of "The Messy Family Project," a ministry devoted to coaching parents on how to strengthen their marriages, transform their parenting and develop a supportive family culture.
All this despite not having a picture- perfect family.
The Hernons will bring their "messy" message to a mini marriage retreat for couples from 8:30 a.m. to 2 p.m. on Feb. 9 at the Church of the Ascension in Overland Park. (See below for more information.)
The Hernons, from Steubenville, Ohio, have been married for 25 years and have 10 children between the ages of 6 and 24. Mike and Alicia are graduates of Franciscan University of Steubenville, and Mike was, until recently, a university vice president.
Their ministry began as a simple podcast in 2015 and grew until it became a full-time endeavor in November 2018.
"We've always had a real heart for families," said Mike. "We've gone through many ups and downs in our lives and realized there is a great need for encouragement and support for families.
"We're not perfect, and that's where we got the name 'Messy Family.' We also think that identifies a bit the families we speak to, too. We're not aiming to reach the families that have it all figured out."
"Because they don't exist," said Alicia.
God speaks to, works through and blesses messy families, the Hernons believe. The messiness is the crucible in which God pours his grace. Don't reject the messiness — embrace it. This is empowering.
"Part of our message to parents is that they have the grace that they need to figure out how they are to parent their children," said Alicia. "We are there to encourage a conversation happening between spouses, and to encourage them that God is faithful, and he is going to be there for them and have grace available through the sacraments."
There is no silver bullet, no secret formula, no "three easy steps to having perfect kids and a perfect marriage."
"We're more like, 'Hey, look at each other, have a conversation, here are some topics you need to come together [over],'" said Alicia.
Sometimes, parents can feel overwhelmed by the powerful gravitational pull of popular culture. How can a parent compete with all these powerful forces?
Parents have a secret weapon: family culture.
"It is a powerful way to influence your children that goes beyond even your relationship with them, where you create this unspoken system of values, expectations and beliefs that really motivate your family," said Mike.
"It's what binds your family together," he continued, "and creates a peer pressure or culture in your home, a powerful force to leave a legacy bigger than yourself and your individual parenting."
During the retreat, the Hernons will focus on three topics: "Messy parenting one-on-one," "Cultivating a family culture" and 'Keeping your love alive."
The format of the day will consist of discussions following the Hernons' presentations and breakout times for couples. The retreat will include Mass, breakfast and lunch, and a renewal of vows.The cost of the retreat is $40 per couple. For information or to register, go online to: kcascension.org/messy-family or contact Sarah Streitweiser at: sstreit wieser@kcascension.org. The registration deadline is Feb. 3.