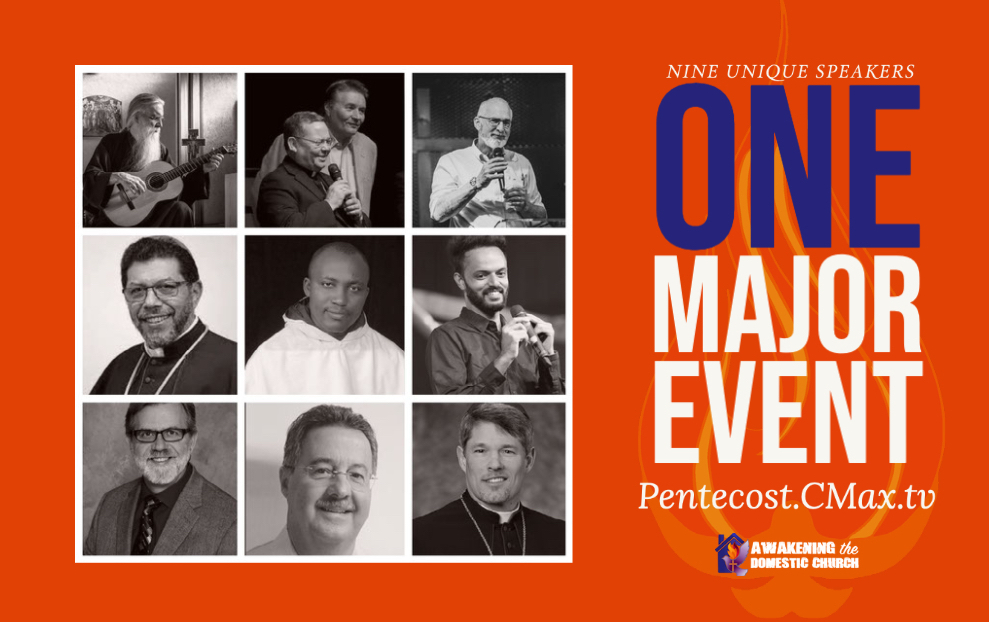 Catholics in the archdiocese are invited to join in prayer with nine different communities who will lead the Novena to the Holy Spirit leading up to Pentecost.
The novena begins on May 13, Ascension Thursday, and ends on May 22, the Eve of Pentecost. It concludes with the CHARIS Pentecost online Vigil celebration with Pope Francis in Rome.
The vigil will take place live from four iconic locations around the world, beginning in Rome and ending in Jerusalem.
In each of the cities, participants will be led in prayer by Christians representing different churches and communities, asking the Holy Spirit for a new Pentecost on the world.
Archbishop Naumann will offer a prayer in a video set to be released on Pentecost on the website below.
For more information, visit: https://cmax.tv/pentecost?via=adc.