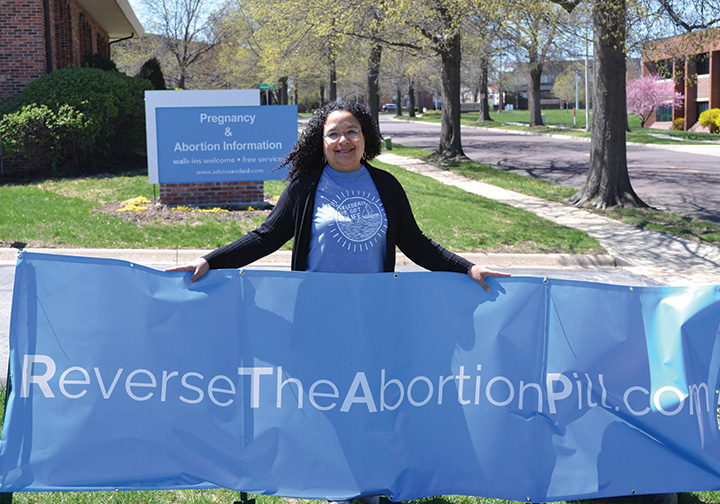 by Marc and Julie Anderson
mjanderson@theleaven.org
OVERLAND PARK — It was the year of the Cabbage Patch doll, and the No. 1 hit song on the radio was "Every Breath You Take" by The Police. It was also the year "Return of the Jedi" was the No. 1 movie at the box office.
More importantly though, 1983 saw the birth of a new ministry in the Kansas City metropolitan area: the Advice & Aid Pregnancy Centers.
On Oct. 17, nearly 1,000 people gathered at the Overland Park Convention Center to raise money for Advice & Aid at its annual banquet. This year, however, the fundraiser also served as a celebration for the organization's 40 years of ministry to women and families.
Later, executive director Ruth Tisdale reflected on her own life as well as the history of and future hopes for Advice & Aid as it moves into the post-Roe era.
"For me, personally, 1983 was a significant year," Tisdale said in her presentation.
"God started working in my life back then to get me ready for this job," she said. "The day after I watched 'Return of the Jedi,' five days after my 15th birthday, the trajectory of my life changed forever because for the first time I knew Jesus as my savior, the Messiah, my Lord, and he wasn't just a character in a story."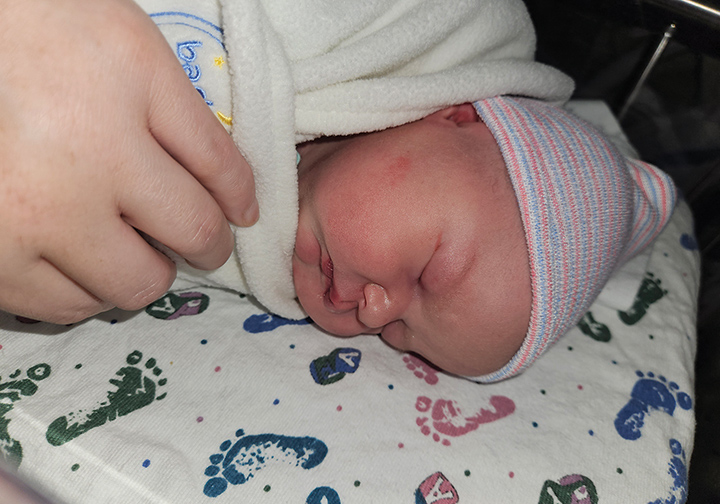 Fast forward, Tisdale said, to 2005. A friend of hers told her about Advice & Aid.
"I had no idea what a pregnancy center was," she said. "I had no idea how many abortions happen every day, nonetheless had happened in so many years. I just needed a job."
Tisdale became director of client services. Within a year, she quickly realized that God had put her there to serve as the organization's executive director, something which became a reality in 2013.
Telling the story of how she ended up in her current role, Tisdale said, is important because God works in people's lives.
"He is a personal god," she said, adding later in her presentation that, "Each one of you tonight are here for a reason. You're sitting in that chair for a reason. God wanted you here."
Elsewhere in her comments, Tisdale noted that the past few years have been challenging for pregnancy resource centers across the country.
"We have continued to love women like God means for us to love them. The overturning of Roe v. Wade is a fantastic victory. It really is, and thousands upon thousands upon thousands of babies have been saved since that day, and thousands and thousands of women have been spared from the pain of abortion," she said to much applause.
Still, Tisdale noted, there is much work to be done in Kansas as the number of abortions performed in Kansas increased significantly in 2022, and the number of abortions sought by those from other states increased significantly, accounting for 69% of all abortions performed in Kansas. Still, Tisdale said, God has allowed the center to serve many clients, including Holly.
A video played by Tisdale told Holly's story, who grew up in Kansas City, but lost her way during her teenage years. She dropped out of school at age 15, had her first child at 16, another at age 18 and a third at age 20.
She remained with the children's father for around seven years, but once the two separated, Holly admitted, "That's when I started going downhill."
A drug addiction led to a prison sentence of five years. After her release, Holly stayed clean for about a year, but eventually fell into the same patterns. Later, while her fiancé served his own prison sentence, she found herself alone and became pregnant by another man.
"That's why I came to Kansas — actually to get an abortion," she said.
Somehow, Holly found herself at Advice & Aid instead of an abortion clinic.
"I didn't know I went to a pro-life place. That was like a shock to me," she continued.
At that point, Holly started calling "every Planned Parenthood clinic" she could find online.
"They were all telling me they were booked," she said, adding that many told her she'd have to call back the following month.
"I started thinking maybe this was a sign I'm supposed to keep the baby," she said.
Advice & Aid connected her with counseling resources and resources to help her overcome her addiction. For four years, she'd been without a job due to her drug addiction. After getting clean, she went back to work, and on Oct. 3, her daughter Daisy was born.
"I would tell a woman that's facing an unplanned pregnancy that there's so much help out there," said Holly. "There are so many places and so many resources, and abortion is not the answer.
"I hope Advice & Aid has another 40 years of great things. You guys have helped save so many people."