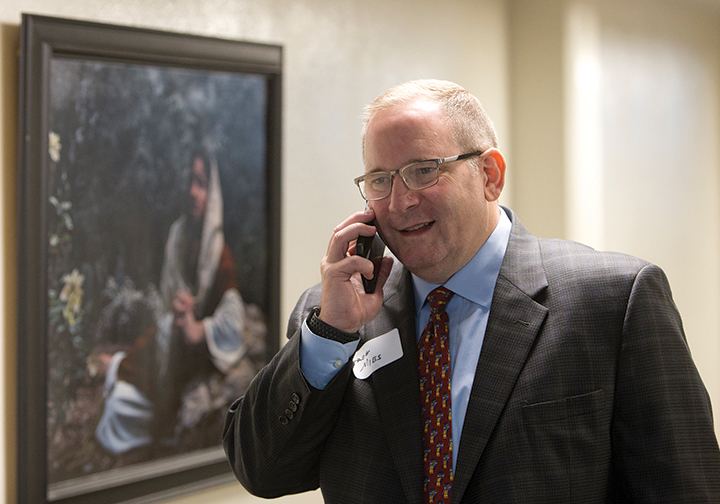 by Joe Bollig
joe.bollig@theleaven.org
KANSAS CITY, Kan. — Savior Pastoral Center here has always been a significant feature on the landscape of Greg Mies' life. And it will loom larger now that he's its director of facilities and operations.
Mies, a life-long member of Sacred Heart of Jesus Parish in Shawnee, assumed the position on Aug. 21. He replaced Tim Chik, who served in that capacity for the past 13 years. His brother, Deacon Mark Mies, served as interim director during the transition.
"Savior Pastoral Center has a treasured past," said Mies. "It started out as [Savior of the World] Seminary and it was built with a vision of permanence. The archdiocese, as the steward of this facility, has an opportunity to ensure its place and permanence in the future of the archdiocese.
"It's going to take vision, it's going to take funding and it's going to take talent to ensure Savior's permanence for future generations."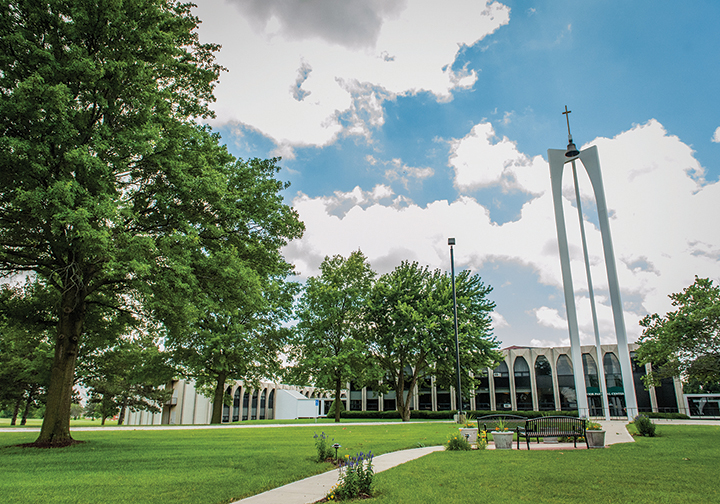 Mies grew up in Bonner Springs and attended Sacred Heart Grade School when the parish was still located in that city.
"Savior has played a role in my life in many important ways," he said. "I played grade school CYO basketball in the gym and attended retreats there while in high school. My daughter Lily was baptized in the Savior chapel."
Mies' daughter teaches at St. Joseph Grade School in Shawnee and his son Jack is studying aerospace engineering at the University of Kansas, Lawrence.
He graduated from Rockhurst University in Kansas City, Missouri, in 1989 with a bachelor's degree in business administration with an emphasis in marketing. Professionally, he has worked in finance, training, development and field sales for the past 30 years.
"Greg has a great background in sales and marketing," said Carla Mills, archdiocesan chief financial officer. "I felt the skills needed for Savior at this time involved bringing more people to Savior to experience this wonderful retreat center, and I felt he could do that."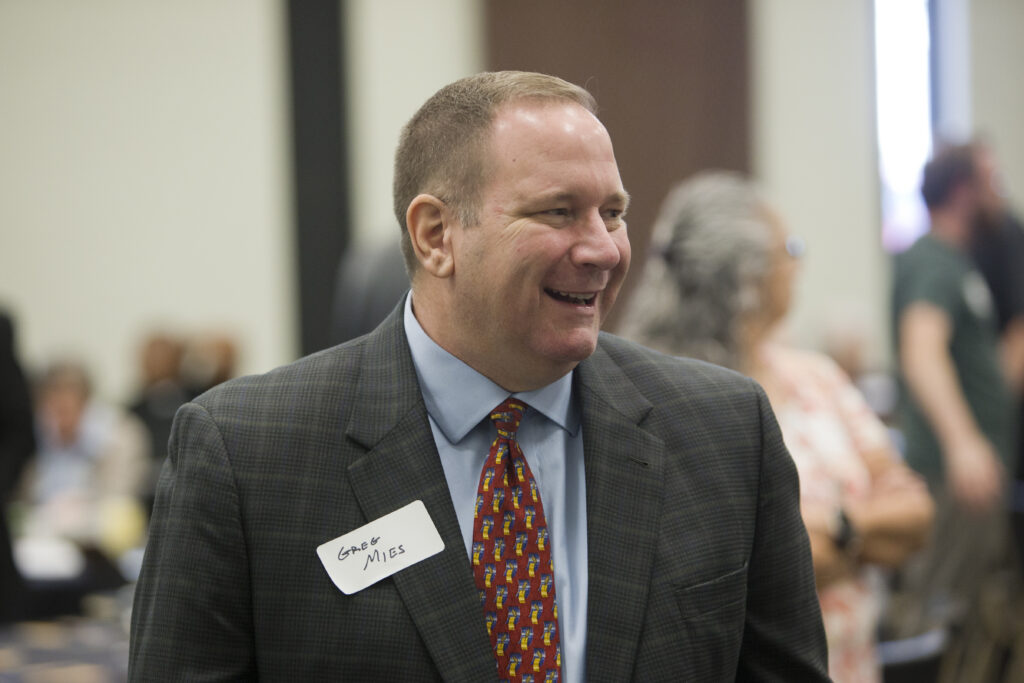 Not only has his vocational life prepared him for this position, but his avocational life, too. Mies has been on his parish's building committee for the school addition and was co-chair of the capital campaign when the new church was built in Shawnee. He's been involved in the parish's major fundraising activity — the Brown Bottle Auction — for the past 10 years, and has participated in parish ministries as lector, usher, greeter and eucharistic minister.
He likes to have fun.
"I enjoy time with my children, my two rescue chocolate Labrador dogs and barbecuing Kansas City-style with smoke!" said Mies.
And in his free time, he also likes to take his red 1964 Chevelle Super Sport convertible to classic car shows.
Savior Pastoral Center is a 58-year-old complex of six buildings on 50 acres. Mies is not only now responsible for managing the upkeep and maintenance of the property but all the activities that go on there as well.
His "to-do" list is very long. He directly manages six people, but the total maintenance and facilities staff totals 12 people.
Among the many challenges of maintenance, staff management and activities coordination is one more: awareness.
"We continue to have people contact us and indicate they weren't aware Savior is here," he said. "What we offer are the grounds and facilities for a complete retreat center for anyone who wants to do a retreat."
Savior has meeting rooms for groups as small as 10 people and as large as 500. It can accommodate up to 100 overnight guests, has on-site catering available, and features a large dining facility, swimming pool, basketball court, kitchenette, Vianney Suites, full stage and performance space (in the Keleher Conference Center) and two chapels.
"As you think about groups outside of the Catholic faith that want to utilize this as a retreat center, we have incredible highway access, incredible access to a [newly renovated] airport and we're centrally located in the United States," he said. "Savior has so much to offer by our facilities and grounds."
Mies said he's looking forward to building on the tremendous legacy and accomplishments of the former director for the future of Savior.
Creating a vision for Savior is one of his major tasks, said Mills.
"Part of the initial task of this job is to work with archdiocesan leadership to develop a vision for the future of Savior Pastoral Center," said Mies. "Once we develop that vision of what Savior is going to mean, and the place it has in the archdiocese, then we'll put in place capital funding to make that vision a reality."