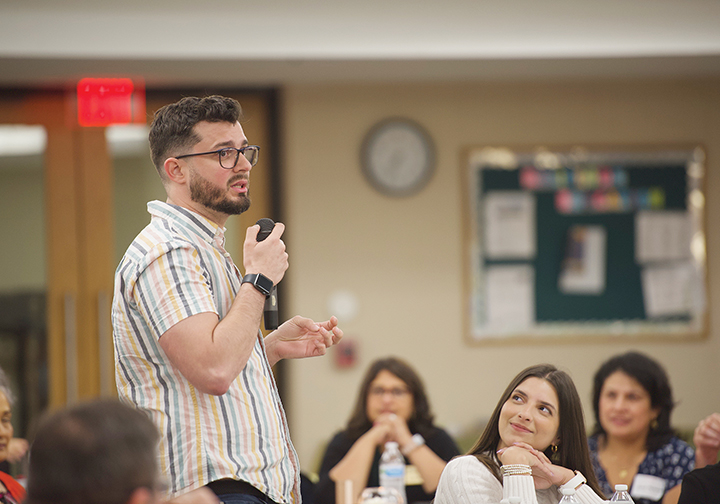 by Moira Cullings
moira.cullings@theleaven.org
OVERLAND PARK — When two Scalabrini Fathers arrive here at Holy Cross Parish this summer, Father Oswaldo Sandoval will be proud to show them around.
"The parish is very oriented to be a community," he said. "The families of the parish have this connection with other families.
"They're very strong in supporting each other."
Father Sandoval, pastor of Holy Cross, is preparing to pass the torch to the Scalabrinians, who will be taking over leadership of the parish.
"I'll be happy to help them know the beautiful community they are inheriting," said Father Sandoval.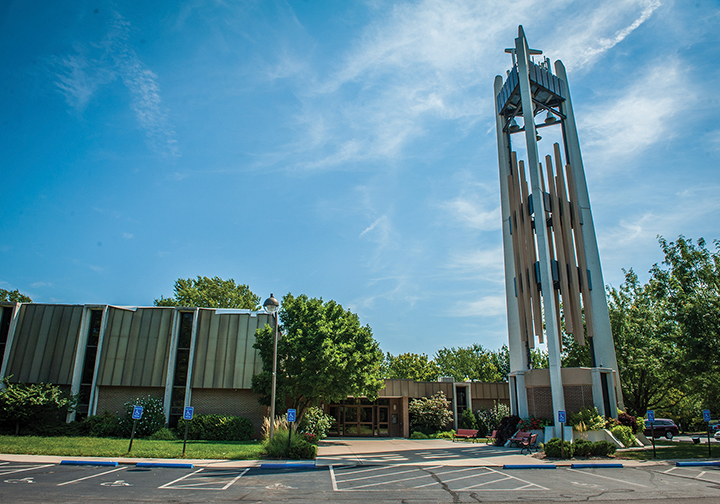 The Missionaries of St. Charles Borromeo, known simply as the Scalabrinians, have served the Archdiocese of Kansas City in Kansas for 20 years.
Recently, Archbishop Joseph F. Naumann requested that additional priests from the order staff one of the archdiocesan parishes.
The order had also been approached by numerous other diocesan bishops from around North, Central and South America.
Ultimately, it chose not only the Archdiocese of Kansas City in Kansas — it chose Holy Cross.
Archbishop Naumann expressed his enthusiasm for that choice in a letter he wrote to Holy Cross parishioners that was read at weekend Masses June 3-4.
"It is a tribute to the vitality of Holy Cross Parish that the Scalabrini Fathers have chosen to send some of their best priests to provide pastoral care and leadership specifically for Holy Cross Parish," he wrote.
Father Abner Ables Jr., CS, will be pastor "in solidum," and Father Marcos Manuel Lopez Bustamante, CS, will serve as parochial vicar.
Father Ables previously served as pastor of Holy Rosary Parish in Kansas City, Missouri, and Father Marcos' most recent assignment was at a parish in Canada.
Their new assignments are effective July 1, but Father Sandoval will stay on at Holy Cross for several months to help them get settled and ease the transition.
The perfect fit
Father Ramiro Sanchez Chan, director of Hispanic ministry for the archdiocese, is a member of the Scalabrinian order, which is a religious congregation of priests and Brothers founded in 1887 by St. John Baptist Scalabrini.
Scalabrinians minister to migrants and refugees in 35 countries in the world.
"St. John Baptist Scalabrini asked us to bring the consolation of the faith and the smile of the homeland to those who are forced to leave their place of origin and serve them," said Father Chan.
"We live in communities to show the people we serve that people from different countries, cultures and traditions can be working together and serving Christ as a testimony of the reign of God," he added.
Father Michael Hermes, vicar for Hispanic ministry in the archdiocese and pastor of St. Paul Parish in Olathe, is thrilled the order is planting roots at Holy Cross.
"They are recognized around the world to be true missionaries," he said, "and for bringing together people from diverse backgrounds into community and mutual respect based on our common Catholic faith.
"We are very blessed to have them choose to come to our archdiocese and to Holy Cross Parish in Overland Park."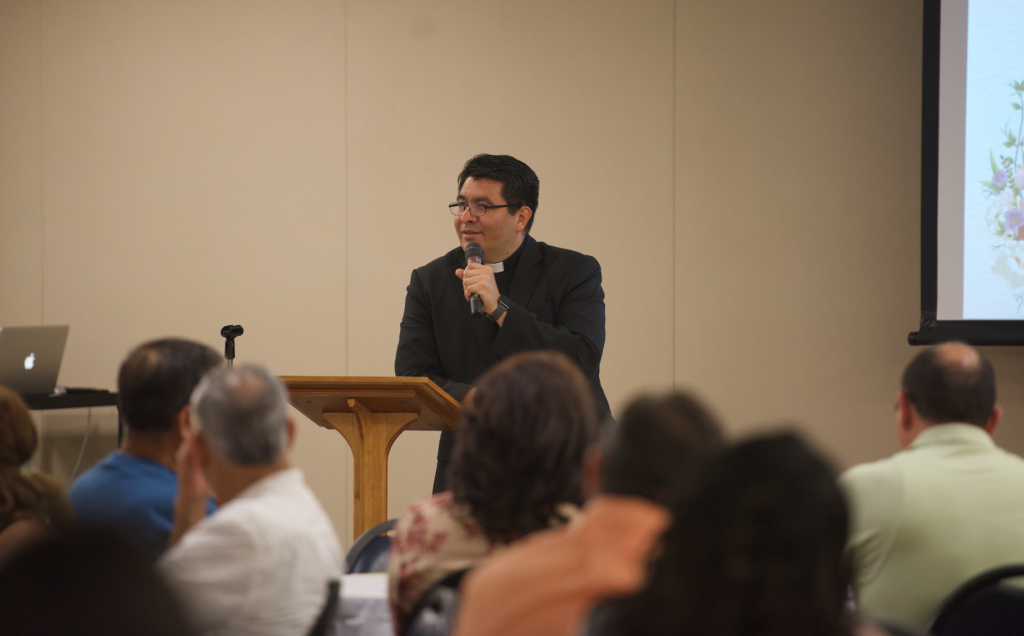 Father Sandoval believes Holy Cross will be the perfect fit for the Scalabrinians because of the parish's rich culture.
"This is a beautiful community — both [Spanish-speaking] and English- speaking," he said.
"We have that big presence of Hispanic families," he explained, "not just Hispanics coming from Mexico but coming from all of Latin America."
Holy Cross is one of 12 parishes in the archdiocese with Hispanic ministry and has parishioners from countries like Colombia, Ecuador, Venezuela, El Salvador and Guatemala.
"We have people from Brazil, too, which is a new group that has come," said Father Sandoval.
Father Sandoval believes the priests will offer unique talents in their ministry at the church and Holy Cross School.
"Having more priests helping us is always a blessing," he said.
Father Chan agreed.
"I believe there are many opportunities to accompany people in the parish," he said, "and the people there can help us to continue our mission here."
He added that Father Sandoval has done "an excellent job creating a good intercultural environment," and the Scalabrinians will continue that work.
"With the multilingual gifts that our priests have," said Father Chan, "the service can be expanded to other ethnic groups here in the archdiocese."
In his letter to Holy Cross, Archbishop Naumann expressed his gratitude to Father Sandoval and the Scalabrini Fathers, who he said are committed to the pastoral care and eventual leadership at the parish.
"Holy Cross Parish," he wrote, "has a rich and distinguished history as a community of vibrant faith coupled with great compassion for fellow parishioners and all those in need.
"I know that I can count on you to welcome the Scalabrini priests and to cooperate with Father Sandoval in making this a smooth and seamless transition."