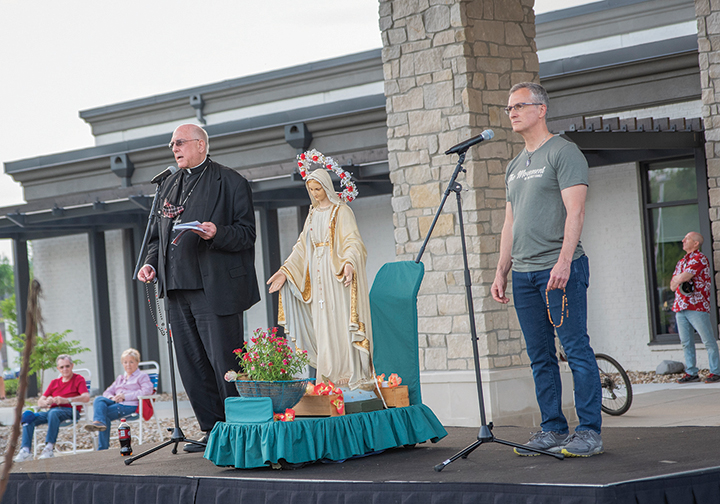 by Marc and Julie Anderson
mjanderson@theleaven.org
OVERLAND PARK — On Pentecost, June 5, the Holy Family School of Faith is hosting a rosary rally in support of the "Value Them Both" amendment at Fiorella's in Overland Park.
Although gates open at 4 p.m., said Chris Hillyer, membership director of the Holy Family School of Faith, the actual event begins days earlier on May 27.
It is then that the School of Faith, through its daily podcast, will start a novena to Our Lady of Guadalupe, patroness of the unborn, asking for "an outpouring of the Holy Spirit to come through Mary to convert the hearts and minds of all of Our Lady's children throughout the world to reject the culture of death and create a culture of life."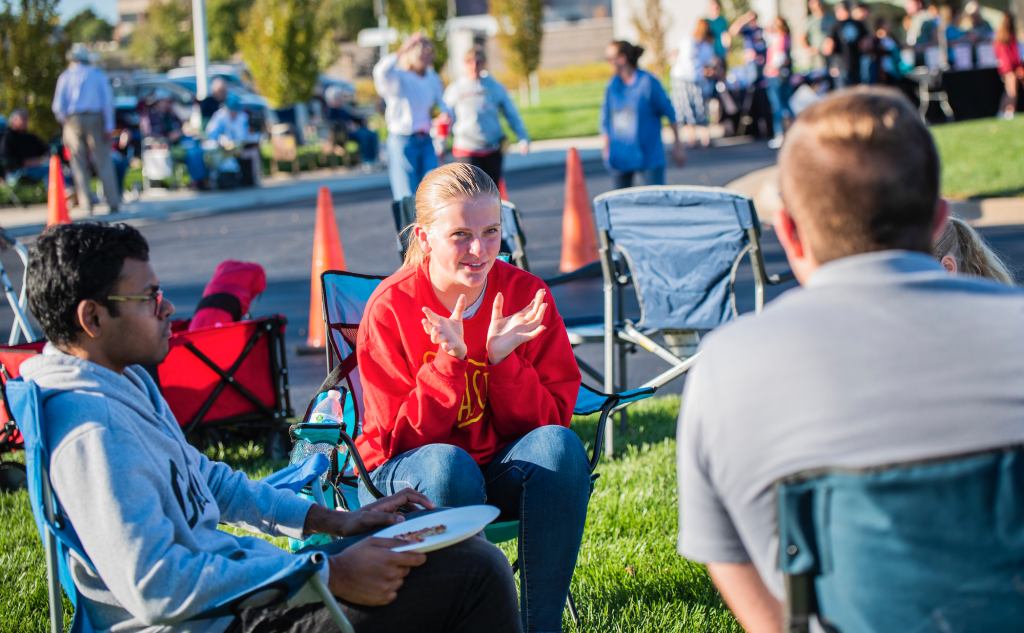 The Fiorella event will serve, however, as the event kickoff to a week's worth of activities planned around the state, all aimed at encouraging people to pray and mobilize in support of the "Value Them Both" amendment, which will appear on the primary ballot for Kansas voters on Aug. 2.
The evening, according to organizers, will allow people to tailgate, meet former Kansas City Chiefs kicker Dustin Colquitt and his wife Christia, play lawn games, listen to live music and enjoy some fellowship while learning about the amendment.
Most important, though, Hillyer said, the evening will allow everyone to come together in prayer for the passage of the "Value Them Both" amendment. At 6 p.m., Archbishop Joseph F. Naumann and the Holy Family School of Faith will lead everyone in praying the rosary followed by eucharistic adoration.
"It will be powerful," said Hillyer. "It's amazing when we have thousands of people gathered around Jesus in the Eucharist praying together as family and friends. It's a powerful witness, and it's an encouraging experience."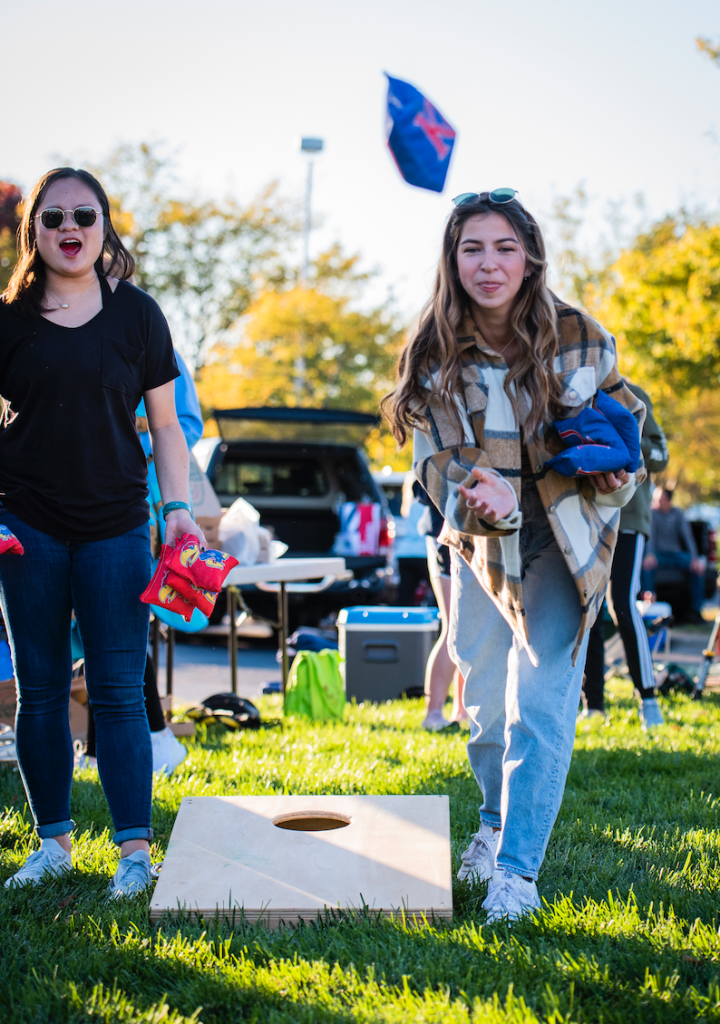 To learn more about the "Value Them Both" amendment, other events and ways you can get involved, click here or go to the website at: valuethemboth.com.
What to know
Date: Pentecost Sunday, June 5
Time: Gates open at 4 p.m.; program begins at 6 and ends at 8 p.m.
Place: Fiorella's Event Venue 9000 W. 137th St., Overland Park
Bring: • Food for your family • Lawn chairs • Flowers for Our Lady of Guadalupe