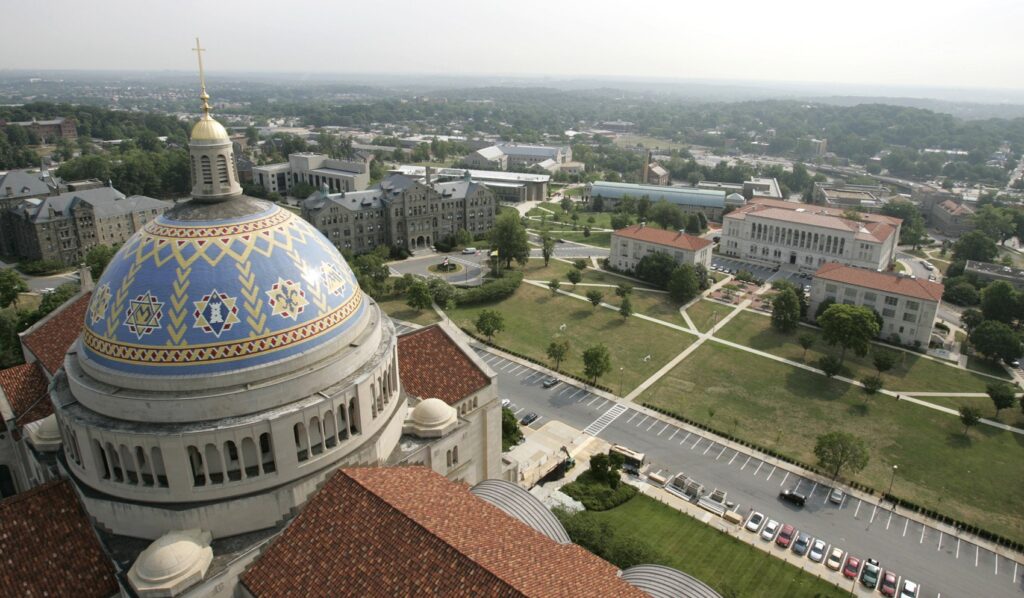 by Gina Christian
(OSV News) — A shelter-in-place order was issued April 13 at The Catholic University of America (CUA) in Washington following a possible threat of an active shooter, with an all-clear declared an hour later.

At 10 a.m., the D.C. Metropolitan Police Department received a 911 call alleging "an active shooter on campus," Brianna Burch, MPD public affairs specialist, told OSV News.
MPD police informed CUA's public safety department immediately, both in person and by radio, according to a university statement provided to OSV News by Daniel Drummond, CUA's associate vice president of communications.

The first shelter in place alert was sent to the campus community at 10:07 a.m. through Rave, an emergency mass communications platform used by a number of institutions and municipalities. Several additional alerts were subsequently sent out during the event, advising recipients to maintain the shelter in place as the search continued, according to the university.
MPD and CUA public safety officers conducted a "systematic search" of the campus buildings and locations, as noted by the CUA public safety department in a 10:38 a.m. tweet. An MPD helicopter also flew overhead, searching for any active threats, the university said in its statement.
At 11:03 a.m., CUA's public safety department tweeted the shelter-in-place order had been lifted. No active shooter was identified.
"After an exhaustive search of the campus, no threat was found by MPD or DPS," said the university in its statement. "An 'all clear' was issued through the Rave system and University Communications at 11 a.m."

All classes at the university have been canceled for the remainder of the day. CUA has also made counseling resources available through its campus ministry, counseling center and Office of the Dean of Students.
Shelter-in-place alerts also were issued April 13 at Del Mar College in Corpus Christi, Texas, and Texas Wesleyan University in Fort Worth, Texas.
Corpus Christi police said the department had received a report at 10:23 a.m. local time of an active shooter at Del Mar College. After clearing the campus' buildings, it said, "no evidence of an emergency was found." Further investigation determined that "the call was placed by a scam number."
Texas Wesleyan tweeted Fort Worth police "quickly responded to campus and started clearing buildings and found no evidence of an emergency. Further investigation found the call was placed by a scam number."
The university also noted that "there was never an actual threat to campus."