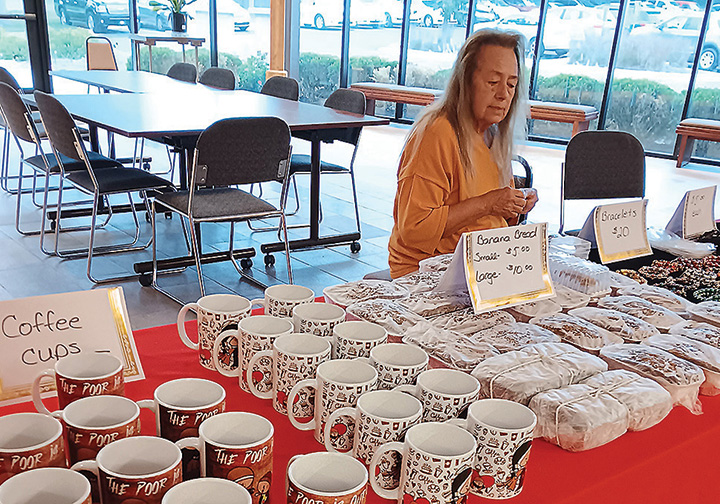 KANSAS CITY, Kan. — The Sisters of the Fraternity the Poor of Jesus Christ will be at various parishes in September and October to sell items to support projects at the order's poorest missions in developing countries.
Some items for sale are grown or made at the order's new property, Sts. Isidore & Maria Ranch, 7201 Irwin Rd., Kansas City, Missouri.
The items for sale after Sunday Masses include fresh-cut flowers grown on the ranch, handmade bracelets, home-baked banana bread and bags of locally roasted coffee beans produced by a master roaster. Sales will be done by cash or check. Make checks out to: PJC Special Funds.
The parish schedule is as follows:
• Sept. 17, St. Joseph in Shawnee
• Sept. 24, Holy Spirit in Overland Park
• Oct. 1, Church of the Nativity in Leawood
• Oct. 8, Holy Trinity in Lenexa
• Oct. 15, St. John Paul II in Olathe
• Oct. 22, St. Michael the Archangel in Leawood
To support the Sisters' mission projects, receive their e-newsletter or learn more about the Sisters of the Fraternity the Poor of Jesus Christ, call Sister Magdalena at (816) 859-3654 or send an email to: magdalenapjc@gmail.com. Donations can be made via the website at: www.pjcspecialfunds.com.