by Analisa Bregant
The annual Snow Ball is a beloved tradition for many families in the Kansas City area, including this year's 49th annual Snow Ball presidents and Church of the Ascension parishioners, Kevin and Pam Kramer.
The Kramers' own family Snow Ball tradition spans four decades, beginning with Kevin's parents and extending to their daughters' attendance at this year's event.
Kevin and Pam began coming to Snow Ball as a young married couple. Their personal involvement in the event grew when they were extended an invitation to a parish party and later asked to be part of the Snow Ball Committee. Ever since that first parish party, Kevin and Pam have regularly attended the Snow Ball and been active volunteers within Catholic Charities.
"We were humbled to be asked to serve as Snow Ball presidents, particularly knowing the footsteps in which we follow, and the importance of Snow Ball in the work of Catholic Charities," said Pam.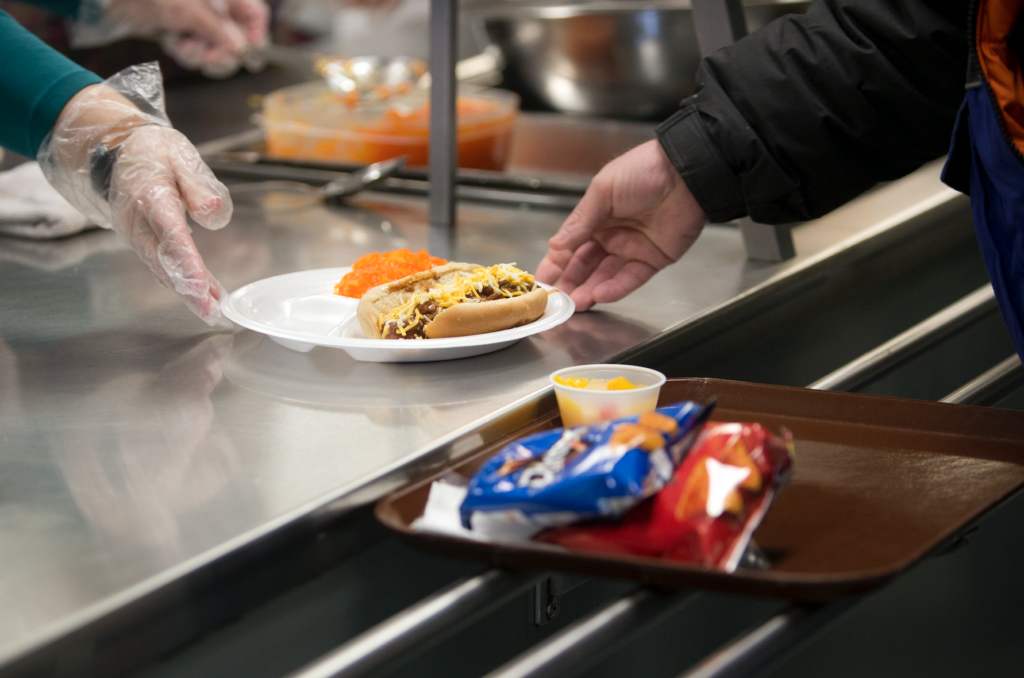 The couple and their daughters had previously volunteered at the original Shalom House, cooking and serving meals to men experiencing homelessness. Over the last six months, they have worked in different capacities within the agency.
"When we were asked to take on this role as presidents, Pam challenged us both to identify ways we can get more involved," said Kevin.
Over the past half year, Kevin has helped welcome seven refugee families into the Kansas City area. Catholic Charities' Refugee & Immigration Services move-in program helps newly arrived refugees feel at home in their new surroundings by providing lodging, groceries, clothing and kindness. Program volunteers help set up a home for the family, greet the family at the airport, drive them to their new residence and help them shop for groceries and clothing at TurnStyles Thrift Store.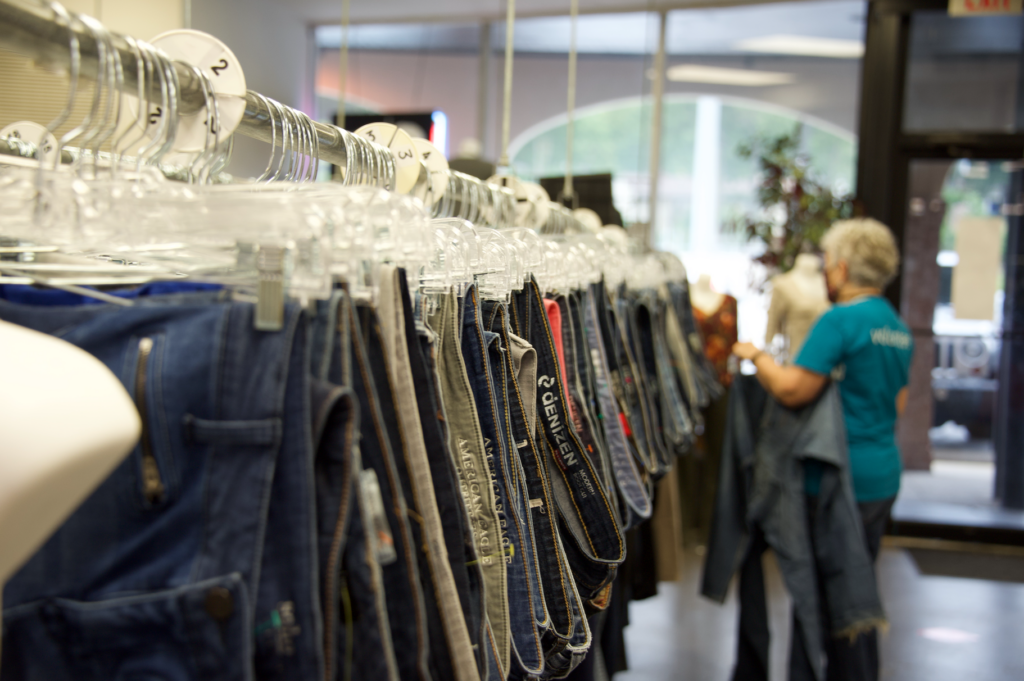 During this past fiscal year, Catholic Charities resettled 469 refugees, including 235 who fled Afghanistan during the humanitarian crisis. These refugees received case management and other services, including employment support, English language learning and citizenship preparation classes.
"Catholic Charities does not only provide a roof over their heads or furniture in their house, they provide these families with wraparound services to help ingrain them into our community," said Kevin.
Pam has focused her involvement with Catholic Charities in the agency's TurnStyles Thrift Store ministry. TurnStyles provides sustainable, affordable shopping to the Kansas City area.
Not only is the thrift store a place to shop for secondhand items, but refugee families and other people in need are able to access donations from the store. Plus, all proceeds from TurnStyles go toward funding Catholic Charities programs.
"We are impressed by the breadth of Catholic Charities' work and all that they do to help strengthen individuals and families who need it most," said Kevin. "The broad range of services offered sets the agency apart from other local nonprofit organizations. Catholic Charities' programs are also always evolving. They are great about responding to the current needs of our society."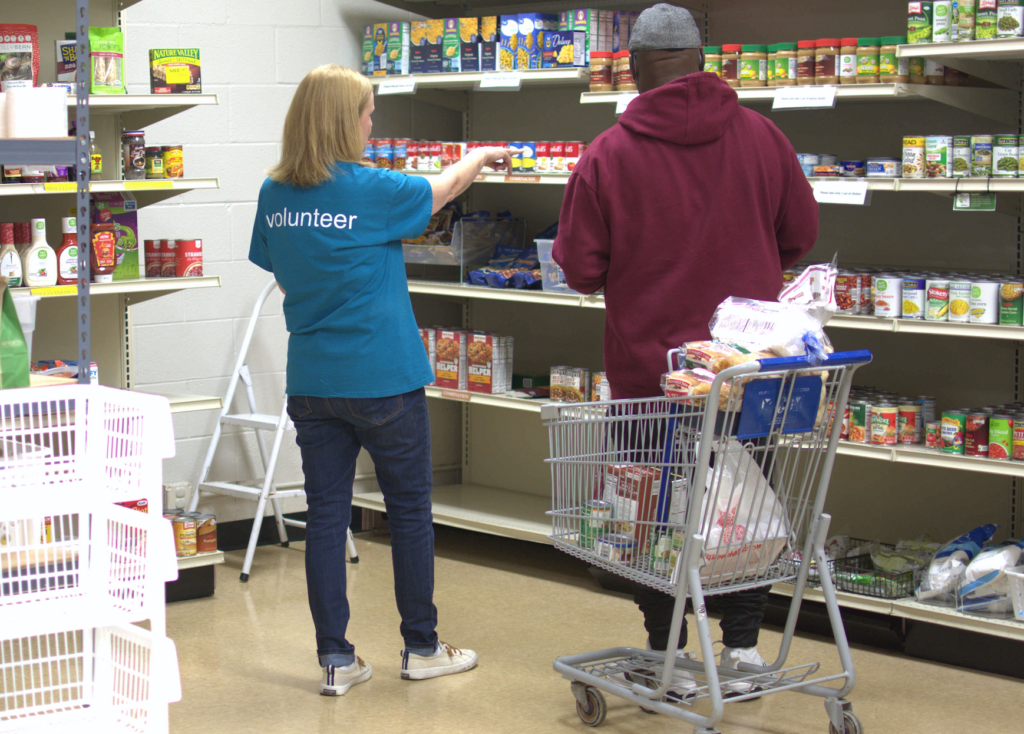 The Kramers urge Catholics and people of all faiths to engage in the mission of Catholic Charities by joining them at the Snow Ball this year.
"Unlike most events, at Snow Ball there is no ask," said Kevin. "The evening is truly one of fellowship and celebrating those in our community who answer the call to generously help their neighbors in need."
Young adults are also welcome to attend the gala and are invited to join Snowflake, the young professionals group.
"We recognize the importance of future leaders and charitable givers in our community," said Pam. "Snowflake lays the foundation for the next generation who are interested in supporting the mission of Catholic Charities."
The event's proceeds support Catholic Charities' mission of providing help, hope and hospitality to the most vulnerable through more than 30 programs.
"We rely on Snow Ball funds to assist with the areas of greatest need within our agency," said Lauren Solidum, Catholic Charities CEO and president.
"This is especially critical now as we experience a greater number of people accessing our services, many for the first time, as the costs of food and housing continue to rise due to inflation," she said.
"Snow Ball offers a tangible way to impact those we serve," she added.
Registration for Snow Ball closes on Dec. 29. To register for the event or to make a patron gift, visit the website at: snowballgala.org.