by Marc and Julie Anderson
mjanderson@theleaven.org
HIAWATHA — Master farmer and master farm homemaker.
That's what you can call Howard and Lori Elliott of St. Ann Parish in Hiawatha now that they have been honored with the title by the Kansas Master Farmer and Master Farm Homemaker program of Kansas State University Research and Extension in Manhattan.
Their pastor, Father Daniel Gardner, on the other hand, just says he calls them for help — and they always answer!
In addition to being a member of the Knights of Columbus, said Father Gardner, Howard has answered the call to be both a eucharistic minister and usher. Lori is the president of the Altar Society and serves as coordinator of the parish's annual soup lunch and dinner on Shrove Tuesday.
This past Lent, when Father Gardner upended tradition and suggested an alternative to the annual event, Lori didn't miss a beat.
"Instead of a soup dinner, I said, 'Why don't we take the opportunity to put together a meal for the workers at the hospital?'" said Father Gardner. "[Lori] just picked it up, made the contacts, and we fed about 180 people at the hospital. I just made the suggestion, and she ran it. So, that was a wonderful thing."
"When she gets involved in something, she does not do it halfway," he added.
"They're both pretty hard workers," Father Gardner concluded. "They're not unlike most farming families, and I imagine they do other things I'm not aware of either."
Indeed, they do.
The Elliotts have served in leadership positions for parish and community organizations ranging from the parish council, the community hospital and the local watershed district to the Northeast Kansas Beef Breeder Association, the Brown-Nemaha pork producers, and the 4-H and Future Farmers of America (FFA), just to name a few.
They've been board members, presidents, volunteers and coaches.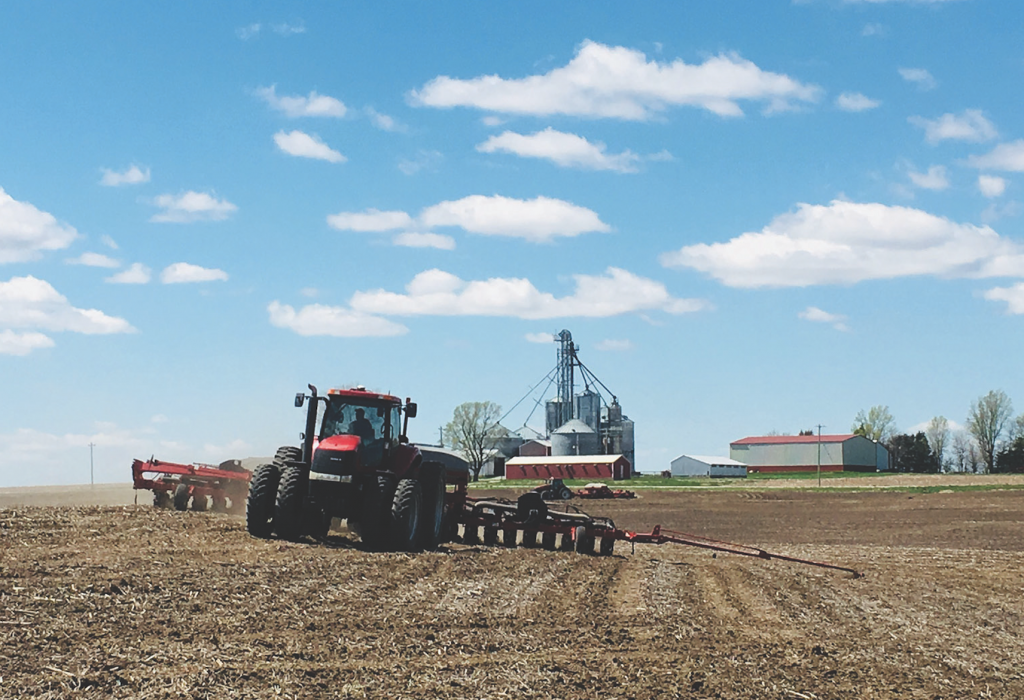 But perhaps the title that describes them best is partners.
The two met at North Central Area Vo-Tech School in the 1970s. Lori was the only woman in an agricultural production class.
Married in November 1980, the couple admitted they might not have known quite what they were in for. But they did have a reasonably good idea of what life on the farm would be like, having both been raised on one.
"I think we both understood all the good things and bad things that can happen," Howard said.
"When you're born on a farm and raised on a farm, I think you realize your life is just going to be a little different," Lori said.
"You just don't go places and do things. You don't have the freedom as much. The chores have to be done, and the livestock has to be taken care of and the crops planted and harvested," she continued.
While being both business partners and a married couple has been rewarding, it hasn't always been easy.
"When you work side by side with someone and you have a disagreement and you have to go home with them," said Lori, "[well], we have had some what I'd call quiet evenings.
"You'd rather just get away, but you pretty well just to have pray about it and move on and go on getting along again."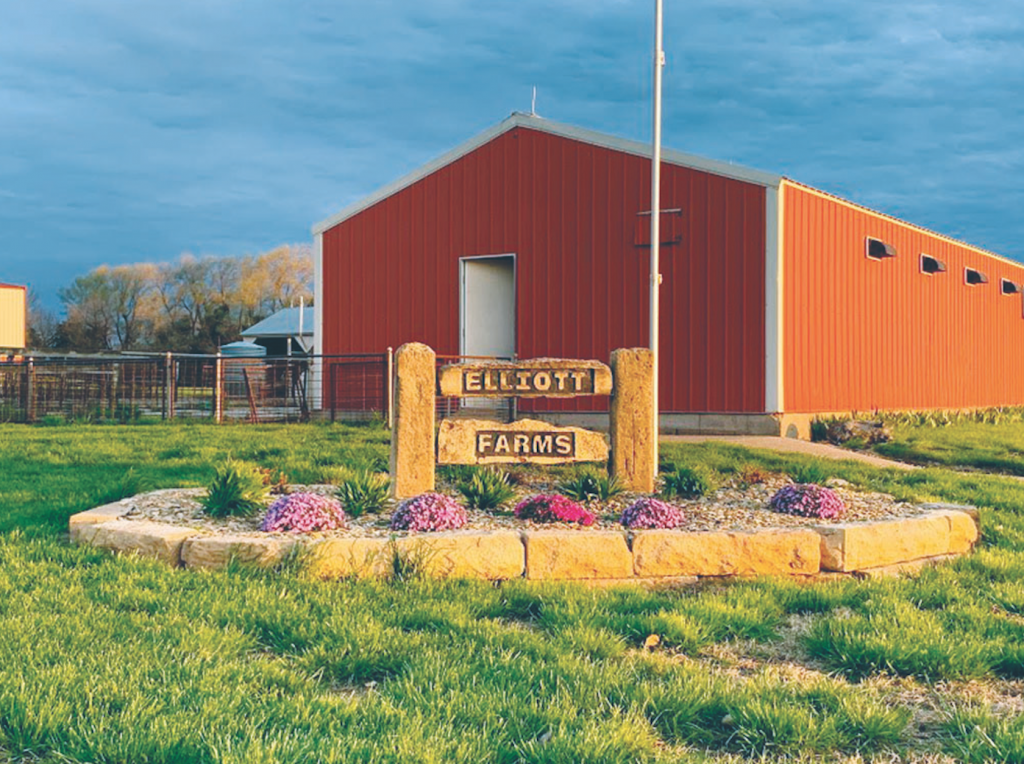 When the couple's three children — Matthew, Teresa and Sara — were young, Lori was not as involved in the farm's daily operations.
"We started our family and I stayed home with the kids," she said. "I helped when I could when they were really little, but when they went to school, I became more involved. As the kids got older and Howard's dad got older, I learned to drive the semis and the tractors and take care of more chores and responsibilities."
And there's a lot of responsibilities.
The Elliott family farm — now operating with their children as fifth-generation farmers — has more than 3,250 acres of row crops like no-till corn and soybeans, in addition to a 50-cow operation with calves sold as feeders.
So, every day, livestock must be fed and tended to.
Fence-mending, tractor repairs, and the administrative side of running a business follow.
The couple also holds family meetings, usually about every two weeks, to discuss any concerns affecting the family and its farm life. No topic is off limits. Their success — both as a family and as a business — depends on open and honest communication.
Two other keys to success, the couple said, are creativity and flexibility.
"There's a lot of MacGyver things that go on," Howard said.
Sometimes, the problem is equipment; at other times, livestock. In February, for example, frigid temperatures raised concerns.
"Calves were being born on the same day it was 20-some below here," said Howard. "That was certainly a challenge, and it took a lot of extra time and work to get through that. But that's what we do."
The couple wound up loading the calves on a sled and dragging them to the back porch of their house, just to keep them warm. They even took pictures, said Lori.
Although creativity and flexibility are important in their farm life, the Elliotts said the most important aspect of their partnership is faith.
"I don't know how you can be a farmer without having faith," Howard said.
And even after more than 40 years of farming, Howard feels blessed by the life he and Lori live.
"Whether it's a newborn calf or putting seed in the ground and watching it come up," he said, "I'm still always amazed at all the miracles we get to witness every day."
The Elliotts, who have been married for more than 40 years, are one of six couples named to the 2020 class of Master Farmer and Master Farm Homemaker and will be honored at a banquet on Sept. 14 at the Kansas State Fair in Hutchinson.