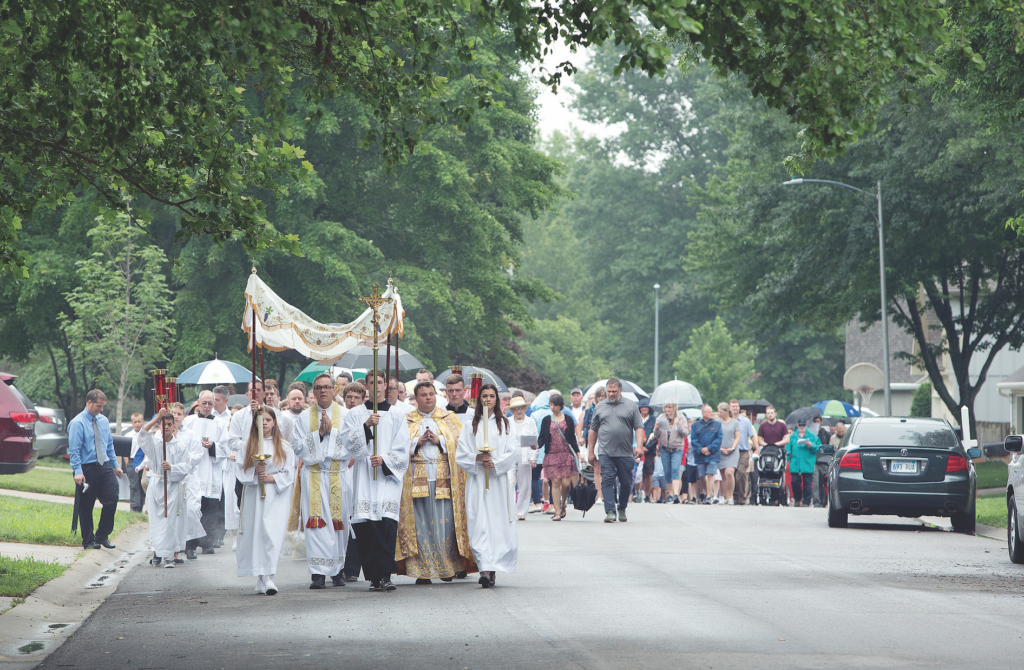 Parishes throughout the Archdiocese of Kansas City in Kansas celebrated Corpus Christi Sunday with eucharistic processions as part of the "parish revival" stage of the nationwide three-year Eucharistic Revival.
While the weather wasn't exactly cooperative, each parish adjusted according to its ability.
To view photos from around the archdiocese, visit The Leaven on Facebook, Twitter and Instagram.