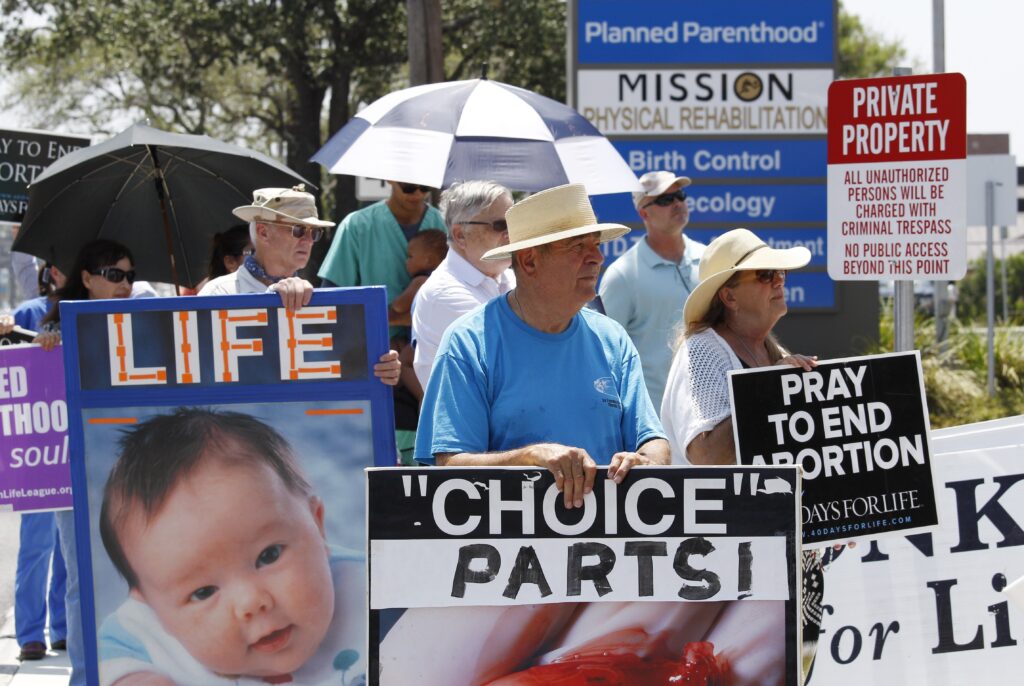 by Kate Scanlon
(OSV News) — A Texas lawsuit is seeking for Planned Parenthood to pay back millions of funds it received through Medicaid, which the abortion provider says could shutter its operations in the state.
In the suit, Texas alleges under the federal False Claims Act that Planned Parenthood defrauded the state's Medicaid program of about $10 million.
The lawsuit was filed last year by Republican Texas Attorney General Ken Paxton, who is now temporarily suspended from office amid his pending impeachment trial over allegations of bribery and abuse of office.
In announcing the lawsuit last year, Paxton called it "unthinkable that Planned Parenthood would continue to take advantage of funding knowing they were not entitled to keep it."
"I will not allow them to benefit from this abhorrent conduct after they were caught violating medical standards and lying to law enforcement," Paxton said.
Planned Parenthood has denied wrongdoing, and said the lawsuit is intended to shut down its affiliates in Texas.
But pro-life activists argued the nation's largest abortion provider should not receive such funds.
Rebecca Weaver, legislative director for Texas Right to Life, told OSV News her pro-life group supports the lawsuit because "no taxpayer dollars should go to fund this abortion giant, and if they have misused and been wrongly reimbursed with such taxpayer dollars, they should be held accountable."
Since the lawsuit was filed, the U.S. Supreme Court issued its ruling in Dobbs v. Jackson Women's Health Organization, which drastically changed the legal landscape of abortion across the country. After the Dobbs ruling, issued in June 2022, Texas enacted legislation banning most abortions after six weeks of pregnancy.
On its website, Planned Parenthood says "abortion services are currently not available at Planned Parenthood of Greater Texas health centers," citing the Dobbs ruling.
The Medicaid case was heard Aug. 15 by U.S. District Judge Matthew Kacsmaryk, the same judge who issued restrictions on the abortion pill in an ongoing lawsuit over the U.S. Food and Drug Administration's 2000 approval of mifepristone, the first of two drugs used in a chemical abortion, sometimes called medication abortion. Those restrictions were later blocked by the U.S. Supreme Court, which moved to allow the drug to remain on the market while that litigation proceeds.
The U.S. 5th Circuit Court of Appeals in New Orleans ruled Aug. 16 to restrict access to mifepristone nationwide, finding the government may not have followed its own rules when it loosened regulations on the drug in 2016 and 2023. That ruling will not take effect unless the Supreme Court weighs in, meaning the drug will remain on the market for now pending the high court's likely review.
In an Aug. 15 statement about Texas's lawsuit against Planned Parenthood, Susan Manning, general counsel for Planned Parenthood Federation of America, called the case "baseless."
"Planned Parenthood organizations are nonprofits that follow the law and provide essential, life-saving health care to their patients," Manning said, arguing the case was brought by plaintiffs with a "decades-long goal of shutting down Planned Parenthood to advance a political agenda."
"We will never back down, and we hope the courts follow the facts and the law and issue a judgment in our favor," Manning said.
But Weaver said that Texas' limits on abortion "does not solve the issue of this case."
"The core question of the case is one of Medicaid fraud — did Planned Parenthood continue to get reimbursed under Medicaid when they should no longer have been?" she said.
Weaver added that "as far as we are aware, Planned Parenthood facilities in Texas are no longer performing abortions but are working as abortion referral centers, sending Texas women to other states to have abortions."
"We remain vigilant to ensure our state pro-life laws are fully enforced," she said.