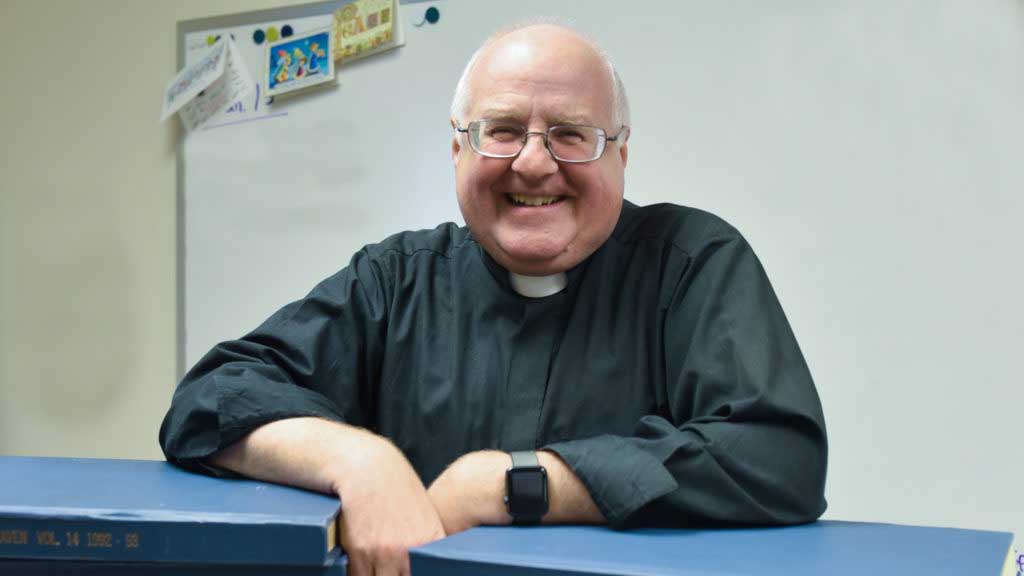 by Father Mark Goldasich
There is only one right way to spend an evening with a friend: Go out for a meal and then watch a movie.
But suppose your friend suggests going to a ballgame or a theater production instead. No, you remind her, that's not the way friendship works. Or maybe she wants to take a leisurely walk the next time you get together. Again, you must insist that's not how time with a friend works. It always has to be a meal and a movie.
I'm going to bet that a friendship like the one described above isn't going to last. And so it is with prayer.
On Feb. 10, my parish was thrilled to have a Zoom session with Jesuit Father Jim Martin, who spoke about his latest book, "Learning to Pray: A Guide for Everyone." In his usual engaging and clear style, he began by taking us through several definitions of prayer, drawn from Sts. John Damascene, Thérèse of Lisieux, Teresa of Ávila and Jesuit Father Walter Burghardt.
His favorite description, though, comes from Father William Barry, whose insight was: "The way you think about friendships can help you think about, and deepen, your relationship with God."
We often hear that we're to develop a personal relationship with God. But for many people, that leads to more questions than answers. Father Jim's marvelous book tackles the issues that folks might have regarding prayer — things they're sometimes afraid to ask about.
For example, Father Jim devotes a chapter to what happens when you pray. He discusses the place of emotions, insights, memories, desires, images, words, feelings and mystical experiences. And he does so with simple language along with plenty of concrete examples.
Another question that people often have is discussed in the chapter entitled, "How Do I Know It's God?" Father Jim clearly helps readers to understand what the word "discern" means, especially when it comes to "hearing" God's voice.
In another chapter, Father Jim explains how to deal with distractions in prayer, what it means when prayer seems fruitless ("dry"), what expectations you may have in praying, and the ups and downs of the spiritual life.
The bulk of the book, however, is devoted to teaching readers a variety of prayer methods. Just as there is no "one and only" way to do friendships, nor is there a "one-size-fits-all" way to pray. Sadly, we sometimes get into a rut regarding prayer and forget the incredible richness of prayer methods available to explore.
Father Jim devotes chapters to petitionary prayer; rote and other formal prayers; the daily examen; Ignatian contemplation; lectio divina; centering prayer; and nature prayer (finding God in creation). Using easy-to-understand language and stories, he effectively provides a "how-to" for each of these ways to grow in a friendship with God.
He also discusses ways to talk about what is happening in your prayer through spiritual direction, retreats, faith sharing and journaling.
I love that he ends his book with a chapter called "Now What?" I'll let Father Jim say it in his own words: "The life of prayer is not simply for our own benefit. It is also meant to encourage us to grow, to change, to act — and in the process to become more faithful to God and more loving toward other people."
This book would be an excellent Lenten companion. The writing is neither stuffy nor dense but written with the idea that "everyone can pray." (And it's just come out in a paperback edition.)
If your goal this Lent is a deeper relationship with the Lord, then turn to Father Jim's book and say, "Yes, pray tell!"