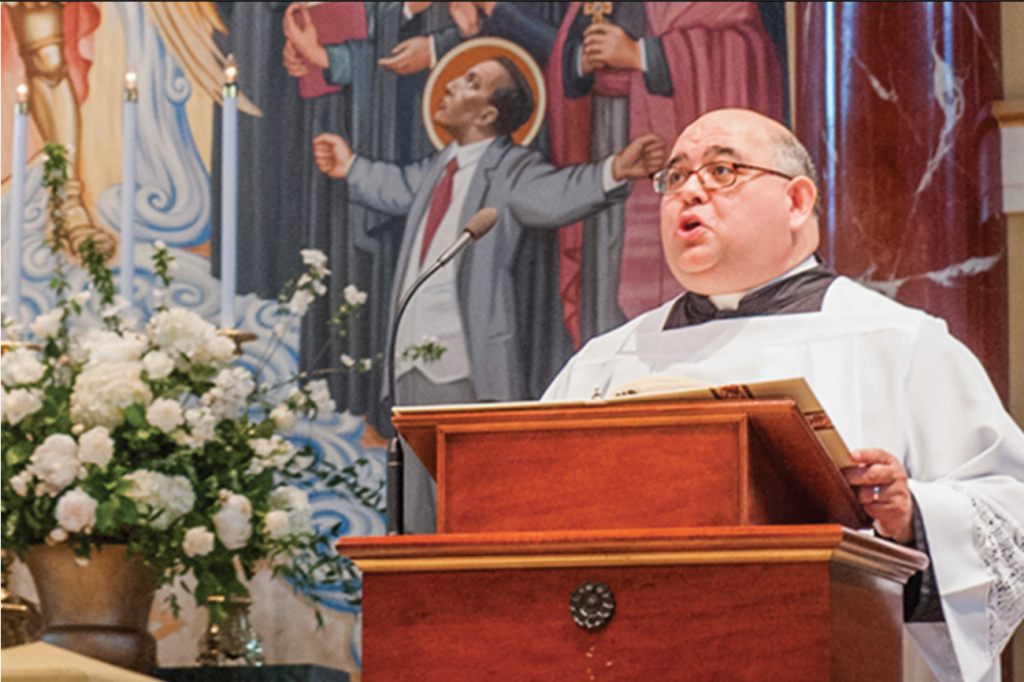 by Michael Podrebarac
We've now had the big launching event to our renewed efforts at evangelization in northeast Kansas.
Our parish leaders have been given much insight and wisdom in the methods of "Prayer, Share and Care." The task was to inspire and to equip missionary disciples to go forth and, from most reports, it was an effort well-executed.
It is now confidently hoped that our parish communities will become true centers of welcome, of holy friendship, and that all are to be invited to come inside and cultivate, with us, an authentic and engaged life in Jesus Christ.
The question now begs: What exactly will they find within our doors?
Will they find a compelling, engaging experience of the celebration of the Lord's Day: an uncompromised dedication to beauty, to hospitality, to authentic divine worship, to the very best we are able to offer?
Or will they experience "business as usual" on Sunday mornings? And do we really think that will work? And, if so, then why have so many left over the years, with even more never having come in to begin with?
Are we willing to humbly challenge ourselves in our assumptions?
It's a rather complex situation, to be sure, and no pretense was made otherwise at the convocation.
Institutions are going through a rough time right now, especially in the so-called developed world — and not only religious institutions, but also political, social, cultural and educational establishments.
Rampant individualism threatens genuine community at every front. Consumerism has brought both blessing and curse.
I'm not trying to play the "prophet of doom" here. It's simply how things have become.
But hope is the essence of faith, nurtured by charity. If any of us think it's just a matter of getting them in the door and then all shall be well, we're in for a deep letdown.
Discipleship with the Lord cannot be hyped, manufactured or hustled through bright lights and excited methods. It will rely solely on God's grace and our response, intentional over emotional.
And, at least according to the mind of the church, true discipleship is rooted — and ultimately leads back to — our celebration of the sacraments, the very font and summit of the Christian life.
We can no longer presume we're doing just fine. We must insist on something greater. That "greater" begins and ends with what some have termed the "Sunday experience"—our parish at worship. From there, everything else must flow.
We know where to begin: "The grace of our Lord Jesus Christ, and the love of God, and the communion of the Holy Spirit be with you all."
Everything after that must indicate that we're serious about this, that the liturgy is our very life.