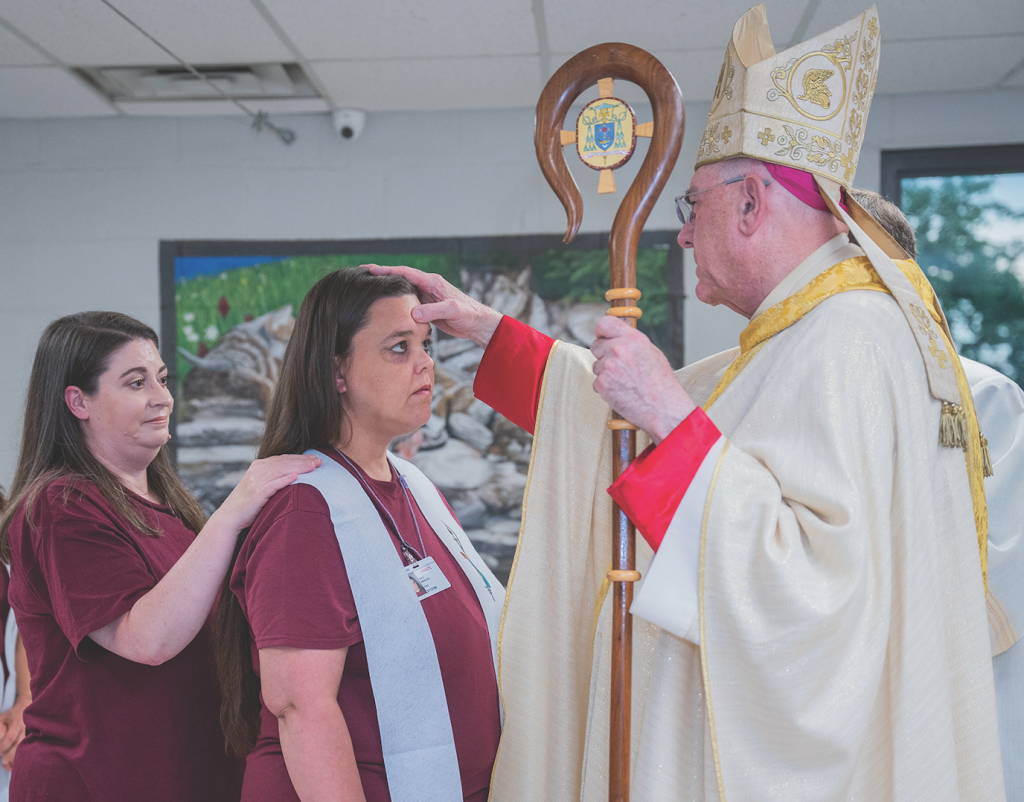 Archbishop Joseph F. Naumann celebrated Mass with the residents of the Topeka Correctional Facility along with masters of ceremonies Father Anthony Saiki and Deacon Tim Ruoff.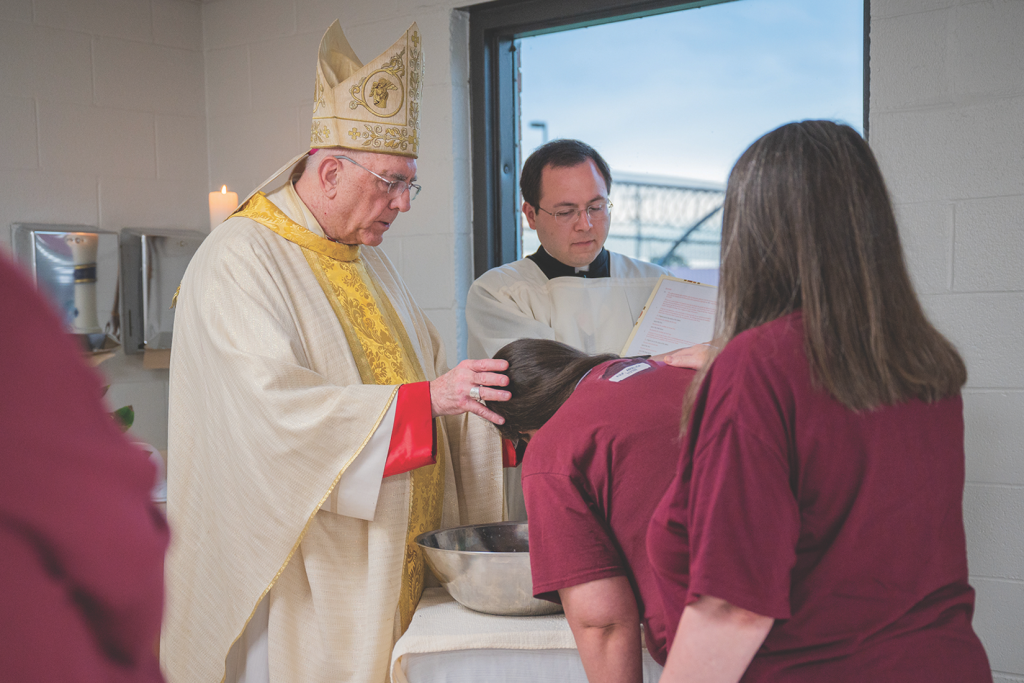 It was the first time since the pandemic that there has been the opportunity to baptize and confirm new Catholics. Deacon Ruoff has been helping out with the women's prison for two- and-a-half years.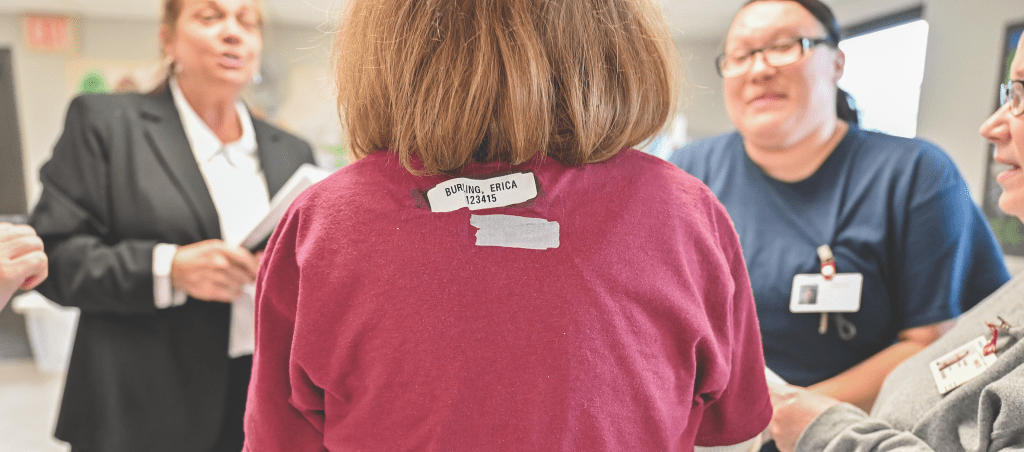 "We are so grateful for our volunteers," he said. "This ministry is not easy, but it is rewarding, and the residents often minister to us more than we minister to them."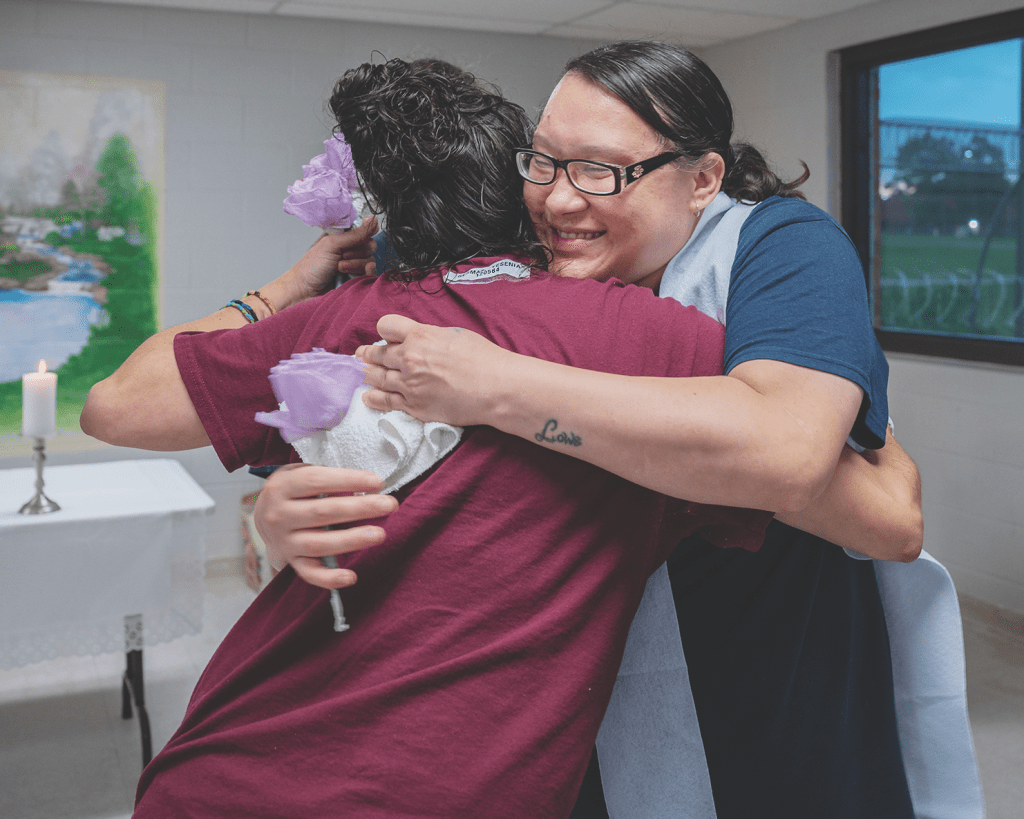 The Topeka Regional Prison Ministry volunteers visited twice a week for over a year preparing residents for the sacraments. Deacon Ruoff worked with three other deacons from Topeka along with 14 lay volunteers.