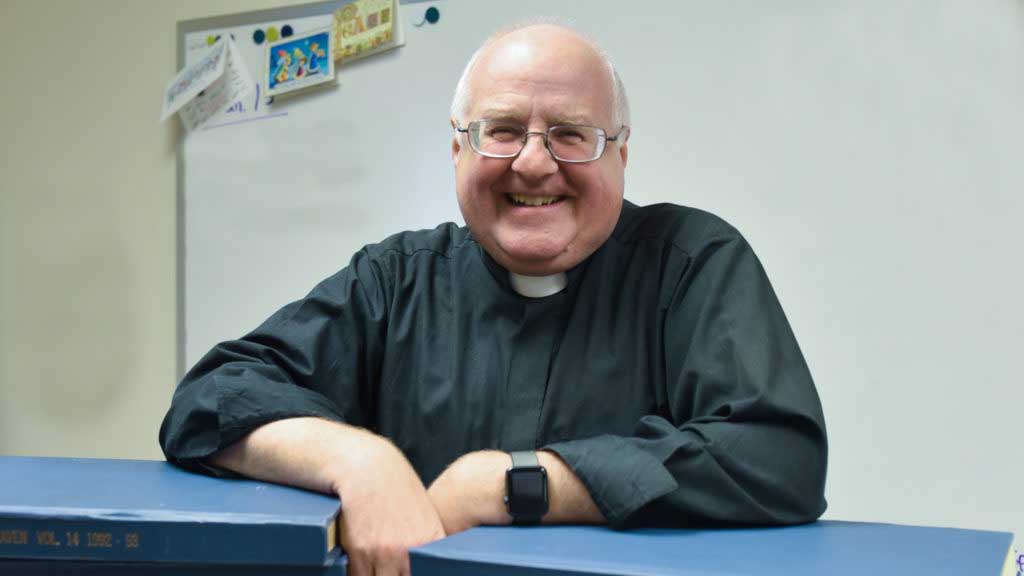 by Father Mark Goldasich
"The world will be saved by beauty."
These words, written by the Russian novelist Fyodor Dostoevsky, have been a real source of comfort for me. It's so easy to be overwhelmed by the sadness around us. We're bombarded by news of raging wildfires, the persistent pandemic and, closer to home, stories of families experiencing personal tragedies like the loss of loved ones, serious illnesses or unemployment.
And one needs a thick skin and an abundance of patience if logging onto Facebook these days. It seems filled with posts of unparalleled nastiness, half-truths, overt racism and gross intolerance.
How wise and timely, then, is the ecumenical celebration called the Season of Creation, which began on Sept. 1 (the World Day of Prayer for the Care of Creation) and ends on the feast day of St. Francis of Assisi on Oct. 4. The Catholic Church "officially" joined the celebration in 2015 when Pope Francis released "Laudato Si'," his encyclical on the care of our common home.
Unfortunately, many of us can relate to the following story:
There was a man whose consuming passion was to go to heaven. Finally, he died and did go there.
An angel took him by the hand and showed him the beautiful sights: majestic mountains, lovely flowers, gorgeous sunsets, little children playing in the streets.
The man exclaimed, "Isn't heaven wonderful?"
"This isn't heaven," replied the angel. "This is the world in which you lived but which you never saw." (Story found in Paul J. Wharton's "Stores and Parables for Preachers and Teachers.")
The beauty of creation surrounds us every day, but how many really see it? And if we do see it, are we grateful to its source, our Creator? We never seem to learn that the world will not be saved by money, power, selfishness, fame or greed. It will be saved instead by the beauty of understanding, as Pope Francis wrote, that "everything is interconnected, and that genuine care for our own lives and our relationships with nature is inseparable from fraternity, justice and faithfulness to others" (LS, 70).
If you've been feeling blue or out of sorts, noticing beauty can be a real lifesaver. Here are a few suggestions on how to do that:
• Pray outside. Unite your prayer to the song of birds, the barking of dogs, the whisper of the wind, the smell of freshly mown grass and the joyful sounds of children playing.
• Take an "aimless" walk. Head to a park and saunter, taking time to notice the trees, insects, flowers, clouds and sunrise or sunset.
• Savor a meal, especially a cuisine from another culture. Thank God for the gift of such diversity.
• Waste time with a coffee table book or online museum. Immerse yourself in the beauty of the arts.
• Listen attentively. Focus on the timbre of your spouse's voice, the breathless storytelling of a child or just the songs of your favorite playlist.
Pope Francis concludes "Laudato Si'" with "A Prayer for Our Earth":
"All-powerful God, you are present in the whole universe and in the smallest of your creatures. You embrace with your tenderness all that exists. Pour out upon us the power of your love, that we may protect life and beauty. Fill us with peace, that we may live as brothers and sisters, harming no one.
"O God of the poor, help us to rescue the abandoned and forgotten of this earth, so precious in your eyes. Bring healing to our lives, that we may protect the world and not prey on it, that we may sow beauty, not pollution and destruction.
"Touch the hearts of those who look only for gain at the expense of the poor and the earth. Teach us to discover the worth of each thing, to be filled with awe and contemplation, to recognize that we are profoundly united with every creature as we journey toward your infinite light.
"We thank you for being with us each day. Encourage us, we pray, in our struggle for justice, love and peace."
How about saying this prayer not only during the Season of Creation, but well beyond? Because when it comes to a prayer, this one is a real beaut!