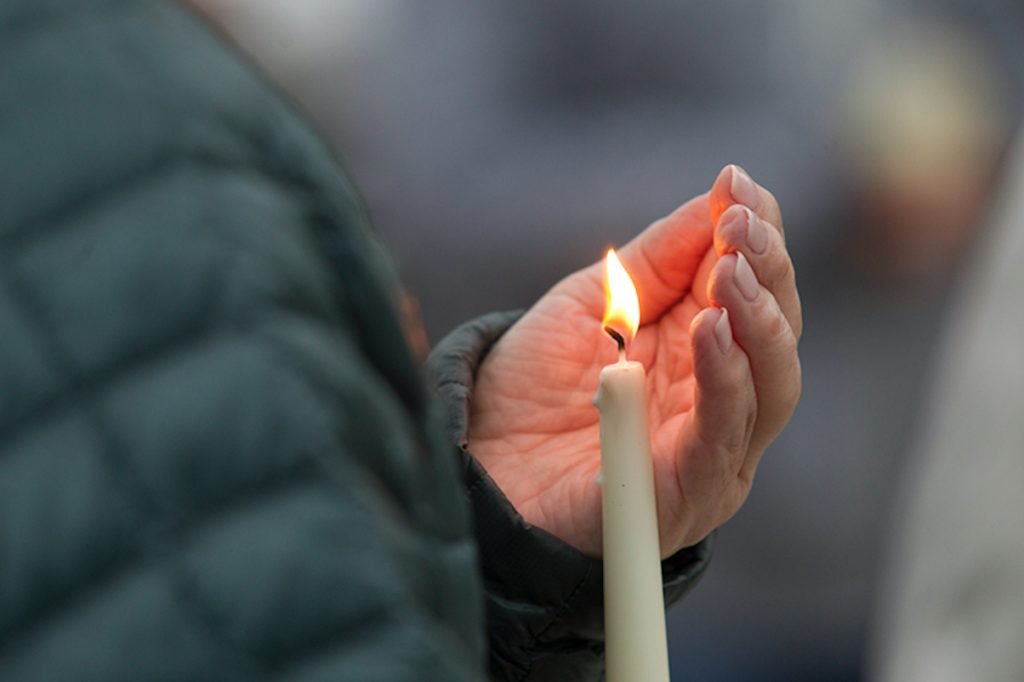 by Chuck Weber
Special to The Leaven
Kansas legislators finished the grueling 2019 session with two monumental issues before them: a contentious fight over Medicaid expansion and an astonishing state Supreme Court ruling on abortion.
For many years, the bishops of Kansas, through the Kansas Catholic Conference, have supported expansion, though with grave reservations that included cost and sustainability, as well as the specter of increased public funding for contraceptives and even some abortions.
The state Supreme Court finding that abortion is a constitutional right sent shockwaves through the Capitol and beyond. Early legal analysis of the 199-page decision appears to extend "reproductive rights" far beyond Roe v. Wade.
The ruling came in response to a challenged Kansas law banning the horrific technique called "live dismemberment abortion," used in the second trimester of pregnancy. State agency data documents that a dozen babies currently die this way each week in Kansas abortion clinics.
Archbishop Joseph F. Naumann's reaction was succinct: "The court's ruling is more an exercise in creative writing than a serious effort to examine the constitutionality of a statute restricting dismemberment abortions."
Under the new legal reality of "constitutional abortion," Medicaid recipients may demand Kansas taxpayer funding for their "reproductive health care." The current governor is a longtime defender of live dismemberment abortion and cannot be counted on to protect the preborn.
Medicaid, known in Kansas as KanCare, already funds some abortions in rare cases. Nonpartisan legislative researchers say more abortions will take place under expansion. The new court ruling opens the door to a great many more abortions since there is no longer any legal reason to justify limiting funds.
An interim study committee may soon be named to examine the question of abortion funding through Medicaid as well as several other emerging concerns about procedures contrary to the teachings of the church.
Prudence and the common good
We cannot and do not and will not forget those in need of health care. They are fellow humans and God's children, deserving of care and compassion. Our Catholic ethos compels us to seek preferential treatment for them.
Most health care providers do not accept Medicaid patients because of low reimbursement rates. Government health care is unwieldy, inefficient and often uncaring. Ideally, we should seek the creation of a truly Catholic-centered system of health care that offers compassion and high quality care for all, regardless of means.
We can and should work to regain this model, but that does not help those who need care today. No likely or timely alternative to Medicaid expansion is apparent. That being said, it is our belief that the current bill can and will be greatly improved upon.
The bishops of Kansas encourage the Kansas Legislature to continue this discussion with all haste and sincerity.
The challenge is colossal, but we have spiritual tools at our disposal. Prudence is the first of the cardinal virtues, because it offers us the ability to look at an existing situation and know what ought to be done. It is the ability to make right judgments and can reveal what must be done, when it must be done and how it must be done.
Prudence is not timidity, an avoidance of all danger, cowardice, lack of initiative, self-preservation or never spending money.
We call upon all stakeholders to put aside entrenched ideas and seek the creative spark of the Holy Spirit. We are confident that the Kansas Legislature will continue their work toward a Medicaid expansion law that is not only morally responsible, but truly serves the common good. And we must pass a constitutional amendment refuting the state Supreme Court ruling.
We expect and anticipate these measures to be fully debated and voted upon as the initial major efforts of the 2020 legislative session.
Chuck Weber is the executive director of the Kansas Catholic Conference. Email him at: Chuck@KansasCatholic.org.