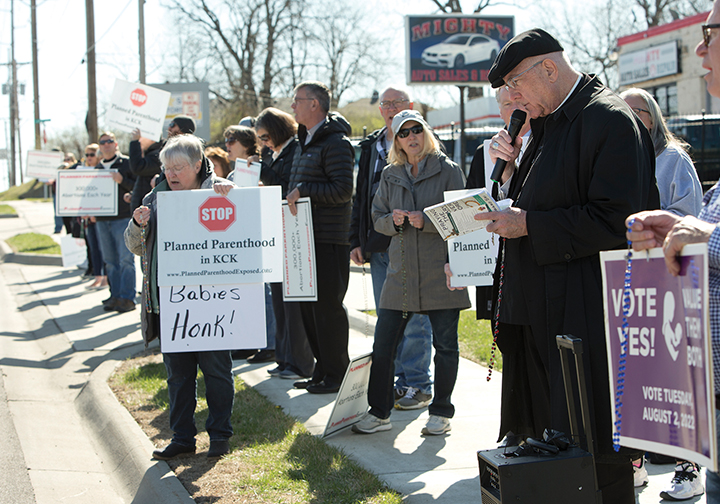 by Joe Bollig
joe.bollig@theleaven.org
KANSAS CITY, Kan. — Pro-life advocates warned that the Kansas Supreme Court's 2019 Hodes & Nauser v. Schmidt ruling would nullify more than 20 years of pro-life legislation and leave Kansas wide open for unlimited abortion.
Court rulings and a rising number of abortions are proving them right.
On April 7, 2021, a Shawnee County judge struck down a 2015 law banning live dismemberment abortion. On Dec. 6, 2021, a Shawnee County judge struck down a 2011 law that required clinic licensing and inspections.
Both rulings were based on Hodes & Nauser v. Schmidt, which claimed abortion as a fundamental right under the 1859 Kansas Constitution, putting all abortion-regulating laws under a stricter standard of scrutiny.
Before the 2019 ruling, state laws regulating abortion were presumed constitutional until proven otherwise.
"The state Supreme Court did a reverse of that," said Jeanne Gawdun, director of government relations for Kansans for Life. "They ruled because this 'right of abortion' is a fundamental right, now the courts have to presume [pro-life laws] unconstitutional, and the state has to prove otherwise.
"So, it's a total shift in the presumption of constitutionality that [pro-life] laws passed by the Legislature are afforded. That's why every single limit that has been placed on the abortion industry by the people of Kansas through their legislators is in danger of being struck down because of that ruling."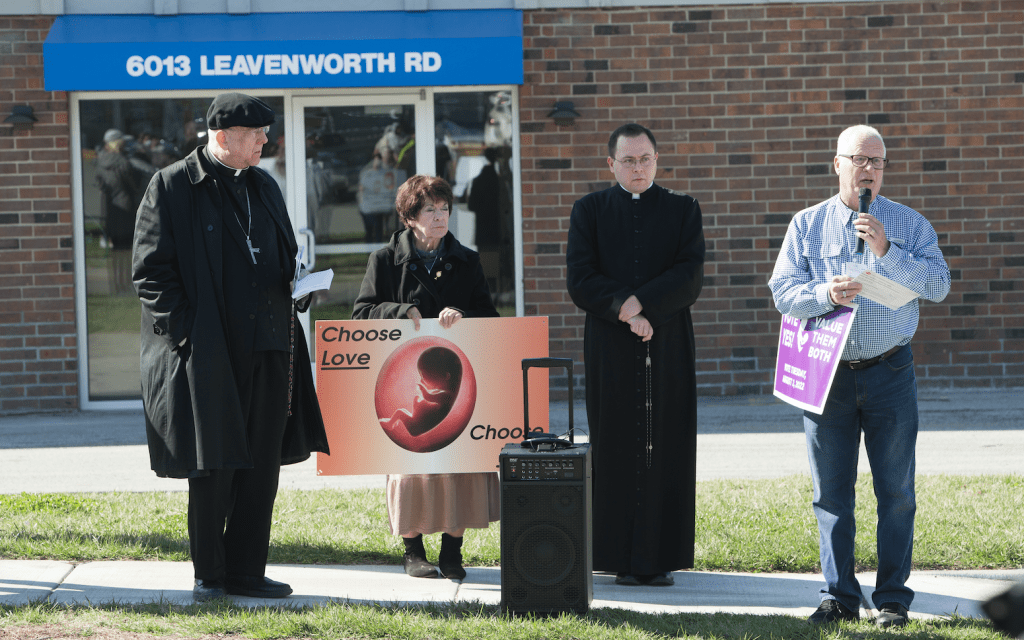 Although pro-life laws remain on the books, every single one could be taken down by challenges in the courts, and more challenges are coming, said Gawdun.
Kansans should be alarmed by this wholesale loss of pro-life laws, which were passed to protect women and — to the extent possible — unborn children, she said. They also protected all Kansans.
The clinic licensing and inspection law was passed in response to horrific conditions discovered at a Kansas City, Kansas, abortion clinic. The informed consent law was passed because many women receiving abortions weren't fully informed about abortion risks or fetal development. Another law was passed so predators couldn't use abortions to hide their crimes against minors, and still another law required parental consent for minors to get an abortion. State funding of abortions by taxpayers, too, was prohibited.
All these, if they haven't been lost, will be, Gawdun predicted.
"You have to remember, every single limit placed on the abortion industry was fought by the abortion industry," said Gawdun.
"They want no limits whatsoever. They want no oversight of what they're doing," she continued. "Based on all the testimony given to the Legislature for the past 25 years, the abortion industry has proven through its bad acts that it can't be trusted to police itself."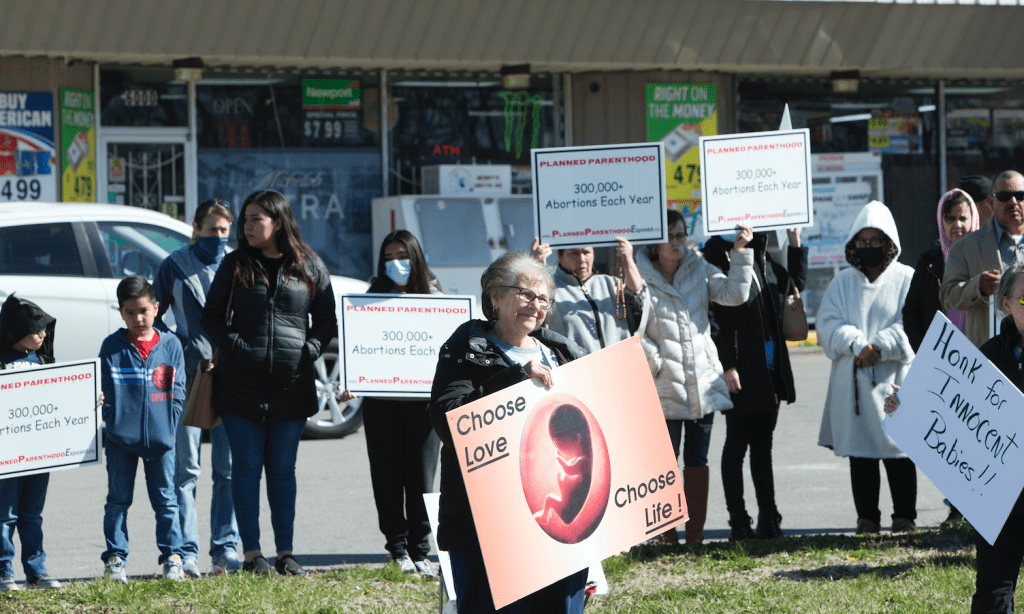 Not only does the Hodes & Nauser v. Schmidt ruling make it impossible to enforce pro-life laws already on the books, it also makes new pro-life legislation unlikely, says Elizabeth Kirk, director of the Center for Law and the Human Person at the Columbus School of Law at The Catholic University of America in Washington, D.C.
"What this law does in addition [to making laws already passed vulnerable] is it discourages the Legislature from passing new laws because of the fear that they will be immediately overturned or enjoined," said Kirk.
"It certainly discourages legislators from crafting new common-sense regulations. . . . Many legislators don't like to pass laws that they fear are unconstitutional. There's a separation of powers concern there, as well as knowing the cost of likely litigation. So, I think it definitely has a chilling effect on new legislation as well."
Taxpayer-funded abortion is now likely under the 2019 ruling.
"Kansas is now a state that is fully committed to an abortion regime that is as unlimited as possible, that protects abortion to the greatest extent and hinted in the opinion that it ought to be paid for by taxpayer dollars," said Kirk. "In that sense, we can say Kansas, legally, has certainly postured itself as a state that welcomes unlimited taxpayer-funded abortion."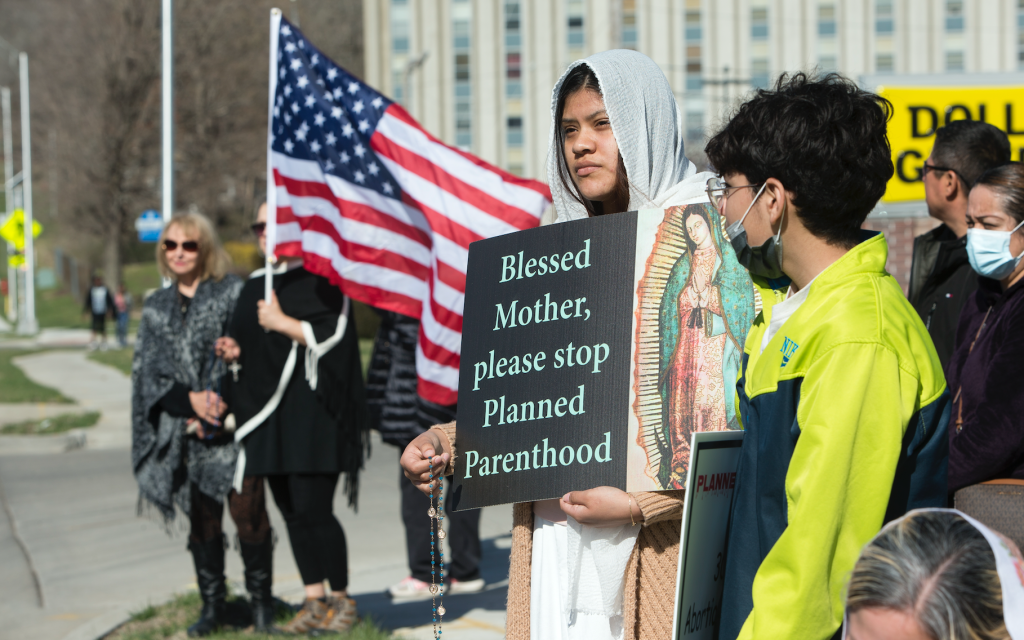 Kansas has become a destination state for women seeking abortions, and abortions have increased since 2019, according to "Abortions in Kansas, 2021 Preliminary Report," published by the Kansas Department of Health and Environment.
The total number of abortions in Kansas went from 6,916 in 2019, to 7,546 in 2020, to 7,849 in 2021. In 2021, almost half the abortions performed in Kansas were for out-of-state residents, with most from Missouri at 3,458. Residents from other states coming to Kansas for abortions in 2021 included: Texas, 233; Oklahoma, 137; and Arkansas, 31.
Pro-life advocates say there is only one way out of the tragedy caused by the Kansas Supreme Court's overreach, said Gawdun. That path is to vote for the "Value Them Both" amendment to the Kansas Constitution in the Aug. 2 special election, which is also a primary election.
"What 'Value Them Both' does is reverse the Kansas Supreme Court ruling of April 2019 and returns to the people of Kansas their ability to enact limits on the abortion industry," said Gawdun.
"It returns our voice so we can participate in this debate," she added. "So, it's important for folks to realize if they think there should be even one limit on abortion — whether that's late-term abortions, or parents should have a right to be involved or you don't want your tax dollars paying for it — you need to vote for 'Value Them Both.' Without it, no limits are possible, and we will continue to be a destination state for extreme abortion up to the moment of birth and paid for with tax dollars."