by Joe Bollig
joe.bollig@theleaven.org
OLATHE — Archbishop Emeritus James Patrick Keleher was chatting amiably with visitors when the phone rang.
It was Father William O'Mara in Chicago. The archbishop and Father O'Mara had known each other since they were toddlers and were in the same seminary and ordination class of 1958.
It wasn't unusual for the two old friends to call each other, but that day was special. April 12 was the 65th anniversary of their ordinations by Cardinal Samuel Stritch of the Archdiocese of Chicago.
There were more calls, flowers and a few visitors. That evening the archbishop was served a celebratory peach pie.
Archbishop Keleher led the Archdiocese of Kansas City in Kansas slightly more than 11 years, from June 28, 1993, to Jan. 15, 2005. But even as "emeritus," he continued to serve as best he could.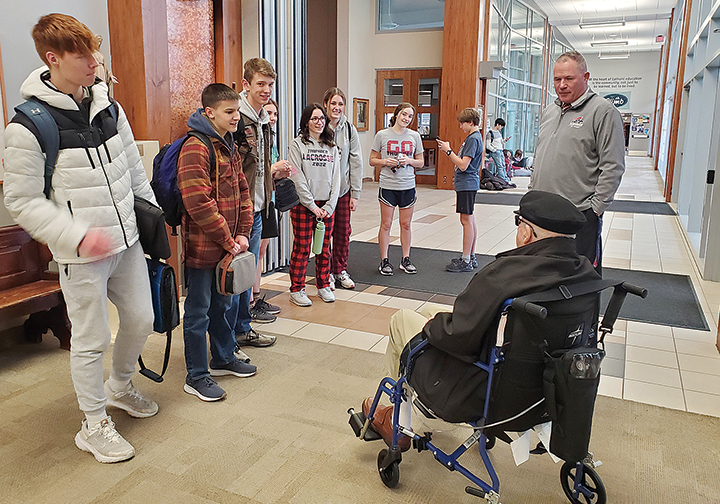 For a while, Archbishop Keleher celebrated Mass at prisons and assisted Archbishop Joseph F. Naumann with confirmations. From 2005 to 2015, he taught about the documents of the Second Vatican Council at the University of St. Mary of the Lake Mundelein Seminary near Chicago, and gave Lenten missions at his sister's parish of St. Joseph in north suburban Wilmette. In retirement, he attended ordinations and chrism Masses.
Now he stays, for the most part, at his Santa Marta retirement home in Olathe, not far from the new priests' retirement facility nearing completion. Occasionally, he will visit a parish or school. Most recently, in early March, he visited the new media center at St. James Academy in Lenexa.
He has a small chapel in his residence where he usually celebrates daily Mass. A few regulars join him.
So, how is retirement?
"I love it because I still have many, many friends and that's what keeps me going," said the archbishop. "I'm happy they're glad I'm around. A lot of people feel when they reach a certain point they'll be shuffled off and nobody will care about them, but I don't feel that way at all. I feel very close to them, and they feel very close to me, God bless them."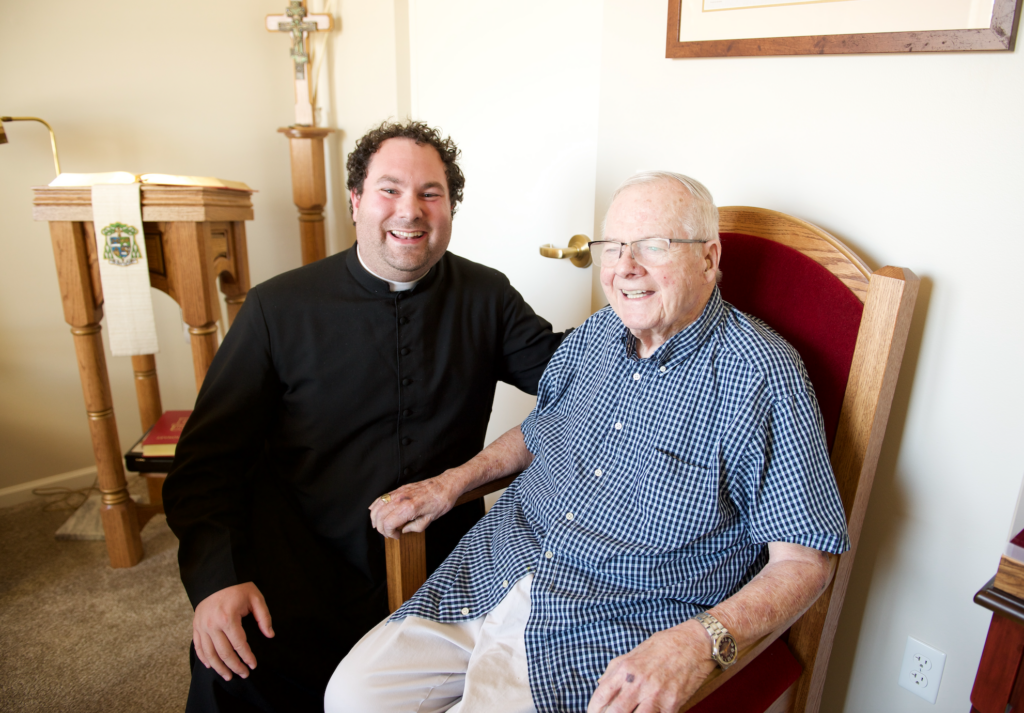 He's never bored, and he lives his priesthood daily.
"I don't want to stop it," he said. "I want to keep doing it. If I didn't love it, it would be a burden. It's not a burden — it's a gift. I see it that way."
On the day of his ordination in 1958, among his thoughts were: "I hope I'm worthy" and "I don't want to mess up."
There are many things he can look back on — as a priest, a bishop and as an archbishop — that give him feelings of satisfaction.
In particular, he takes joy from ordaining 22 men to the priesthood as archbishop. He also ordained priests for the Diocese of Belleville, Illinois, when he led that diocese from 1984 to 1993, and some priests for the Priestly Fraternity of St. Peter. Some of these men will minister long into the future.
His support for founding new Catholic schools and Prairie Star Ranch (and Camp Kateri Tekakwitha) in Williamsburg were meant for passing on the faith especially to young people.
"It's very satisfying," said Archbishop Keleher. "You're keeping the faith alive. So many other things kind of drop off, but you want to keep the faith alive, and active, and moving forward, coming closer to Jesus. It's got to be an action. You never want it to die out. It's got to be dynamic."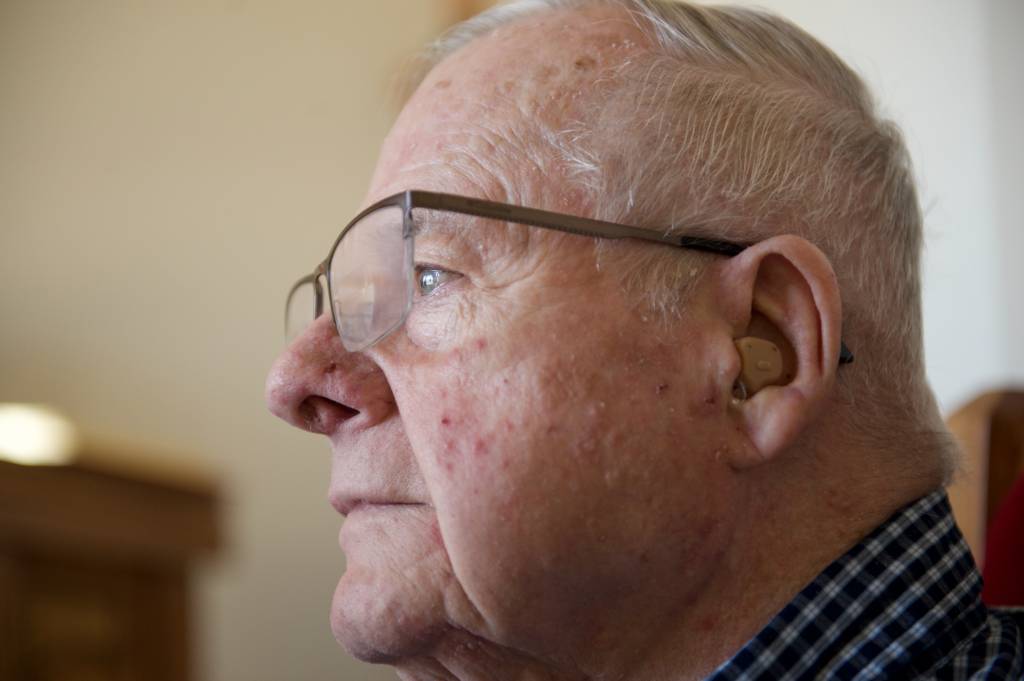 His greatest satisfaction dates all the way back to the day of his ordination, when his parents, who inspired and nurtured his faith, watched him become a priest.
"I really loved it when I was pleasing them and helping them, and living up to what they expected of me," said the archbishop. "I never wanted to disappoint them."
As priest, bishop or archbishop, he's always wanted to leave things better than when he arrived.
"You want to be remembered as having accomplished something," he said. "That's what I hope I can do, please Lord."
But he would also like to be remembered "as kind and loving."
If there is one thing he would like to tell the yet unborn generations of future Catholics of the archdiocese, it is this.
"Be faithful, be faithful," said Archbishop Keleher. "It's tough at times to be faithful, but keep it up."