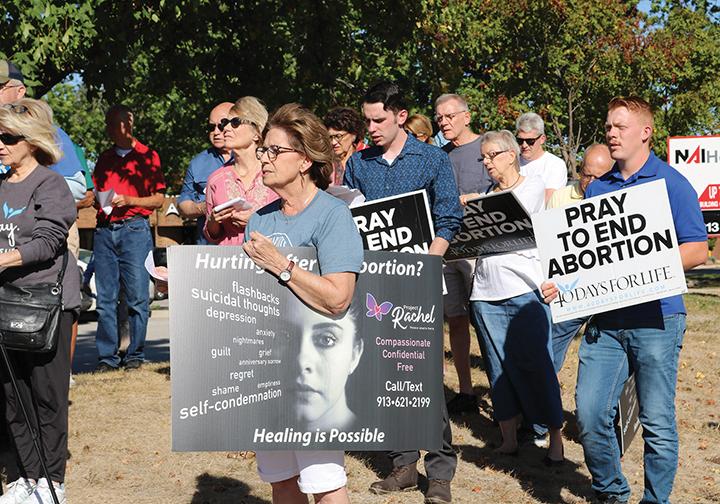 by Marc and Julie Anderson
mjanderson@theleaven.org
OVERLAND PARK — Close to 100 people from across the region gathered on Sept. 25 on the public right-of-way in front of the Center for Women's Health here for a prayer vigil that served as the kickoff for the next 40 Days for Life campaign which started Sept. 28 and continues through Nov. 6. During the vigil, volunteers will pray on the same public right-of-way from 7 a.m. to 7 p.m.
Since its founding in 2004 in Bryan/College Station, Texas, 40 Days for Life has grown to international proportions. This year's fall campaign will include more than one million volunteers and occur in 622 cities in "an internationally coordinated 40-day campaign that aims to end abortion legally through prayer and fasting, community outreach and a peaceful all-day vigil in front of abortion businesses."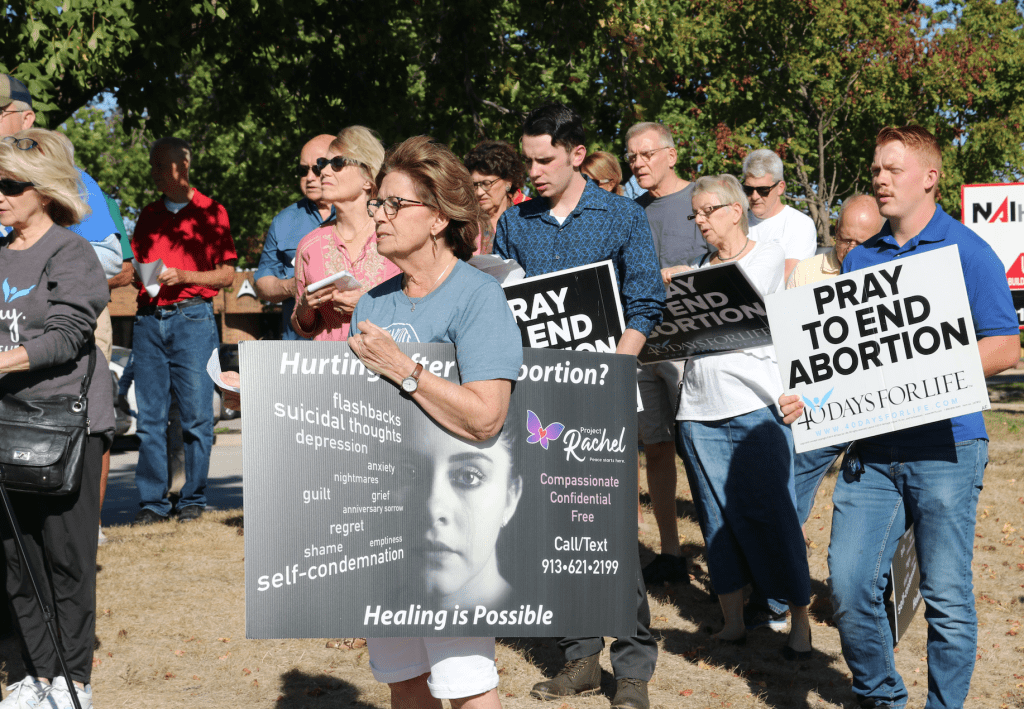 Within the Kansas City metro area, the Kansas City Coalition for Life serves as one of the main sponsors of the local campaign and has been participating in 40 Days for Life since at least 2011. Although there are now at least three abortion clinics within the metro and all are included in the 40 days of prayer, fasting and community outreach, the vigil will be held in front of the Center for Women's Health mainly because it is the clinic involved in the 2019 Hodes v. Nauser decision in which the Kansas State Supreme Court ruled the state constitution contains "a fundamental right to abortion."
As part of the vigil, the bishops from both sides of the state line offered their thoughts on the importance of the fall campaign.
Bishop James V. Johnston Jr. of the Diocese of Kansas City-St. Joseph said, "Even though we had the great blessing of having Roe v. Wade, the Roe decision overturned, we learned we can't be complacent. We have to continue to be vigilant and to be witnesses for the gift of human life and to shed light in the darkness."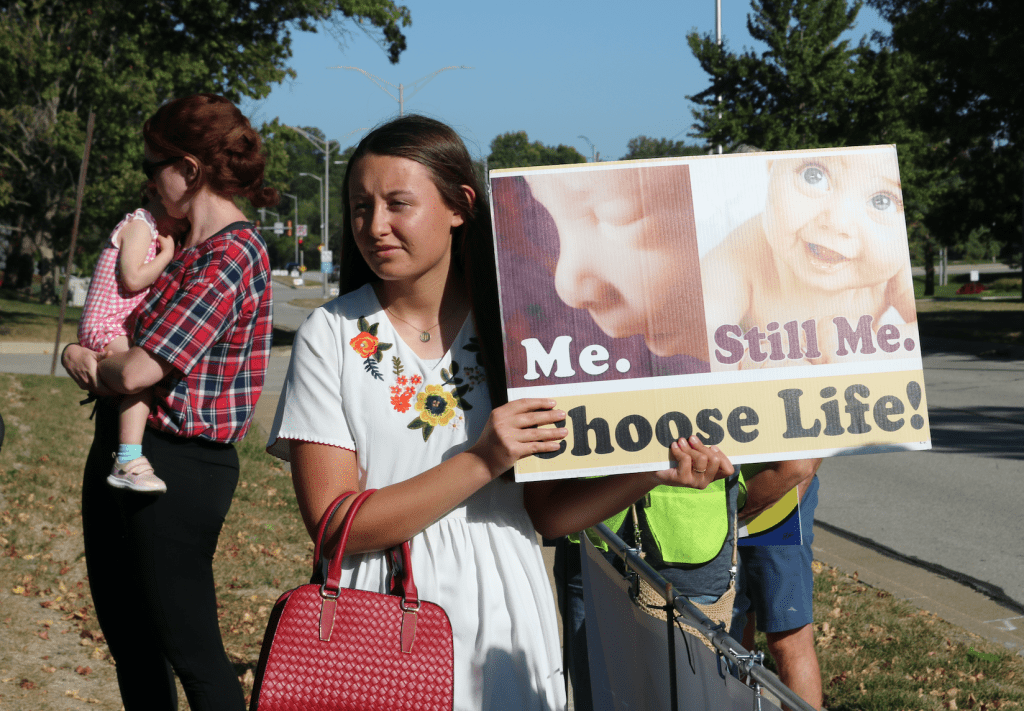 Near the end of the rally, Archbishop Joseph F. Naumann discussed how abortion advocates "elevated their game" and that the pro-life movement needs to respond, but in a different way.
"We have to respond, but in a different way than they've responded," he said. "As we begin it, let's pray, 'Lord, help our presence some way, somehow, speak to those that will see us and that will witness our prayer and our presence.'"
"The Lord can do amazing things," he added, "and sometimes we get glimpses of things, but oftentimes we do not. But your faithfulness, your presence, be assured, is having an impact. It is making a difference."
For more information about 40 Days for Life and the local campaign, visit the website at: www.40daysforlife.com/en/overlandpark.