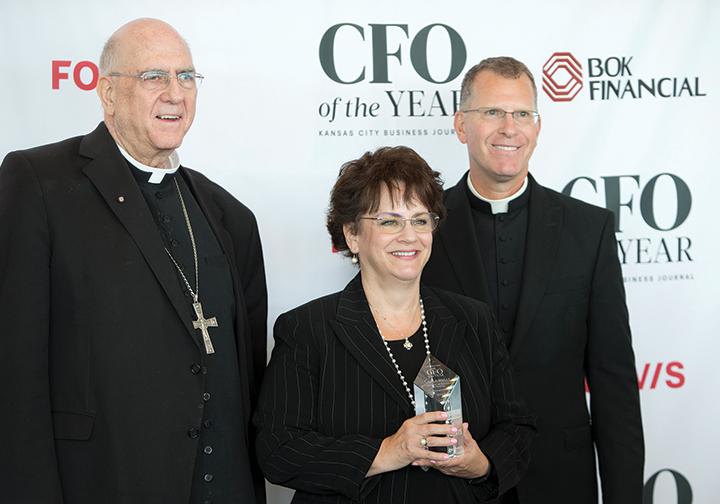 by Joe Bollig
joe.bollig@theleaven.org
KANSAS CITY, Kan. — Carla Mills was both humbled and gratified to be named one of the Kansas City Business Journal's chief financial officers of the year, but as she tells it, "It isn't my first rodeo."
Mills, who has been CFO of the Archdiocese of Kansas City in Kansas since 2013, also won the award in 2013 for her work at Catholic Charities of Kansas City-St. Joseph. She's been nominated for the award every year since 2018.
"It's always nice to receive recognition," said Mills. "CFOs work hard and it's nice to be recognized for that, but a little embarrassing. I'm like, 'OK, let's move on and get back to work, people.'"
Her immediate superior, archdiocesan chancellor Father John Riley, is very proud of her.
"Steadfast in her commitment to advancing the mission of the church, Carla is a faith-filled, dedicated professional who balances the fortitude and seriousness necessary for her position with charity and a sense of humor," he said. "Her competence, wit and solution-seeking approach make her an exceptional CFO, collaborator and valued member of our leadership team."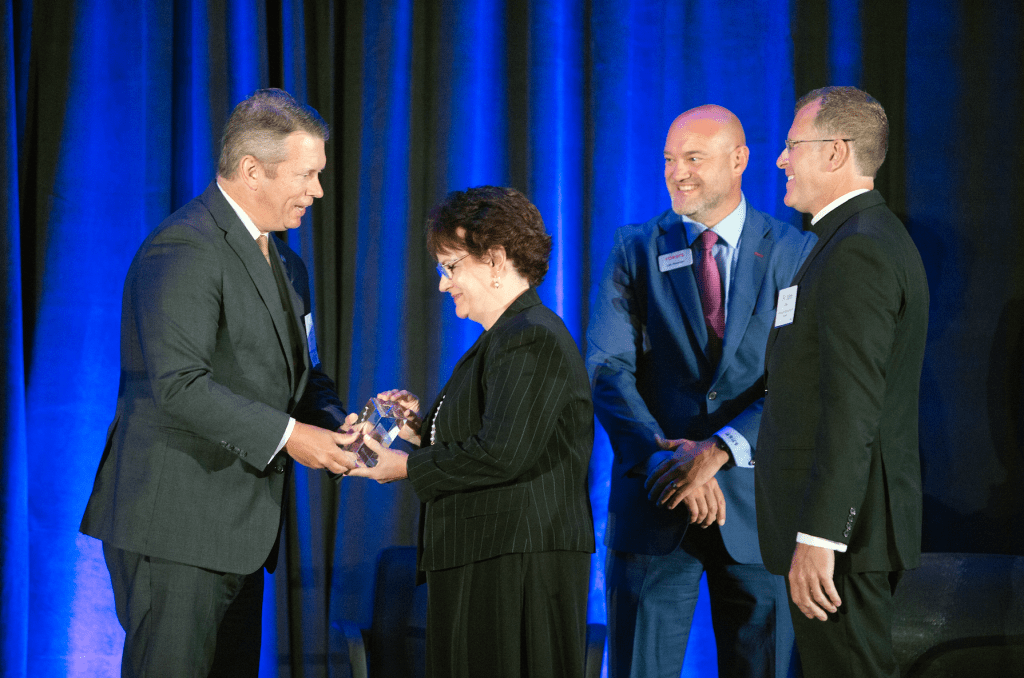 Mills was one of 16 Greater Kansas City metropolitan area CFOs — eight from for-profit entities, eight from nonprofit organizations — who received the honor during a lunch on July 22 at Loews Kansas City Hotel in Kansas City, Missouri.
Bill Maloney, archdiocesan director of stewardship and development, suspects she won the award, in part, because of her ability to wear many hats and her faith-filled stewardship.
"She is a great steward of the gifts we receive at the archdiocese," he said. "All the funds we have, all the monies we spend for the archdiocese, are gifts from parishioners one way or another. . . . She makes sure we're spending the dollars given to us in a way that is efficient and glorifies God."
So, what is a CFO — and what do they do?
Basically, CFOs are responsible for the financial stability of their entity. They monitor the budget, safeguard assets, oversee cash management and do a little crystal ball gazing as they try to assess the future impact of decisions made in the present.
It involves numbers — lots and lots of numbers. But it's not all about numbers.
A CFO must be a miracle worker, finding funding for ministries and projects. A CFO is a troubleshooter, finding ways to solve problems. A CFO is a realist, knowing an organization can only do the best it can with what it has, and that she or he will not be able to get it all done.
A CFO must be an instigator of change — such as the time she led the standardization of the payroll system across the archdiocese twice in three years. A CFO must understand the mission and the vision of the organization.
And a CFO must be a truth-teller. Once, a vicar general told Archbishop Naumann, "It's not Carla's job to give you the good news but tell you the truth."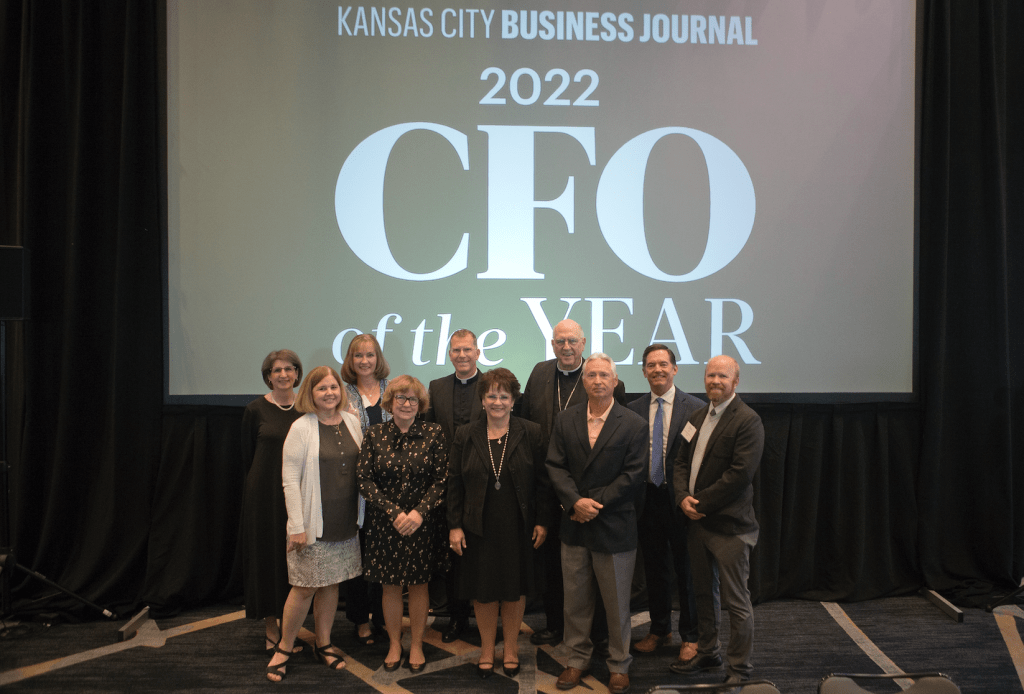 "Groupthink can be very dangerous to any organization and it's important that the leader have people around who feel comfortable bringing bad news so it can be addressed properly," said Mills.
"It's important to be able to disagree respectfully and to really hear viewpoints different from your own," she continued. "It's not always comfortable, but that's how we grow as individuals and how teams work effectively together for the greater good."
Two things have served Mills well as CFO. The first is her sense of humor and fun. The second is her ability to remain calm. That she learned when she was yelled at by a co-worker while working during college.
"I focus on remaining calm even when others are yelling or misbehaving," she said. "This does not come naturally to me but is a learned behavior, motivated by that early experience. My leadership style is to praise in public and criticize in private."
The biggest difference between being a CFO for the church and a for-profit firm is that she has the freedom to pray and discuss her faith at work.
"[The archdiocese's] vision and mission aligns perfectly with my personal values," she said.