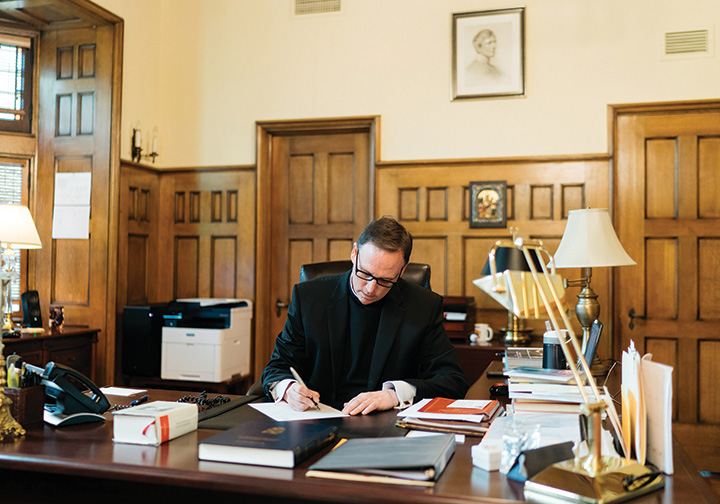 by Joe Bollig
joe.bollig@theleaven.org
KANSAS CITY, Kan. — With the end of his five-year term as rector/president of the Pontifical College Josephinum in Columbus, Ohio, approaching, Father Steven P. Beseau fully expected he'd be returning home to the Archdiocese of Kansas City in Kansas.
God, however, had other plans.
Instead, he's staying for three more years at the helm of the seminary.
"The board of trustees and many of the priests, faculty, professors and trustees strongly encouraged me to extend my time [here]," said Father Beseau.
"And then I went on a retreat. It was during that retreat I had a very strong sense I was called to stay here another three years, which I wasn't expecting," he continued. "I [had been] pretty confident I'd return to the archdiocese at the end of my five-year term."
He also consulted his spiritual director and Archbishop Joseph F. Naumann.
"No priest can discern these things without his ordinary," said Father Beseau.
On Aug. 10, it was announced that by a decree from the Prefect of the Dicastery of the Clergy in Rome, Father Beseau was assigned for three more years to helm the Josephinum.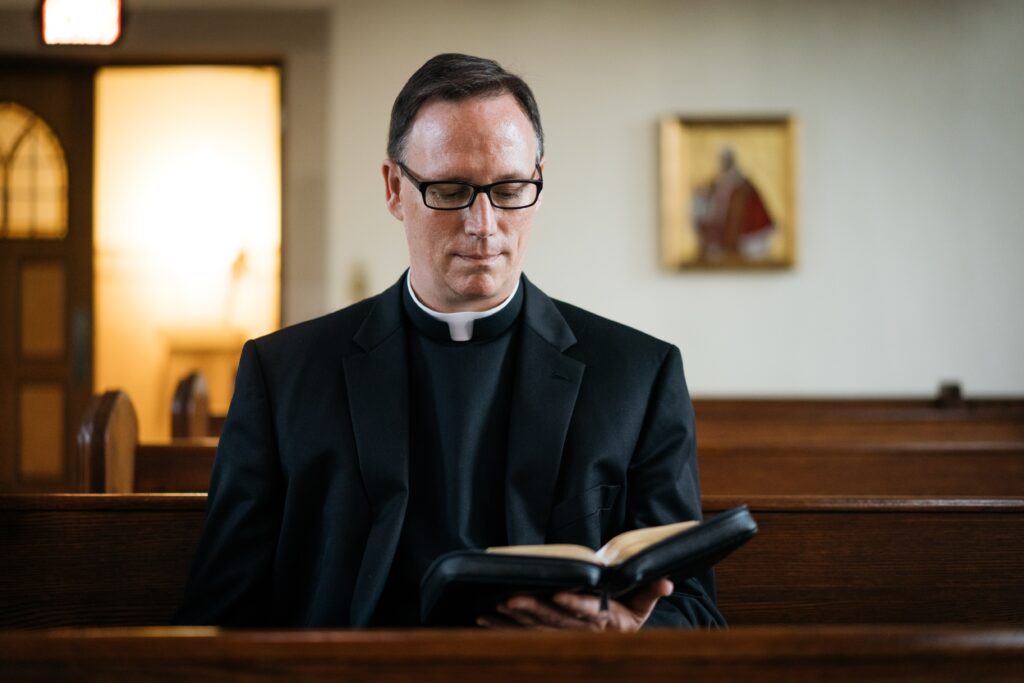 The request for the extension was made by the seminary's vice chancellor, Bishop Earl K. Fernandes of the Diocese of Columbus, in consultation with the apostolic nuncio to the United States and Josephinum chancellor Cardinal-elect Christophe Pierre, the board of trustees and Archbishop Naumann.
Why did Father Beseau agree?
"There was a sense from the Lord of a really strong call to stay here," said Father Beseau. "I think it was because we are in the process of doing some really great things, not just because of me. We have a great team. There is a benefit for stability as we move forward with the vision and mission of the Josephinum, and we're working to build on what we've already done."
And why three years?
"In my discernment with Archbishop Naumann, he didn't want to extend it beyond three because we'll have a transition in the archdiocese with a new archbishop," said Father Beseau, "and he didn't want to tie the new archbishop's hands if I were to stay much longer. Eight years of service is a sufficient amount of time for a rector."
Now in the fourth of his original five-year term, Father Beseau will continue to lead the Josephinum through June 2027. He was appointed rector/president in 2019.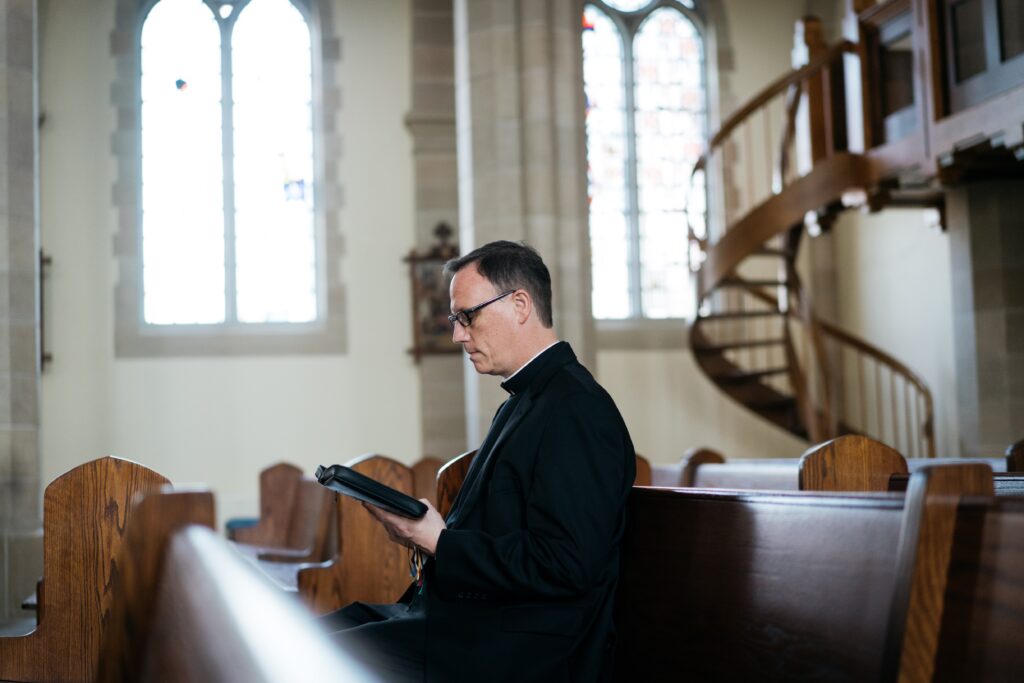 So far during his tenure, the Josephinum has incorporated the new Program of Priestly Formation, 6th Edition, from the U.S. Conference of Catholic Bishops; created a new mission statement and strategic/operational plan; revised the curriculum of the school of theology; and revised the curriculum in the college of liberal arts.
"I think we've created a very solid, healthy formation program for future priests," said Father Beseau. "And we've had a significant increase of seminarians over the last few years. . . . It has created great energy in the house."
During his second year, the Josephinum had 40 seminarians. This fall, they've accepted 28 new men, bringing enrollment to 72. He thinks 85 to 90 would be a good number, and the maximum the seminary would allow is 120.
"I think the trends are moving in the right direction," said Father Beseau.
The challenge is finding the resources to continue what they're doing — financial resources and the right priests to be on the formation team.
Although he will remain in Ohio, his heart will always be in Kansas, and he looks forward to returning.
"I'm a priest of the Archdiocese of Kansas City in Kansas," said Father Beseau. "I never imagined or intended that I'd be given an assignment outside of its boundaries.
"I'm looking forward to coming back, being closer to family and home, and closer to my brother priests of the presbyterate."
"And, of course," he admitted, "being closer to KC Joe's Bar-B-Que."
Carolyn A. Dinovo, director of communications at the Pontifical College Josephinum, contributed to this story.