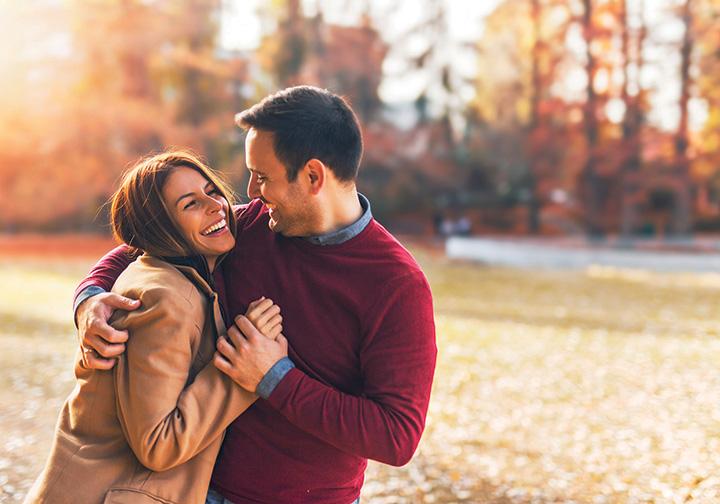 by Joe Bollig
joe.bollig@theleaven.org
KANSAS CITY, Kan. — This month, the groundwork will be laid at 10 archdiocesan parishes for an initiative to promote healthy marriages, strengthen families and increase the number of Mass-goers.
And in doing so, save the culture.
The Archdiocese of Kansas City in Kansas and the Virginia-based church consulting group Communio have launched a partnership to mobilize and equip parishioners with the tools to strengthen marriages and foster relationships.
Father Brian Schieber, pastor of St. Michael the Archangel Parish in Leawood, is excited that his parish is among the first 10. Other parishes might participate in the future.
Last February, he attended a presentation based on the book "Endgame: The Church's Strategic Move to Save Faith and Family in America," co-authored by Communio president and CEO J.P. De Gance and John Van Epp.
"The number one reason I want [Communio at my parish] is because if we want to save our culture, if we want to save the church, if we want to save our youth, we have to save marriage," said Father Schieber. "Marriage is the foundation of the family. And as St. John Paul II said, 'As the family goes, so goes the nation.'
"I read the book 'Endgame' by De Gance and Van Epp, and I think they laid it out very well — that the solution to saving the church and our youth is to save marriage."
Communio's approach was first used from 2016-18 in Jacksonville, Florida, and it lowered the divorce rate in that community by 24%. Since then, Communio's program has been used in 10 other states.
National trends paint a dark picture for marriage and, consequently, for the Catholic Church. The number of people getting married has declined sharply, and the rates of divorce and out-of-wedlock births have risen dramatically.
The health of a couple's marriage might be the greatest determining factor in whether their children — as young adults — go to church and express faith in Jesus, according to De Gance and Van Epp.
"There is much discussion about a vocation crisis in the church, and that often focuses on priestly and religious vocations," said Archbishop Joseph F. Naumann. "However, there is a much broader vocation crisis in the church that is often ignored.
"Many young adults are hesitant or even afraid to make any long-term commitment. For the first time in our nation's almost 250-year history, less than half of the adult population in our country is married."
These troubling trends have landed on our own doorstep.
"I see the archdiocese as a microcosm of the universal church," said Father Jaime Zarse, pastor of Sacred Heart in Sabetha, St. Augustine in Fidelity and St. James, Wetmore. His parishes are also participating in the Communio program.
"We are chasing everything except our marriages, our families and our faith. . . . The transmission of the faith is not happening the way God intends because the marriages at home are on fire."
For these reasons, Archbishop Naumann decided to bring Communio to the archdiocese.
In addition to working with the parishes, Communio is collaborating with the archdiocesan office of marriage and family life, and local apostolates Evermore in Love and the School of Love to implement parish plans.
"The process begins this summer," said Libby DuPont, consultant for the office of marriage and family life. "The first step is parishes will do surveys on a weekend about [parishioners'] own relationship health. Then, Communio will analyze the data for the people who live in the parish boundaries to get a complete picture of the relationship health of people in the community.
"With that information, then each participating parish is assigned a Communio consultant, who will meet with parish staff to make plans and set goals for the parish based on information they get from the survey."
The plan for each parish includes hosting a large, fun outreach event to welcome people into the parish, and then encourage them to take additional steps to smaller outreach events, said Brad DuPont, consultant for the office of marriage and family life.
The goal is to get every couple participating to do 8-10 hours of relationship-building activities per year. The outreach activities and offerings will vary parish to parish.
The rollout of the public elements of the Full-Circle Relationship Ministry model will begin in September and October.
Over the next three years, Communio will help participating parishes with its data-informed, Full-Circle Relationship Ministry model to run evangelization campaigns and ongoing ministries for parishioners and people in the surrounding community.
Tory Baucum, director of Benedictine College's Center for Family Life, will serve as a liaison and adviser to Communio and parish leadership teams.
"I'm thrilled that our archdiocese is partnering with Communio to support our parishes in beginning to solve this crisis in our region," said Archbishop Naumann. "The fruitfulness of the new evangelization is very much dependent upon the health of our marriages."
Sequence of the Full-Circle Relationship Ministry model
1. Communio conducts parish survey and community analysis.
2. Communio meets with the parish to discuss survey results and community analysis, and to help set two-year goals.
3. Communio helps the parish plan outreach events and continuing relationship programs.
4. Communio provides marketing help, and volunteer and staff training.
5. Communio provides ongoing coaching and support to parish staff as the two-year plan is implemented.