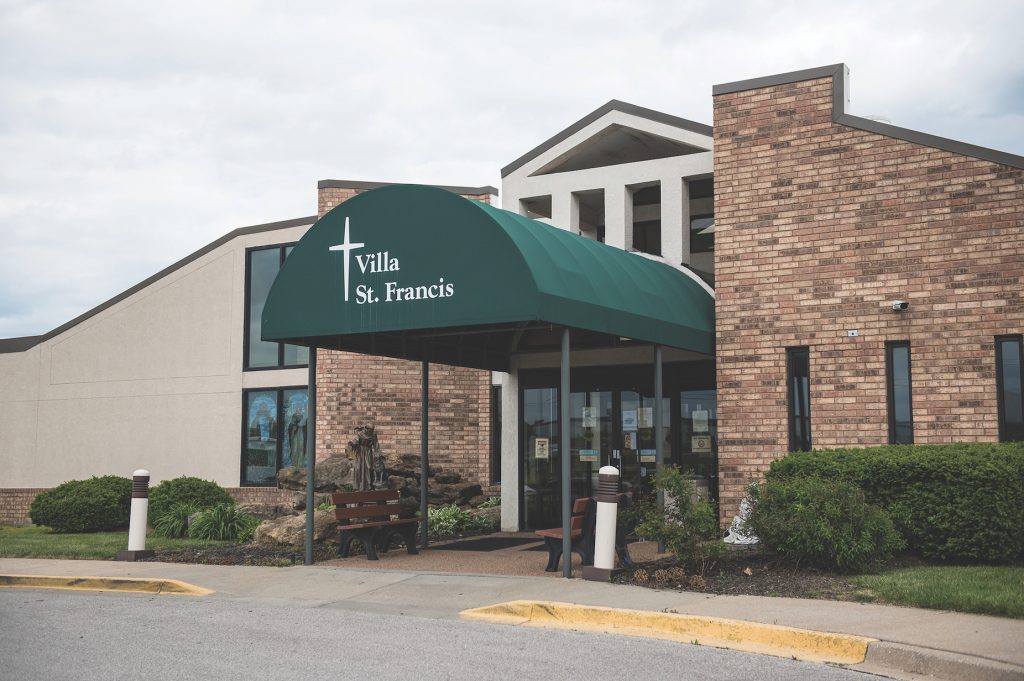 KANSAS CITY, Kan. — The Archdiocese of Kansas City in Kansas has announced that three major archdiocesan-sponsored healthcare ministries will soon undergo some organizational restructuring to provide closer collaboration, appreciate potential economies of scale and make them stronger in an increasingly competitive and ever-changing healthcare market.
A new corporation, entitled Northeast Kansas Catholic Healthcare Services, Inc., will be established to oversee the ministries of Catholic Community Hospice and Villa St. Francis Catholic Care Center of Olathe.
Previously, Catholic Community Hospice fell under the governance of Catholic Charities of Northeast Kansas and Villa St. Francis was governed independently. The oversight of all three archdiocesan healthcare ministries, including Santa Marta senior living community of Olathe, will be consolidated while each entity will still have their own corporate board of directors that manages the daily business and affairs of each ministry.
"Our existing healthcare ministries have separate governance [and] infrastructure, and share resources in only limited ways," said Archbishop Joseph F. Naumann. "At different times . . . leaders from each of the current healthcare ministries have suggested that the archdiocese explore ways to better appreciate closer collaboration and economies of scale."
"Furthermore, the present-day complexity of providing healthcare and the challenges of competitive healthcare markets raises questions about the best strategies for continuing to successfully offer church-sponsored healthcare services in the future," he continued.
In light of these issues, Archbishop Naumann established a healthcare task force in May 2019 to study existing archdiocesan-sponsored healthcare ministries, explore strategic options and make recommendations.
In the end, the task force presented five options to him, and Archbishop Naumann chose the partial business combination model.
"In this option, the ministries of Villa St. Francis and Catholic Community Hospice would combine under a common governance model, while Santa Marta would continue with its existing board," said Archbishop Naumann.
The NEKCHS will create a greater degree of coordination for planning and decision-making, said Jack Newman, chairman of the healthcare task force. The partial business combination model is the best fit.
"The benefits [of this model] are we take hospice and long-term care, which oftentimes are integrated or dependent upon one another, and bring those into the same corporate entity. We also establish greater communication with the [Santa Marta] retirement center, but the retirement center is a much more complex entity," said Newman.
"And yet, we can achieve most of the benefits we wanted to achieve [in] this partial business combination by bringing Catholic Community Hospice and Villa St. Francis together, and establishing a corporate structure that also has some oversight of Santa Marta, although Santa Marta continues to be a separate corporate entity," he added.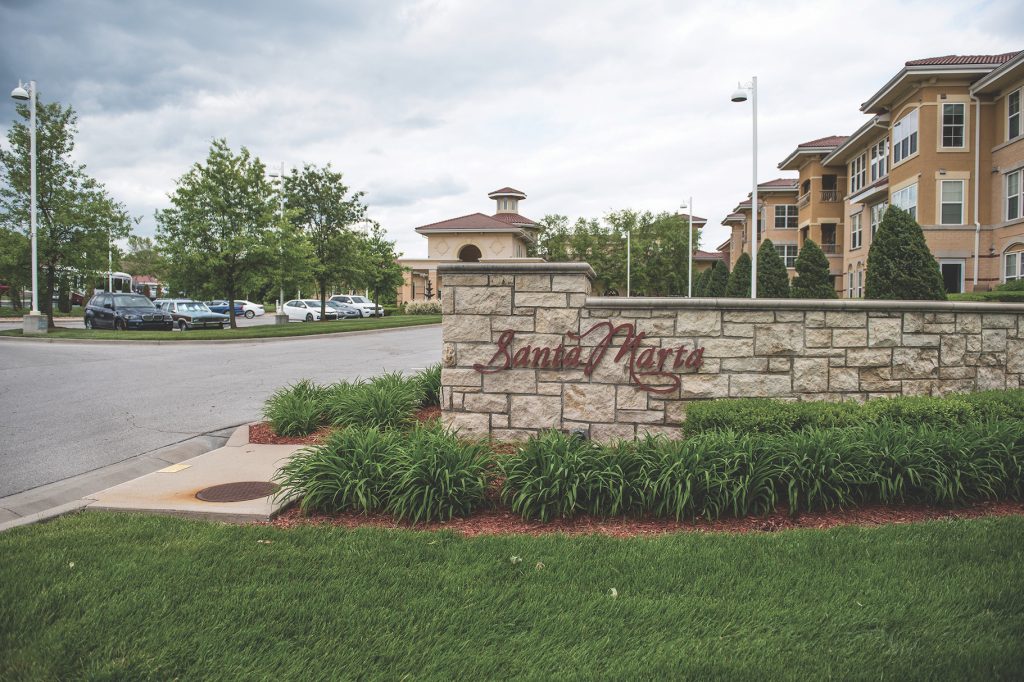 The establishment of the NEKCHS will help the three entities consolidate services, draw upon expertise, create efficiencies and manage risk, said Scott Heady, board chair of Villa St. Francis. Otherwise, the public and clients of the three formerly independently operated entities should not see any changes.
"Villa St. Francis will continue to operate as it always has," said Heady. "It will have its own organization that will report up to the new NEKCHS. It will effectively be a management company running Villa St. Francis. All the same people and that management company will also run Catholic Community Hospice."
Santa Marta will also run as it always has and will have common corporate members with the NEKCHS board. Otherwise, Santa Marta will have a limited role in the new NEKCHS, said Douglas Moorman, Santa Marta board member.
"The NEKCHS will initially govern Villa St. Francis and the operations of Catholic Community Hospice, both of which are healthcare focused entirely," said Moorman. "Santa Marta is a continuum of care retirement community, which does have a healthcare component with assisted living, memory support and skilled nursing provided on-site.
"Independent senior living at Santa Marta currently has close to 200 residents and this is what differentiates Santa Marta from Catholic Community Hospice and Villa St. Francis. Having a new healthcare professional in a board capacity to consult with the Santa Marta board will prove to be most beneficial."
The corporate members of NEKCHS will consist of the archbishop, the vicar general for administration and/or the chancellor, the archdiocesan chief financial officer and a healthcare professional appointed by the archbishop.
Catholic Community Hospice will no longer be a part of Catholic Charities of Northeast Kansas under this plan, said Lauren Solidum, president and CEO of Catholic Charities of Northeast Kansas.
"From a Catholic Community Hospice and Villa St. Francis perspective, this partial business combination allows those two [ministries] to work more in tandem," said Solidum. "It makes great sense and is prudent that someone who receives assisted living or nursing home care would have the option . . . to also have Catholic hospice service at their fingertips."
This is a win-win for the complementary entities. The model allows Catholic Community Hospice to be supported by healthcare experts and allows Catholic Charities to focus on ministries addressing poverty, said Solidum.
The creation of NEKCHS will also help archdiocesan-sponsored healthcare entities respond to future needs as they arise, said Father Gary Pennings, archdiocesan vicar general.
"We believe there is a value in having the Catholic Church involved in healthcare,," said Father Pennings, "because the church and the teachings of Jesus bring value to that ministry.
"And so, by consolidating the existing services, we create a better environment where down the road, if we want to expand or identify new areas of healthcare ministry the church needs or wants to be involved in, [we can do that]."
It's much too early, however, to talk about expansion or new services because the new corporation has barely started and there are too many unknowns, said Father Pennings. Further changes may come as the new governance makes decisions regarding the three entities that are under common ownership.