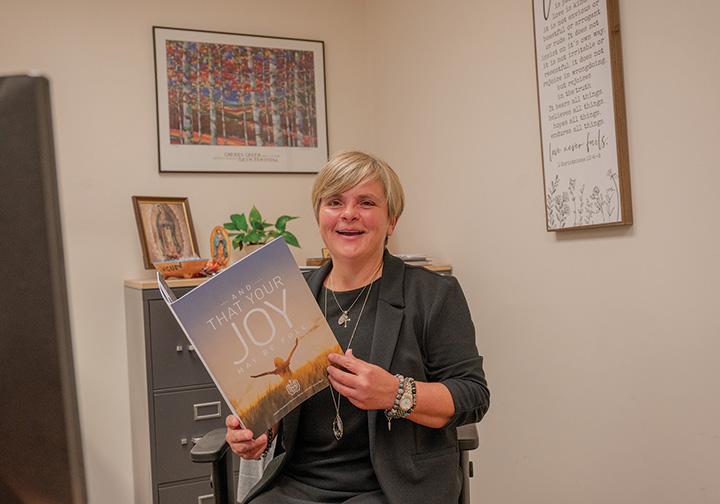 by Joe Bollig
joe.bollig@theleaven.org
KANSAS CITY, Kan. — The dollars are important, but they're merely a means to an end.
The real job of Jane Schmitt, the new director of development for the Catholic Foundation of Northeast Kansas, is building relationships — and, through them, furthering the missions of the institutions and ministries of the church in the Archdiocese of Kansas City in Kansas.
Schmitt was appointed director of development for CFNEK on Aug. 1. Previously, she was marketing coordinator there.
"The primary duties for Jane in her new role are to build relationships with our existing fund holders — which are our parishes, schools and ministries — and seek out new donors for the funds of the CFNEK," said Bill Maloney, executive director of the CFNEK.
"Also, her role will be to build relationships with our parishes, schools and ministries that do not currently have funds with the CFNEK," he added.
Schmitt is the first director of development for CFNEK.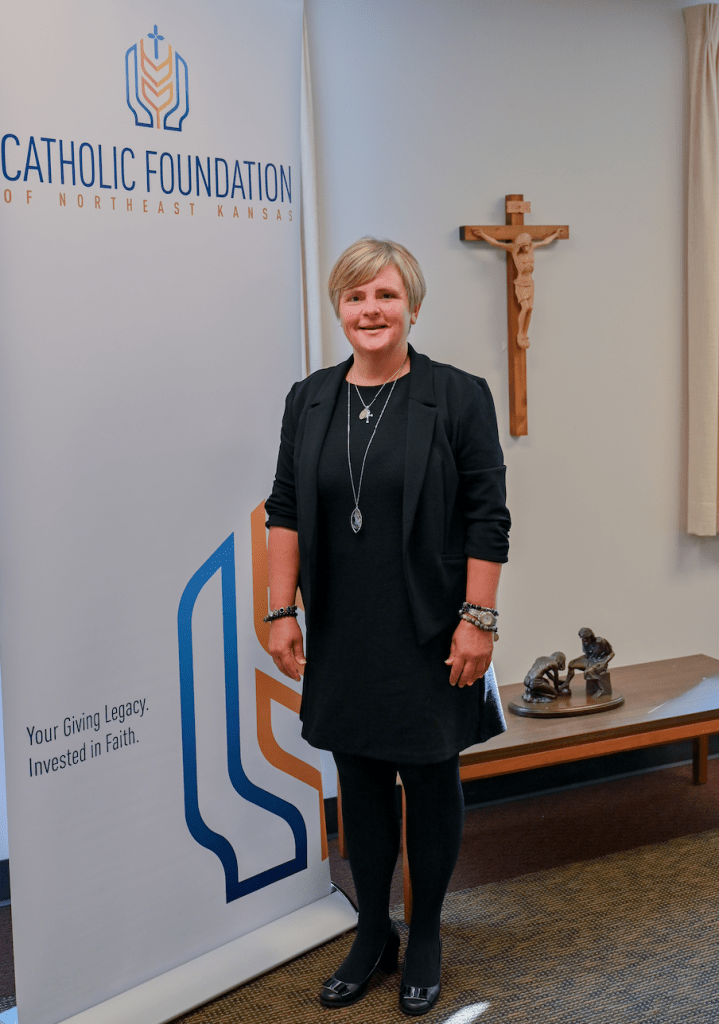 "The foundation board thought it was important that we add staff that could go out and work with our institutions as well as individual donors to help them gather additional resources," said Maloney. "We have a vision to grow the assets of the foundation . . . over the next several years."
Schmitt is a lifelong member of Sacred Heart-St. Casimir Parish in Leavenworth. She is on the parish council, co-chair of the hospitality committee and leads the prayer card ministry. She is also a lector, usher and greeter.
She and her husband Rob have two adult children. While their son and daughter attended Xavier Catholic School, she was on the board of trustees of Leavenworth Catholic Schools.
The Schmitts owned and operated two restaurants in Leavenworth for 22 years, one of them being Mama Mia's Italian Restaurant.
Schmitt is a 1988 graduate of Immaculata High School, Leavenworth, and graduated in 1992 with a bachelor of science degree in leader studies from Kansas State University in Manhattan.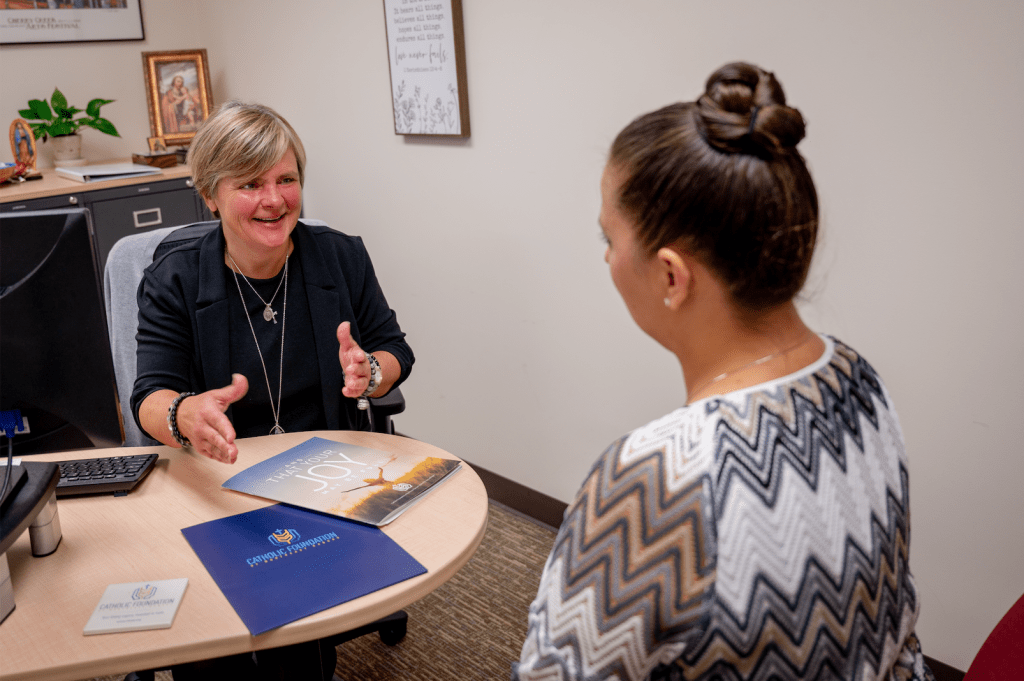 In 2018, she was hired by the archdiocesan office of stewardship and development to be a field director for the One Faith, One Family, One Future . . . in Christ archdiocesan capital campaign. When that ended, she came to CFNEK in January 2020.
"One of my goals is to joyfully serve the donors well in their philanthropy," she said. "I'm eager to dive into this position. I'm hopeful once we have the marketing coordinator hired, I'll be able to invest more time in this new role, and hopefully make a great impact in growing awareness and the funds at CFNEK."
Maloney said Schmitt will be an asset to CFNEK thanks to her talents, skills, experience and knowledge.
"Prior to her joining the CFNEK, she worked with many of our parishes during the capital campaign," he said. "She got to know many people . . . so she brings to us a strong knowledge of the archdiocese.
"Jane's a people person. She's great at building relationships," he continued. "So, we look forward to Jane continuing to build relationships and, with her passion for the mission of the church in northeast Kansas, she's the right person for the job."