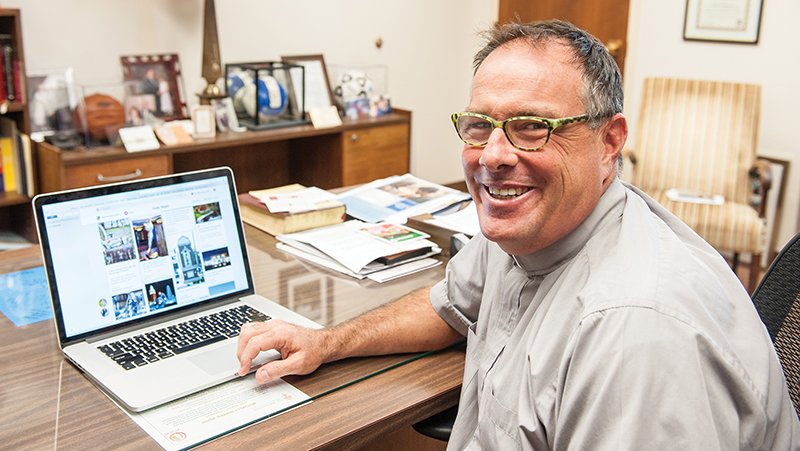 by Deacon Dana Nearmyer
Why do we offer summer camps and retreats for families and young people?
We offer summer camps and retreats so we can deeply hear and connect with God.
It is not just about horseback riding, waterslides, rock climbing, and building powerful — often lifelong — friendships. It is not just about the deeply impactful times of prayer at Mass and eucharistic adoration.
It is about waking up to the reality that God is present and attentive to us each moment of our lives. It is about diving into the wonder and beauty of seeing the world through God's perspective.
Camp is about hearing the laughter of friends, seeing shimmering yellow leaves, splashing in water like a million sapphires in the sun and knowing the gentle presence of God saying, "I am always with you."
The earlier we know that God is with us, the sooner our hearts can experience what Scripture calls "the peace that surpasses all understanding."
This world is full of adventures and awe, but this is not heaven. Along with the wonderful experiences of life are the trying and painful experiences. And walking with God through the highs and lows of each day gives us peace, knowing that through thick and thin, we are beloved by Jesus.
We are all his beloved children, but we often dismiss, reject and rush by Our Lord Jesus and his encompassing love. Camp Tekakwitha provides a gorgeous setting to slow down and experience God in first generation encounter.
Not just hearing God about God, but experiencing God moment by moment in laughter, leaves, stories, campfires, lightning bugs and engaging in prayer that opens the doors to our hearts and minds.
Psalm 91 is a favorite Scripture passage of many camp staff members. We pray this as part of the Liturgy of the Hours, This segment shows us that God is close — protecting and seeking us:
"You who dwell in the shelter of the Most High, who abide in the shade of the Almighty, Say to the Lord, 'My refuge and fortress, my God in whom I trust!'
He will rescue you from the fowler's snare, from the destroying plague, He will shelter you with his pinions, and under his wings you may take refuge; his faithfulness is a protecting shield. You shall not fear the terror of the night nor the arrow that flies by day."
There are many reasons why Camp Tekakwitha for more than 20 years is an important chapter in the story of thousands of lives. Come write your chapter; we invite you to come on a remarkable adventure at Camp Tekakwitha. Scholarships are available. You can sign up on the website here.