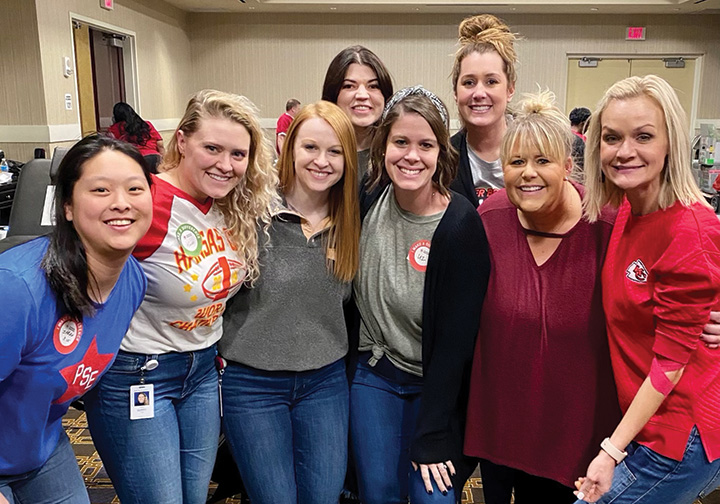 by Moira Cullings
moira.cullings@theleaven.org
OVERLAND PARK — While Katie Reynolds Scott was fighting for her life, she was fulfilling a purpose she never lost sight of: helping others.
"The fact that she was thinking about how she could help other people when she was near the end of her life shows what kind of person she was," said Liz Phillips, Katie's sister.
Katie, a graduate of Bishop Miege High School in Roeland Park and Benedictine College in Atchison, passed away in 2018 at the age of 29.
She lost her life to a months-long battle with Ewing sarcoma, a rare form of bone cancer.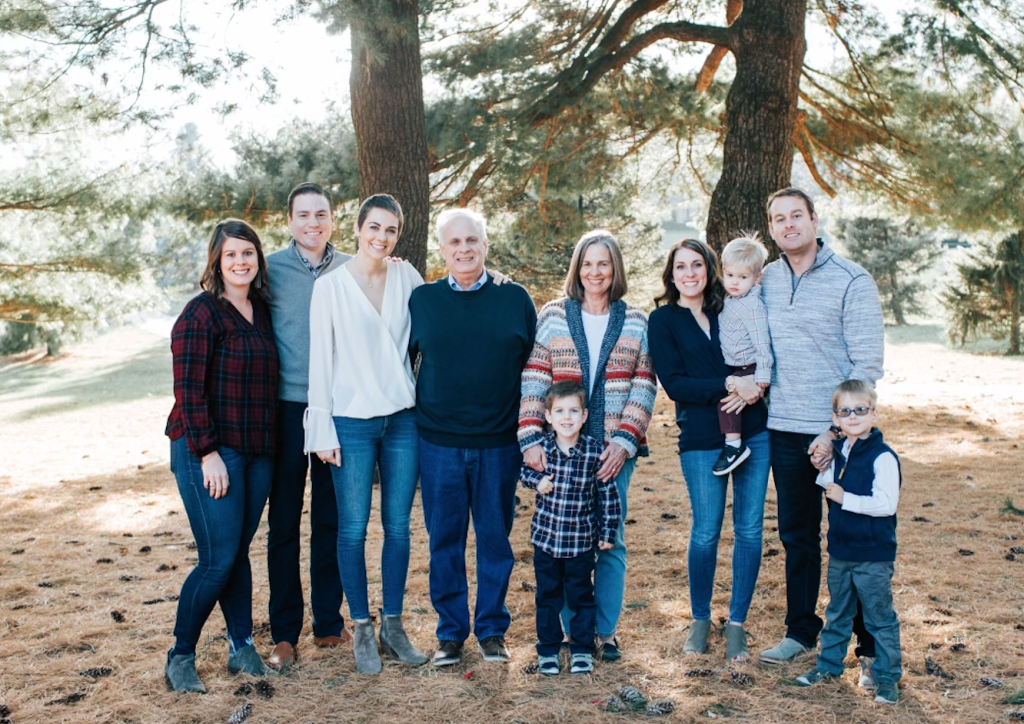 Before she died, Katie was busy coming up with a plan to start a local blood drive, knowing personally how critical blood transfusions were for her own battle.
"It gave her life," said Ryan Scott, Katie's husband.
"Immediately after [the transfusions], you'd see energy levels through the roof compared to where they were," he continued. "It was pretty amazing."
Phillips also witnessed the impact of the transfusions, which helped Katie continue her cancer treatment.
"The day after she had her blood transfusion, she was like a different person," said Phillips. "She had so much energy and was able to enjoy life more."
The annual blood drive inspired by Katie, to be held Feb. 4 at the Sheraton Hotel in Overland Park, is the largest Red Cross blood drive in the Kansas City area.
Drives this year in her honor are also being held in Omaha, Nebraska; St. Louis; and Phoenix.
Since it started, blood collected from Katie's drive has impacted 2,997 lives.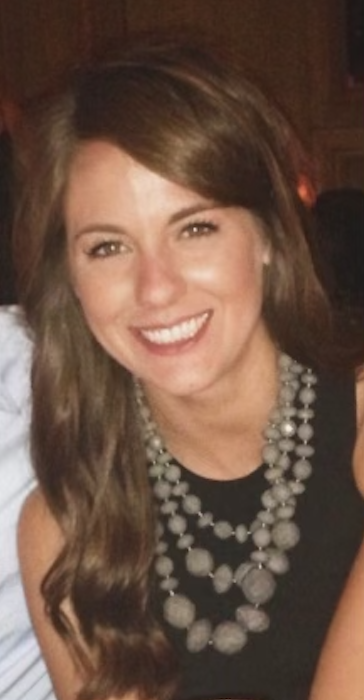 Held near the anniversary of her death, this year's comes at a critical time, with the Red Cross declaring a national blood crisis on Jan. 11.
"It's kind of like a cry for help," said Scott, who serves on the board of the American Red Cross. "Doctors have to make potentially unfair decisions because they don't have the resources to be able to treat patients."
Scott said Katie's drive wouldn't be possible without the help of Renaissance Financial, where Katie worked.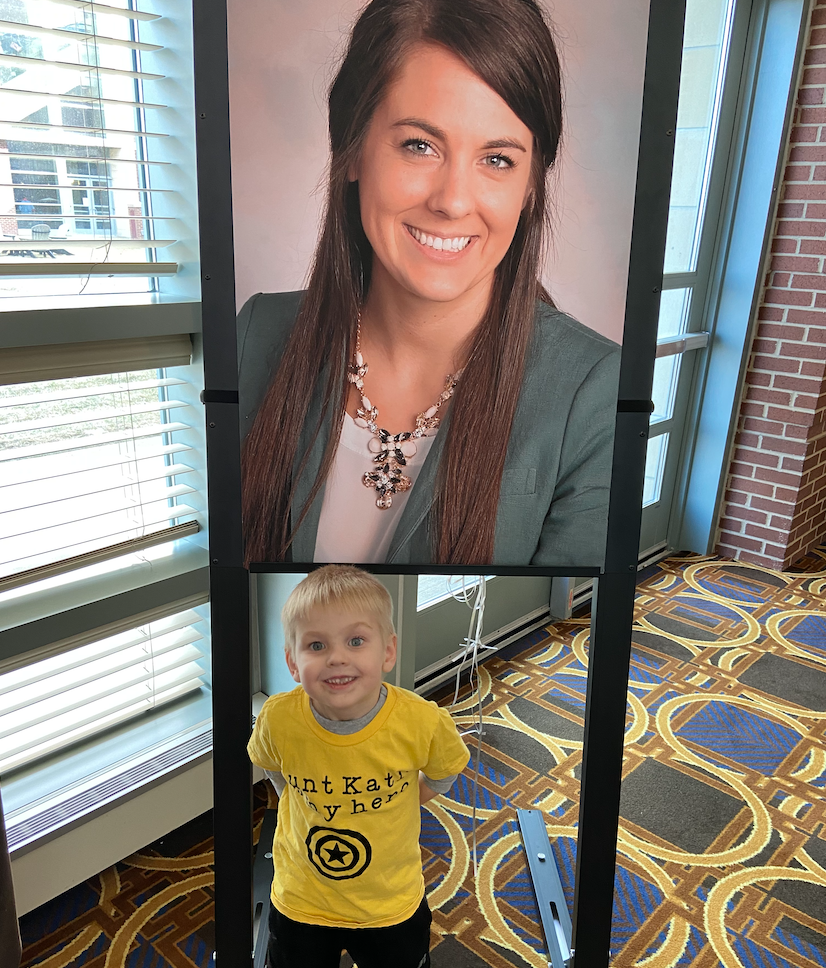 The amount of support he and Katie's family have received from the company, as well as the community, has been moving.
"It is a very difficult time for our family," said Phillips, "but the blood drive every year gives us the opportunity to celebrate her life again."
"And it's amazing to see every single person who shows up at that drive," she continued. "Katie had an impact on their lives — whether they knew her or didn't.
"They hear her story and they're there to donate blood. It's so awesome that we can see her living on through all of these people, [who are] taking the time to donate to help keep her memory alive."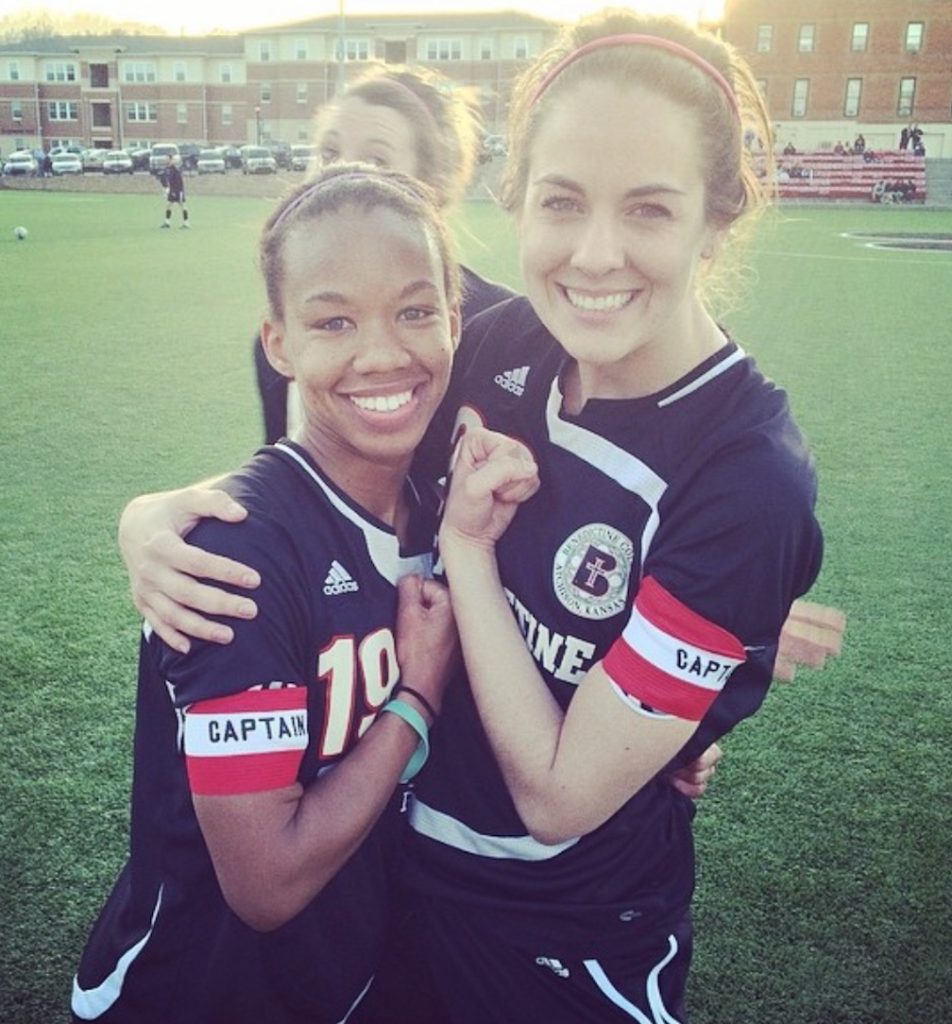 Katie would surely be smiling down on those who give blood in her honor.
Although she played a key part in planning the first drive in 2018, she passed away the day before it took place.
"She was very excited for the amount of people we got for the very first blood drive," said Phillips. "She really loved trying to get as many people [as possible] to participate."
Katie's family and friends recently took their efforts a step further, purchasing two Red Cross emergency blood vehicles displaying Katie's name.
The vans will travel around the Midwest to transport blood from drives to a testing center in St. Louis.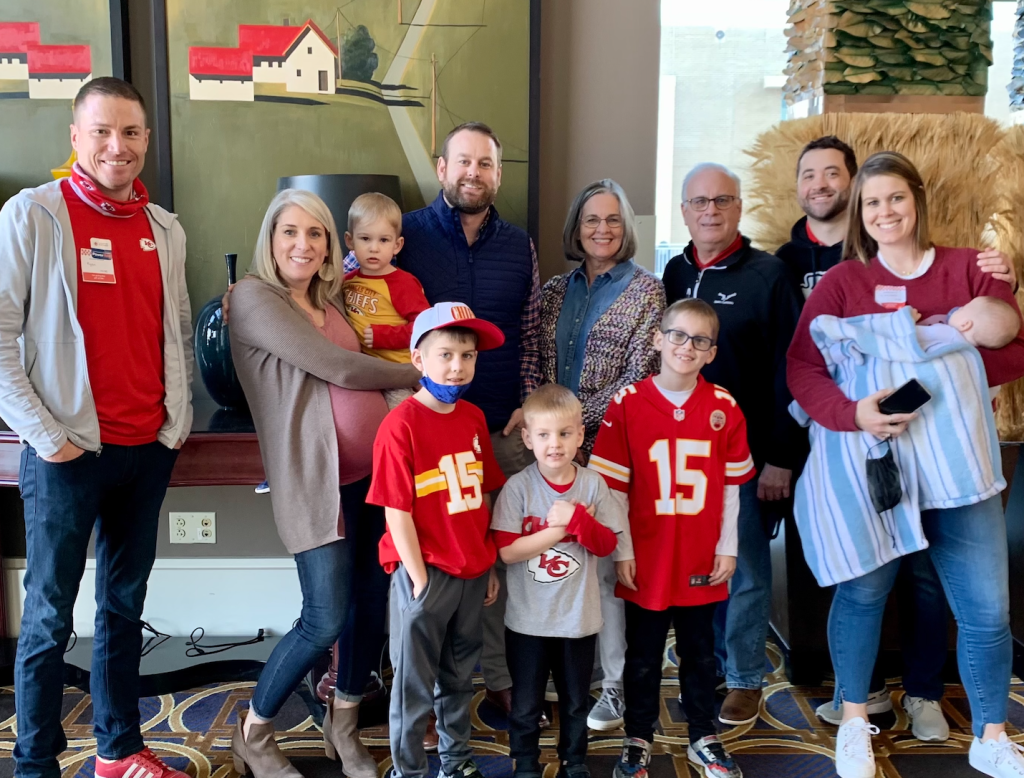 Phillips is grateful for the chance to keep her sister's legacy alive through a cause that was near to her heart.
"I think it's a simple and realistic way to help other people," she said. "All of us have somebody in our lives we've known who's battled cancer.
"And a lot of times, people don't know how to help. One thing is to go donate blood, because cancer patients will always need that."
Scott hopes donors will understand the gravity of their gift.
"Whether it's someone that needs blood from a pregnancy [complication], a trauma situation or cancer, people need blood," he said. "There's no discrimination.
"Your donation will save a life."
Katie Scott inspired blood drive
Feb. 4
Sheraton Hotel
6100 College Blvd., Overland Park 66211
Donate blood
If you're interested in participating in the Katie Scott inspired blood drive, visit the website at: redcrossblood.org/give.html/find-drive.
Use the sponsor code "katiescott," then click "See Times" and choose one that works best for you.