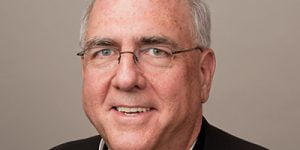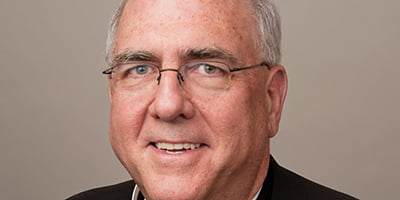 by Archbishop Joseph F. Naumann
Today is the feast of Our Lady of Fatima, commemorating the apparitions to the three young Portuguese children. It also marks the 30th anniversary of the assassination attempt on Pope John Paul II.
More than a million people in Rome, participating in the beatification ceremonies of Blessed John Paul II, provided just another powerful testimony of the enormous impact of the ministry of our late Holy Father. What a tragedy had the assassination attempt succeeded in cutting short the papacy of John Paul II! How different might the world and the church be?
John Paul II had lost 75 percent of his blood from the bullet wounds when he arrived at the hospital. Doctors worked feverishly for five hours to preserve his life. When Blessed John Paul visited his assailant in prison, his would-be assassin, Mehmet Ali Agca, marveled at the fact the pope was alive. From every human calculation, his assassin thought that the pope should have been dead.
Pope John Paul's motto, "Totus Tuus," was taken from a prayer found in the devotional writings of St. Louis de Montfort. It expressed Blessed John Paul's desire to give himself, through Mary, totally to her Son, Jesus. The full text of the prayer of St. Louis de Montfort reads: "I am all yours, and all that I have is yours."
In his book, "Crossing the Threshold of Hope," Pope John Paul II explained the background and meaning of his motto: "Totus Tuus. This phrase is not only an expression of piety, or simply an expression of devotion. It is more. During the Second World War, while I was employed as a factory worker, I came to be attracted to Marian devotion. At first, it had seemed to me that I should distance myself a bit from the Marian devotion of my childhood, in order to focus more on Christ. Thanks to St. Louis of Montfort, I came to understand that true devotion to the Mother of God is actually Christocentric; indeed, it is very profoundly rooted in the mystery of the Blessed Trinity, and the mysteries of the Incarnation and Redemption."
Pope John Paul II was convinced that Mary was instrumental in saving him from death in 1981. He did not think it coincidental that the assassination attempt occurred on the feast of Our Lady of Fatima. A year after being shot in St. Peter's Square, Pope John Paul traveled to Fatima to give Mary thanks for sparing his life. He placed one of the bullets removed from his wounded body into the crown that adorns the image of Our Lady of Fatima.
May is a month of special devotion to Mary. It is a time to draw near to Mary so that she can draw us nearer to her Son. I urge all of us to pray the rosary frequently during this month. In particular, I encourage families to pray the rosary together. The praying of the family rosary has a particular power to unite and strengthen families.
What a gift to give your children — friendship with Mary! The best way to help your children develop a love for Mary is to model it for them. Mary will always lead us to Jesus. She will ask us, as she requested of the stewards at the wedding feast of Cana: "Do whatever He tells you."