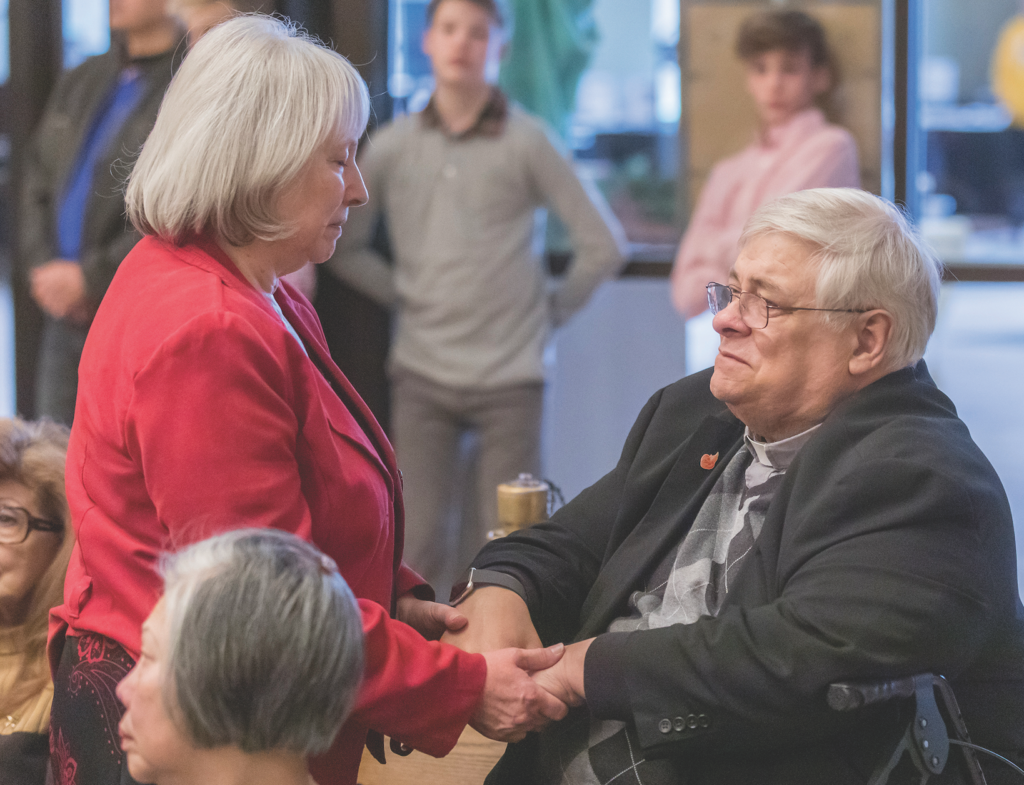 by Joe Bollig
joe.bollig@theleaven.org
KANSAS CITY, Kan. — The life of Deacon Clyde Anthony "Tony" Zimmerman could be summed up in just five words: joy, love, passion, zeal and faith.
These words describe his marriage, family life, leadership of the archdiocesan office of marriage and family life, ministry as a permanent deacon and life as a Catholic.
Deacon Zimmerman, 71, died on Feb. 18 at North Kansas City Hospital in Kansas City, Missouri. He and his wife Barbara were married for 51 years, he served as a permanent deacon for more than 16 years, and he led the archdiocesan family life office for 12 years.
His funeral was on Feb. 27 at his home parish of St. Therese in Parkville, Missouri. Burial was at Resurrection Cemetery in Kansas City, Missouri.
He is survived by his wife, 6 children, 11 grandchildren and seven siblings.
Call him 'Tony'
Because he was a friendly "people person," most people simply called him "Deacon Tony." He had a successful sales career in his family's business for 20 years when he discerned a calling to become a permanent deacon for the Diocese of Kansas City-St. Joseph and was ordained on May 27, 2006.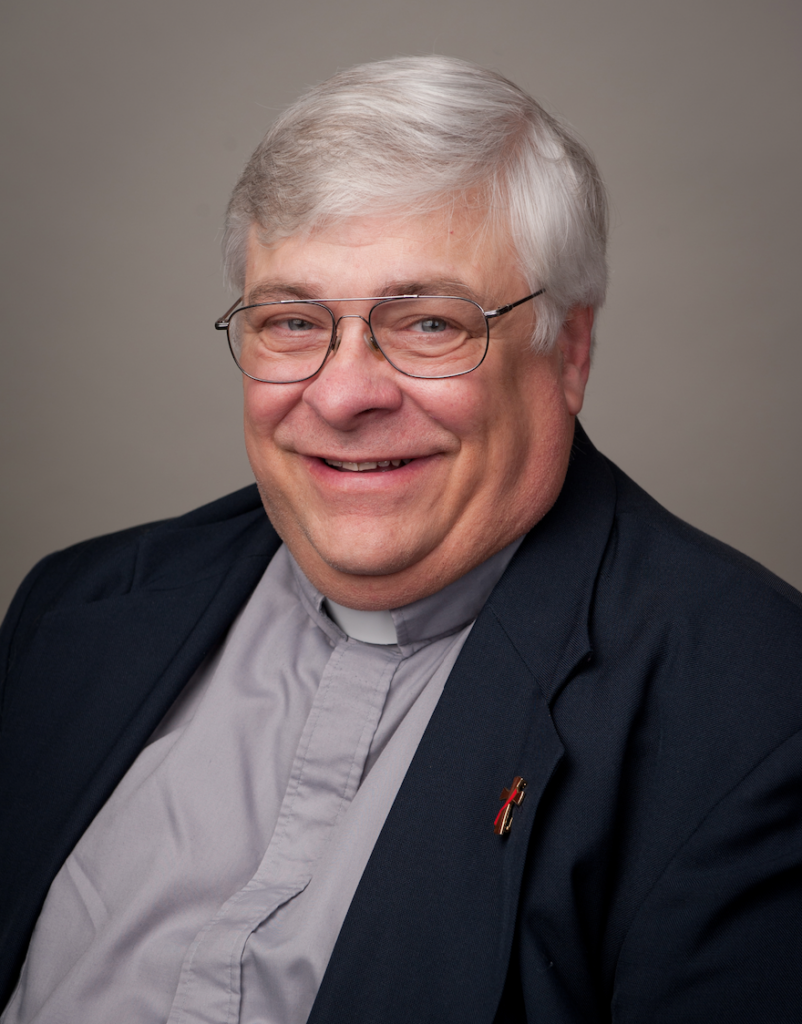 He and Barbara were deeply involved in the Worldwide Marriage Encounter from their first weekend on Feb. 20, 1981, until his death. This led to his appointment as lead consultant for the Archdiocese of Kansas City in Kansas office of marriage and family life in 2011. He retired on Feb. 13, mere days before his death.
Husband and wife Brad and Libby DuPont joined the office of marriage and family life in September 2011, a few months after Deacon Tony. Brad succeeded Deacon Tony, being appointed lead consultant on Feb. 19. Libby remains a consultant.
"When I think of Deacon Tony," said Brad, "the first thing that comes to mind is that he was a man of incredible joy and deep faith.
"He brought a ton of wisdom from his pastoral experience of working with many couples over the years and his involvement with Worldwide Marriage Encounter.
"He had incredible zeal for the sacrament of matrimony, believing in its power to transform culture through marriage."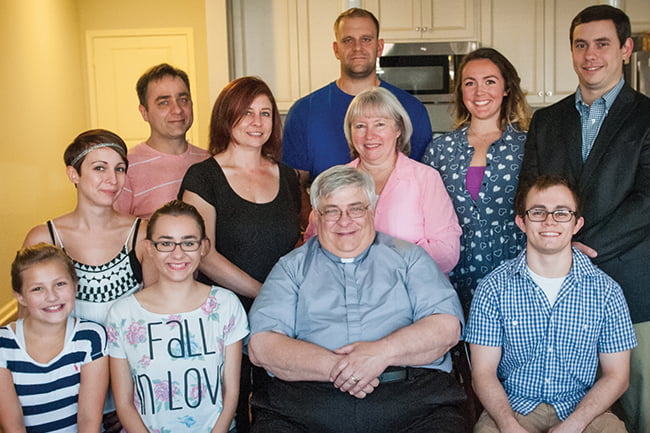 Libby said Deacon Tony and Barbara were an outstanding example to other couples.
"He loved marriage and he loved his marriage," said Libby. "You'd see him with Barbara and talk about Barbara, [and see] that there was nothing about his own desire for other couples that he wasn't striving for in his own marriage."
"Nobody had more zeal for the sacrament of matrimony and marriage enrichment than Deacon Tony," agreed Brad.
And the deacon was a witness to him about what a husband should be. He was impressed by Deacon Tony's devotion to St. Joseph.
And the man definitely had a sense of humor.
One year, Brad and Libby gave him a daily tear-off calendar of dad jokes. For a year, office secretary Mary Ann Kierl would daily have to endure a new, lame dad joke from Deacon Tony.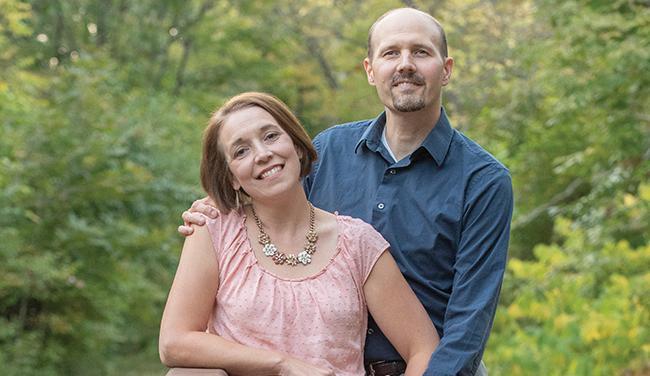 During Deacon Tony's tenure, the office of marriage and family life sponsored many marriage enrichment events, such as the annual 50th wedding anniversary Masses celebrated by Archbishop Joseph F. Naumann.
Under his leadership, the ministry established mentor-based marriage preparation, improved natural family planning education for engaged couples, increased awareness of World Marriage Day, created a list of Catholic counselors and made strides in promoting marriage enrichment throughout the archdiocese through such programs as the Joyful Marriage Project.
One of the three key initiatives of Archbishop Naumann's mutually shared vision for the archdiocese was: "Strengthen the Vocation of Marriage and Family Life."
"[Deacon Tony] had such respect for Archbishop Naumann and was really dedicated to implementing his goals," said Brad. "He was of the same mindset, and a real leader in implementing the archbishop's goals of strengthening marriage and family life."
Changes in the ministry
Deacon Tony's retirement and death, and Brad's appointment to succeed him as lead consultant, will inevitably bring changes to the office of marriage and family life.
In terms of personnel, two new persons will join the office. One will be a new administrative assistant, yet to be hired.
The second is a new consultant, Sister Monica Arguello, of the Servants of the Pierced Hearts of Jesus and Mary (SCTJM). She assumed her position on Feb. 28. Previously, Sister Monica was director of religious education for St. John Bosco Parish in Miami. She will live at St. Michael the Archangel Parish in Leawood with two other Sisters of her order.
"She is fluent in Spanish and will help [our office] establish a more substantive outreach to the Spanish-speaking community of the archdiocese," said Libby.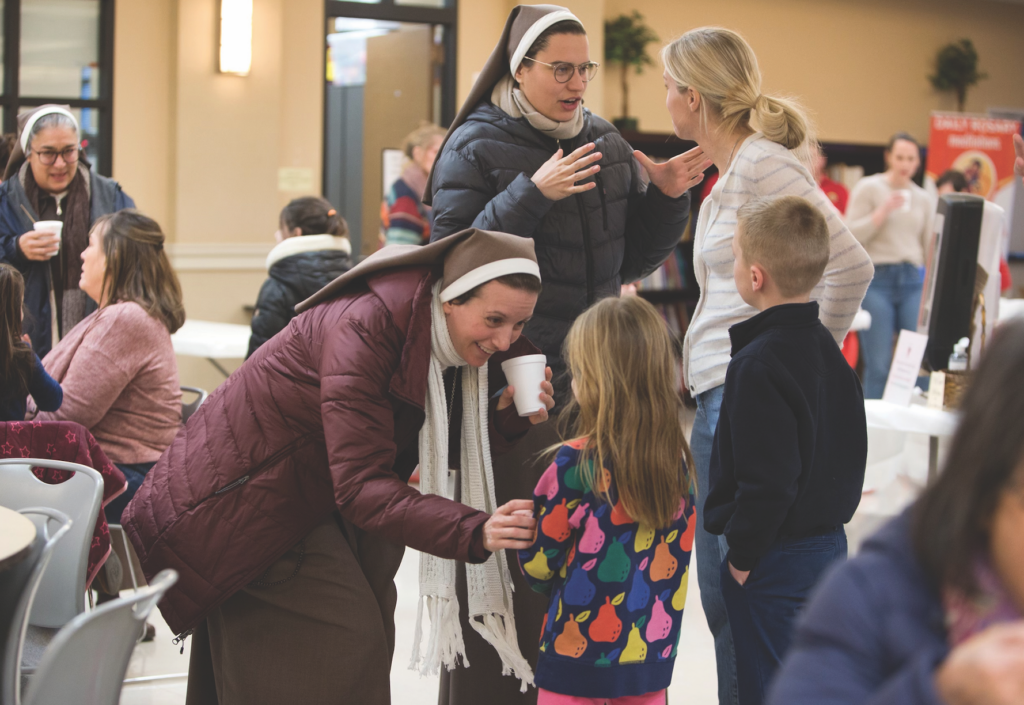 It's too early to say if there will be any major programing changes in the ministry, said Brad.
"Archbishop Naumann's visioning goals are a main driving factor," he said. "We'll increase the partnership the archdiocese has with Communio. Our office is heavily involved in that partnership and developing marriage ministry at the parish level as well."
"We want marriage enrichment to be part of the life of the parish," said Libby, "just like every parish has a youth minister or someone who runs the religious education program. Those are most effective because they're parish-based.
"We're in this new phase of taking the marriage enrichment that has been available and helping to equip parishes to develop that [locally]."