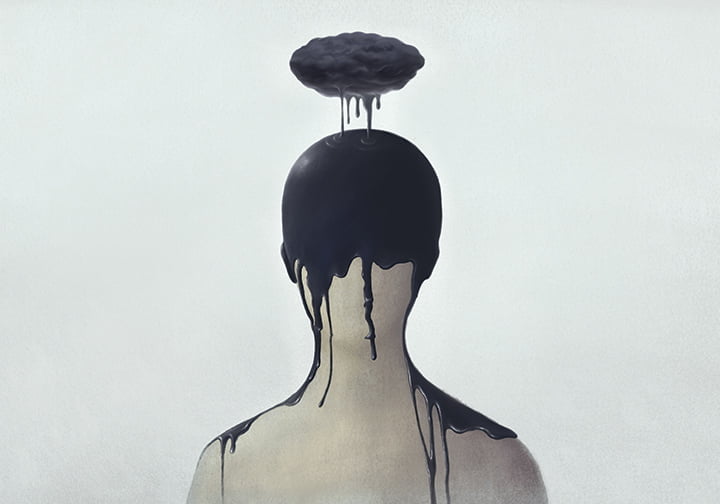 by Moira Cullings
moira.cullings@theleaven.org
One out of every three Americans reported in a recent study experiencing feelings of anxiety or depression, according to a survey conducted by the National Center for Health Statistics and the Census Bureau.
It seems like a startling statistic, but it's not surprising, said Dr. Eric Gaughan, a Catholic psychologist in Overland Park.
2020, the year of the COVID-19 pandemic, has brought with it mental, physical and spiritual battles many have never fought before.
The Leaven spoke with Gaughan about the mental health issues the pandemic has created and how people can help themselves and each other through this difficult time.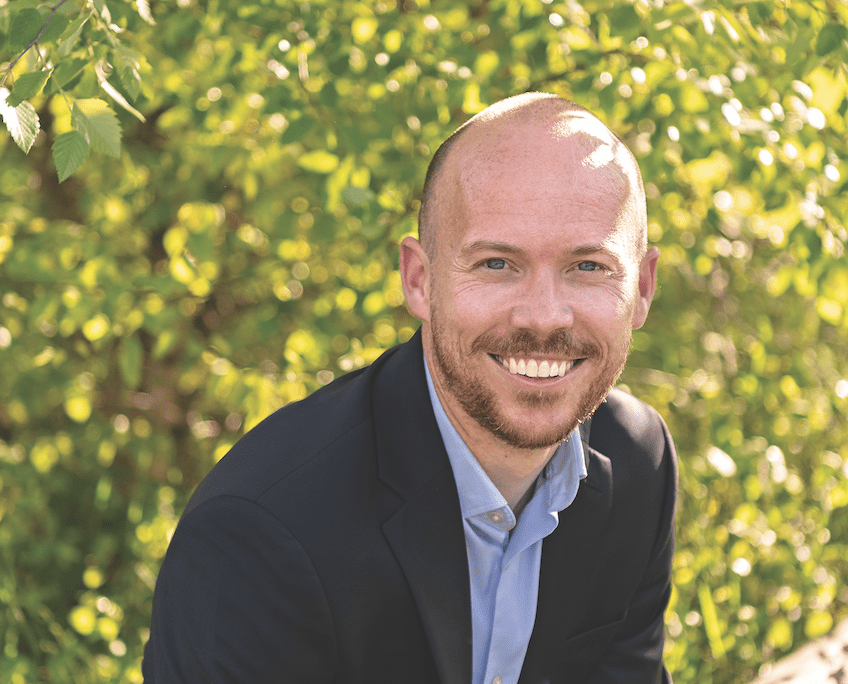 Q. Can you explain why one-third of Americans might be experiencing anxiety or depression, and whether it's surprising or predictable based on the pandemic?
A. It would be several factors. The stress of what's happening — the possibility of acquiring the illness [and] the possibility of loved ones acquiring the illness — that's the main stressor.
The disruption in people's daily lives right now with how we're handling the pandemic and having to be distanced and change all these normal parts of our lives [is another] — it really breaks up those normal routines that we rely and depend on and thrive with.
Then, of course, there's the isolation involved with that and the overarching uncertainty of this whole pandemic. It's tough to deal with that uncertainty, and it's very hard to deal with that when it just keeps going. We don't know when it will let up. We don't know exactly what life will look like two months from now or five months from now. That uncertainty itself is a major stressor.
All those things can really drive these emotional reactions, especially the anxiety and the depression.
Q. Which do you think would be particularly vulnerable populations when it comes to anxiety and depression?
A. First and foremost is anybody who has a history of anxiety or depression. Those people are going to be more likely to experience those things no matter what, but especially if we have a significant stressor like this.
And then I think more broadly, the more that people are cut off from their normal resources to cope, the more their risk is of being vulnerable to experiencing anxiety and depression.
Anyone can be affected by anxiety and depression. Once the demands on them are greater than their resources, that's when anxiety and depression are most likely to kick in.
Q. A lot of people are now working from home. Does that contribute to our vulnerability to mental health challenges?
A. It does in a few different ways. One is obviously not being around people in the same way that we're accustomed to. So, [we're] not getting that contact, which has both a component of helping us in our work, but also that component of seeing friendly faces that we know, which is another element of work that most people find enjoyable.
Then, I think working from home puts us now in this very unstructured routine where we are in charge of developing a structure, which is hard to do, and it's even harder if you've got kids at home or you've got other people working from home. It's very different from what a normal workday would be.
When that structured routine isn't there and people are struggling to create that routine and figure out what it looks like for them, that does make it more challenging.
Q. With cold and flu season fast approaching and the weather getting colder, what can individuals do to take care of themselves mentally in the coming months?
A. Getting outside in all this is really important. Especially in the spring, it seemed that in every neighborhood, people were out walking and seeing people you've never seen before. That's a way for people to physically be active, but also to socially engage with others in a safe way, which helps to regulate our emotions and get us in a better head space.
It will be tougher when the weather changes and that becomes harder to do. The [goal with] all this is figuring out how you personally can adapt to it. That may be figuring out some kind of routine at home that involves getting some exercise or getting contact with other people that's different than what you're doing now. We need to be connected to other people. That's a part of what fulfills us.
Q. Many people feel burnt out, on edge and are either sleeping more or sleeping badly these days. Are these signs of anxiety and depression, and what are some other signs people should look for?
A. Those are often common signs. With depression, people often think of sadness and feeling down, which certainly are major symptoms of depression. But just as commonly, people often feel a "blah" feeling — a disinterested, disengaged feeling — like they really don't experience much interest in things. They don't experience much pleasure when they do things.
Feeling on edge, feeling burnt out, irritable, sad, down, discouraged or disinterested — all those things can be different signs of anxiety and depression creeping in.
Q. How does someone know it's time to seek more help than self-care?
A. Part of it is, first, to recognize that it's normal to have these feelings during this kind of stressor. We use the term normalize, which is to understand it's OK to feel anxious right now; it's OK to feel down right now.
On the other hand, oftentimes if it gets to the point where someone feels this is slipping out of their control — like they can't turn it around, or they're really distressed by the way they're feeling, or it's starting to significantly disrupt their life, those are important signs that it's probably time to reach out and get help and move beyond trying to do it on your own.
Q. When someone decides to seek help, how should they go about it? How would someone find a therapist?
A. In the archdiocese, we're very fortunate to have this list of Catholic therapists, which is a great starting block for somebody who's looking for a therapist who has that Catholic faith and worldview.
That means different things to different people. Some people want the faith as part of the actual treatment. Some people just want to know that their therapist understands them and is coming from that same understanding of the human person.
Read through a little bit about each of the people on [the archdiocesan website]. Fit is one of the most important elements of that relationship with a therapist. You can get a little of that information from reading about people.
And then just reaching out and calling them and hearing what they have to say and how they would approach your situation when you talk about it with them [will help in] seeing if that seems like something that aligns with what you're looking for.
Q. What would a first counseling session typically include?
A. That first session is a time for you to make sure you feel comfortable working with me and I feel comfortable working with you. You're going to probably be asked a lot of questions. But make sure you feel comfortable that this person is someone you think can understand you, that can help you work toward the goals that you want to work on in therapy and be there in a way that presents things in a way that you feel works for you.
Q. Finally, have you been able to utilize teletherapy at all, and is it just as beneficial as in-person therapy?
A. It's something I've been doing in my practice long before the pandemic. A small subset of my clients are people that live in more rural areas outside of our metro area that want to have a Catholic psychologist or therapist but don't have one locally.
But [teletherapy] increased dramatically after the pandemic when everyone was shut in. Since then, it's kind of leveled back out and a lot of people have come back in [to the] office.
It's been really good, especially in the period when people couldn't come out or didn't feel comfortable coming out, or people that have health conditions that make them more vulnerable and they have to be more careful. In all of those things, [they still] have an opportunity to connect with someone who can still help them.
Teletherapy can be just as effective as in-person, in-office, normal, traditional treatment.
Tips for checking in on others
• Family members you live with
Be mindful of how different members of your family are responding to the pandemic and the reduction in interactions and activities. Since we all vary in the degree to which we enjoy activity, it is easy to mistakenly think if you're handling these changes well that those around you are having the same experience.
The pandemic has forced us to let go of a lot of things in our life we enjoy, look forward to and consider important. Make sure you think about what those around you may be missing most right now.
• Elderly friends or relatives living alone
Getting creative to find ways to spend time with each other in a socially distant, safe manner is obviously important. Start thinking now about what you can do to gather or keep up when the weather changes and be sensitive to how older loved ones feel about meeting by video.
Consider talking more by phone, writing letters, and sending photos and cards.
• Co-workers working from home who only see each other via Zoom
Arrange an outdoor get-together with your close colleagues and again be mindful of coworkers who may be struggling more with isolation than others.
Mental health resources
For a list of Catholic counselors in the Archdiocese of Kansas City in Kansas, click here.
To learn more about Dr. Gaughan, visit his website at: kcpsychologist.com.
For depression information and resources, contact Stacy Davis at Mental Health America of the Heartland at (913) 281-2221, ext. 112.
To speak with someone after hours on a call line, contact Compassionate Ear Warm line at: (913) 281-2251 or (800) 927-6327.