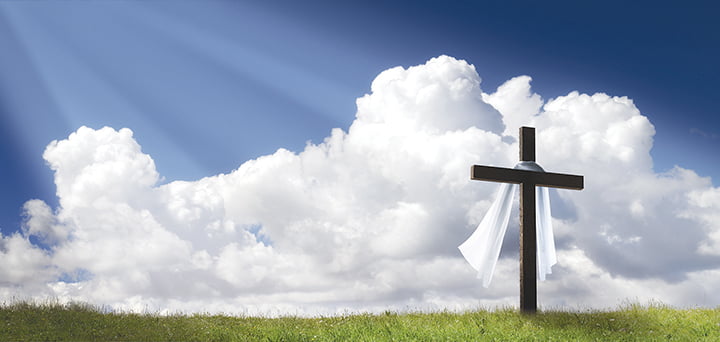 by Therese Horvat
Special to The Leaven
Easter was different this year. But then again, it wasn't.
Church pews were empty without congregations to proclaim the good news, exchange signs of peace, and share bread and wine. We prayed in front of computer and television screens.
There were fewer large gatherings of family and friends around bountiful tables laden with ham and rolls and sweet desserts. Precaution, fear or sickness kept us apart.
Easter egg hunts were limited, and parades minimized. There were fewer opportunities for fashionable spring clothing to make its debut.
Easter was different this year. But then again, it wasn't.
Trees were budding, and flowers abloom. Nature affirmed the cycles of life. Rain fell intermittently on newly mown lawns.
People connected with phone calls and emails, expressions of love and good will. Children bit ears off chocolate bunnies and ate jelly beans.
Alleluias rang out across sound waves and airwaves. Hope resounded with the words, "Christ is risen," and our belief that so will we.
Easter was a glorious day for all the right reasons: spring, joy and Resurrection. Easter is a season to continue to share all that is good about life: faith, family and friends.