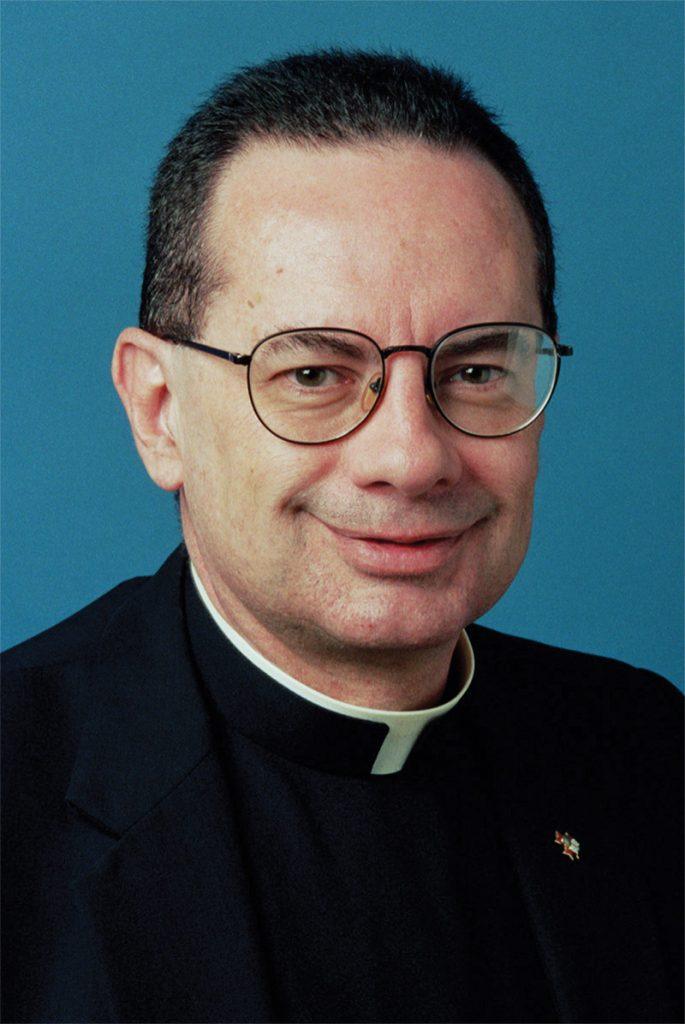 by Joe Bollig
joe.bollig@theleaven.org
KANSAS CITY, Kan. — Father Joseph Cramer, 72, a long-serving priest of the Archdiocese of Kansas City in Kansas, died Aug. 30 at his residence.
"Father Cramer was a people- loving and people-centered person," said Father James Ludwikoski, a retired archdiocesan priest. "He loved his priesthood and made service to his parish the focus and preoccupation of his life."
Father Joe Chontos followed Father Cramer on the faculty of Savior of the World Seminary in Kansas City, Kansas, the last year it was open.
"He offered me a great deal of wisdom and advice about teaching the seminarians' religion classes," said Father Chontos. "He had an amazing rapport with the seminarians. He loved his teaching experience at Savior of the World and his ministry there. I know the seminarians all admired him and enjoyed being in his classes, so I had a hard act to follow."
Father Cramer's pastoral style, he added, could be summed up as people- oriented, simple and basic — never complicated.
Father Cramer was born on April 21, 1950, in Gardner, one of five children of John F. (Jack) Cramer and Frances (McCormick) Cramer.
He attended St. Paul Grade School in Olathe and graduated from St. Joseph High School in Shawnee. He attended Donnelly College in Kansas City, Kansas; Kansas State University in Manhattan; and St. Mary's College in Lebanon, Kentucky. He completed his theological studies at Saint Vincent Seminary in Latrobe, Pennsylvania.
Father Cramer was ordained a priest by Archbishop Ignatius J. Strecker on May 28, 1977, at the Cathedral of St. Peter in Kansas City, Kansas. He received his first assignment as associate pastor of Curé of Ars Parish in Leawood on July 31, 1977.
His assignments included being a chaplain at two high schools and a college; a seminary teacher and vocation recruiter; parish administrator; and associate pastor and pastor of 13 parishes. His last assignment beginning in 2006 was as pastor of Sacred Heart Parish in Gardner, later renamed Divine Mercy Parish in 2011, followed by a leave of absence in 2017 and retirement on May 1, 2020.
"Whenever we'd go to Mass with our kids, he'd always stop and talk to them," said Michael Jesberg, Divine Mercy parishioner. "He always had a smile on his face. You could tell he cared for every parishioner and everyone he met."
Rick Livingston, another Divine Mercy parishioner, said Father Cramer had a way of making children feel welcome.
"We came in as new parishioners," said Livingston. "Father Cramer met us as we walked in. He shook my hand, introduced himself, and then paid total attention to my grandson. My grandson decided that [Divine Mercy] was the place to be. From then on, he looked forward to Mass."
Father Cramer was preceded in death by his parents. His brothers and sisters ask that his friends and former parishioners remember him in their prayers. Funeral arrangements are pending and will be announced later.