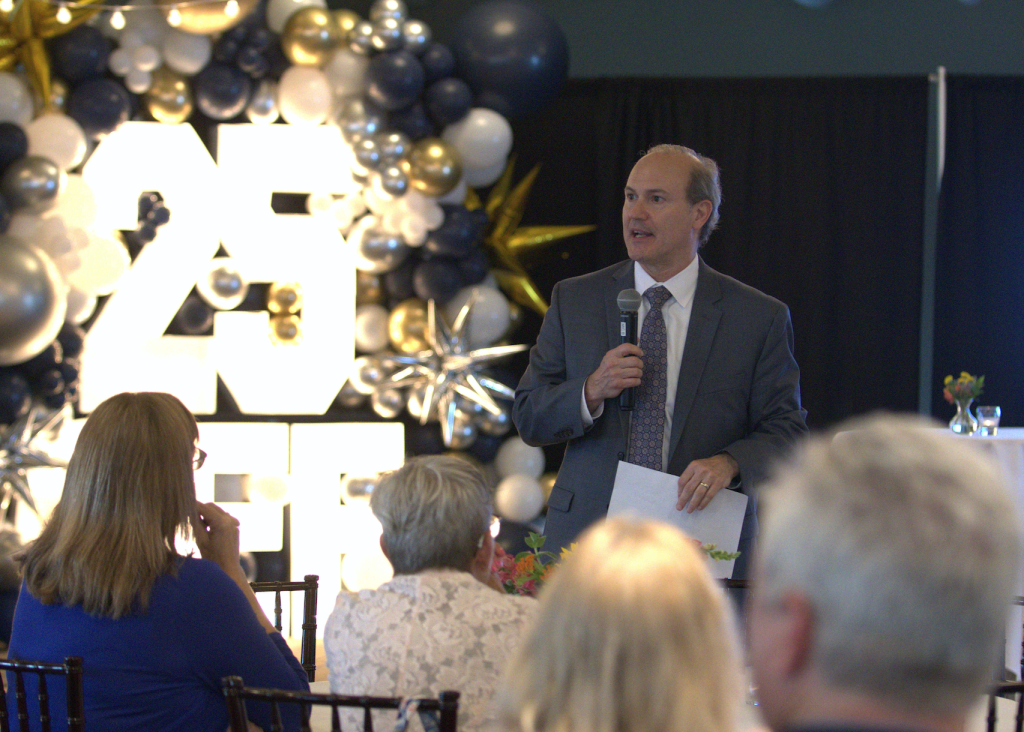 by Jill Ragar Esfeld
jill.esfeld@theleaven.org
SHAWNEE — More than 25 years ago, Tom Zarda, a member of St. Joseph Parish here, recognized that many low-income families could no longer afford Catholic school education.
Catholic schools, especially in urban and rural communities, were struggling.
Determined to make a difference, Zarda, along with other business and community leaders in the archdiocese, established a foundation that would support Catholic education.
In 1997, the Catholic Education Foundation (CEF) was legally founded and began its legacy of making Catholic education available to every child, regardless of financial need.
Today, CEF awards $4 million in scholarships annually and supports more than 1700 students in 27 schools.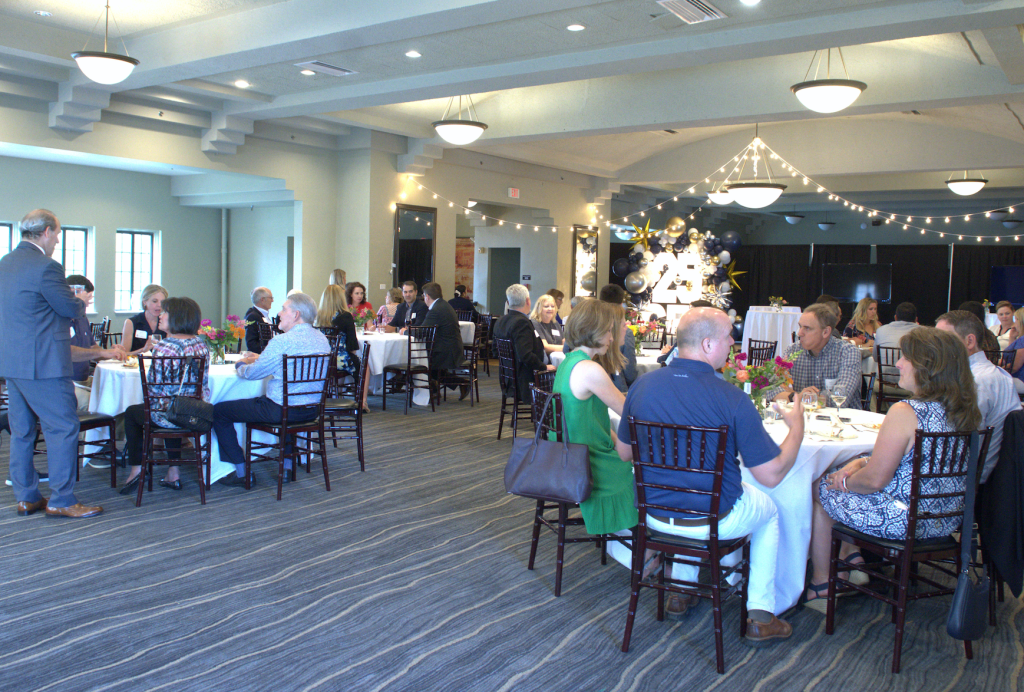 At a reception celebrating the 25th anniversary of CEF, Zarda reflected on the reason he and other community leaders — including Rich Henry, John Menghini, Mark Ledom, Blake Mulvany and Leonard McKinzie — saw this vision through to its remarkable end.
"When you think about the foundation of [CEF] and the purpose," he said, "you know, you just had to do it.
"There are so many things you think about in your life. And when it comes to judgment day and Saint Peter looks at you — he's not going to ask you what you did.
"He's going to ask you what you didn't do that you should have done."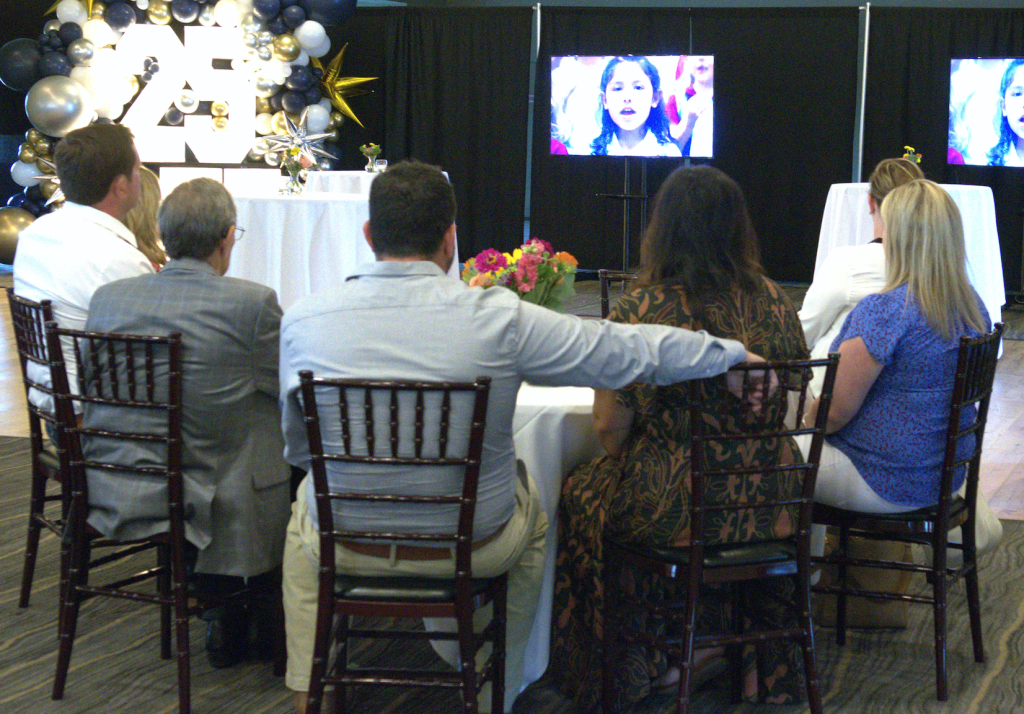 This year, at the Gaudeamus gala, the CEF annual fundraiser, the foundation will honor all those who contributed to its beginnings.
At a kickoff reception, held June 29 at Lake Quivira Country Club, guests included past event chairmen, board members and school administrators who laid the groundwork for the organization's success.
"This foundation has done incredible work for a quarter of a century for kids who desperately need help," said former board chairman Terry Sexton. "None of it would be possible without the founding mothers and fathers of the foundation."
Executive director Vince Anch added that the generous people who began the organization continued to recruit more generous people "all the way [to] where we're at today."
Indeed, the legacy continues. This year's chairs for Gaudeamus are the grandchildren of Tom Zarda, Kyle and Nicole Hill and Jake and Ashley Rieke.
"Jake and Nicole are the grandchildren of Tom Zarda," said Anch. "They're really excited to do this."
Gaudeamus is a fun-filled celebration of Catholic education that includes great food, company and entertainment.
If you've never attended, this is the year to find out why it's rated one of the top two events in Kansas City by The Independent magazine.
Beyond being a fun evening, the event makes it possible for children in need to attend Catholic schools.
"We just want to ask you to pray for us so this Gaudeamus goes really well," said Anch. "We already have over 200 [children] on a waiting list for next year, which we're excited about.
"And we're going to do everything we can to fund all of those kids."
In addition, two more schools in our archdiocese are officially CEF schools now: Hayden High School in Topeka and St. John the Evangelist School, Lawrence.
"We have to continue, especially today, to provide a Catholic education to everybody, not just the affluent," said Zarda, "so the parents of those kids can fulfill their obligation.
"When that baby was baptized [the parents vowed] to provide them every opportunity to get to heaven.
"And Catholic education is by far the best way they can do that."