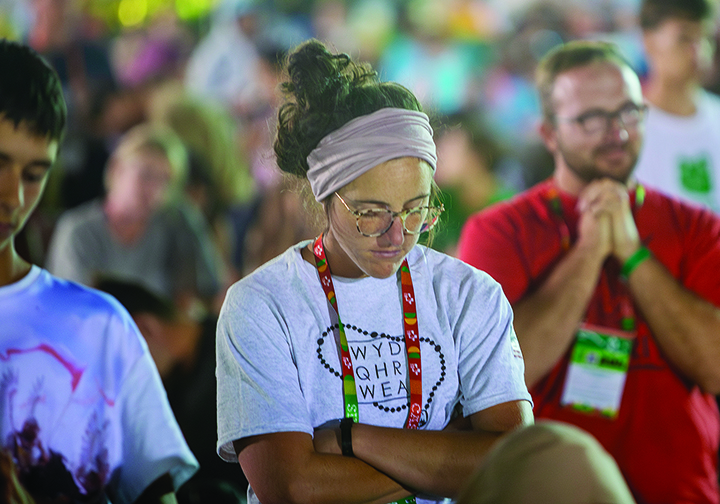 by Jack Figge
Special to The Leaven
Sending a group to World Youth Day was not on Caitlin Schneider's radar until a high schooler suggested it 18 months ago.
Schneider, youth minister at Queen of the Holy Rosary Parish in Wea, asked her teens during the 2022 Rural Catholic Conference what they wanted to do as a youth group.
AJ Hastings immediately responded: "World Youth Day."
"The second I heard about World Youth Day, I knew that I had to be there," said Hastings. "It was just on my heart that I had to find a way there."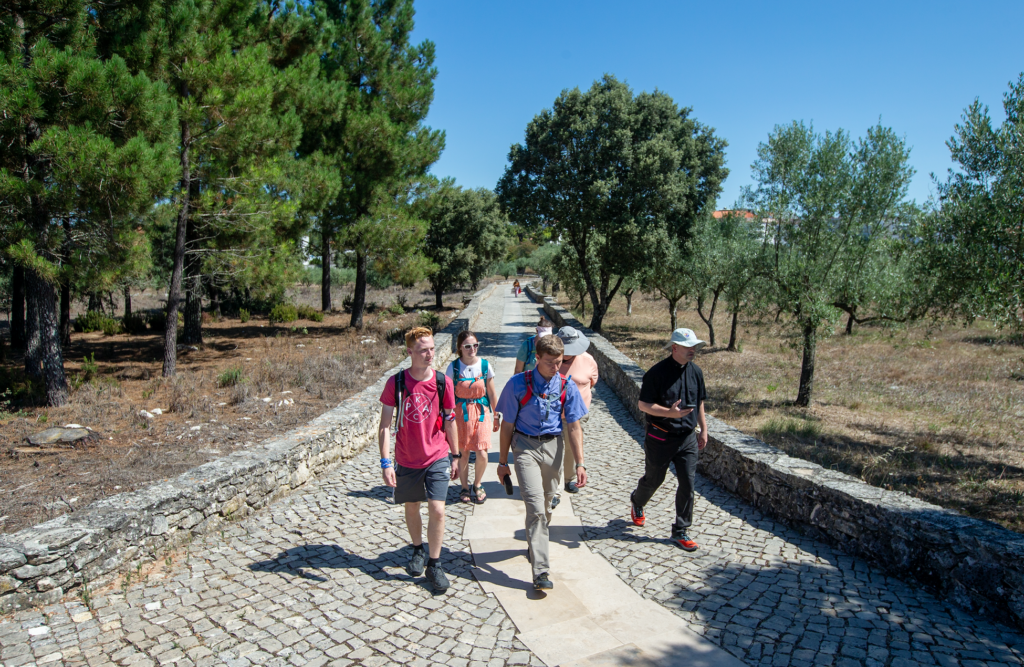 Hesitant about taking a group to Lisbon, Schneider said she would bring it up to the parish council but would make no promises.
The parish eagerly agreed, offering to host fundraising events for the pilgrims. Over the next year, the pilgrims spoke at parish events and asked for funds after Masses.
Within that time, they had raised the money to fund the entire trip for three students and two chaperones.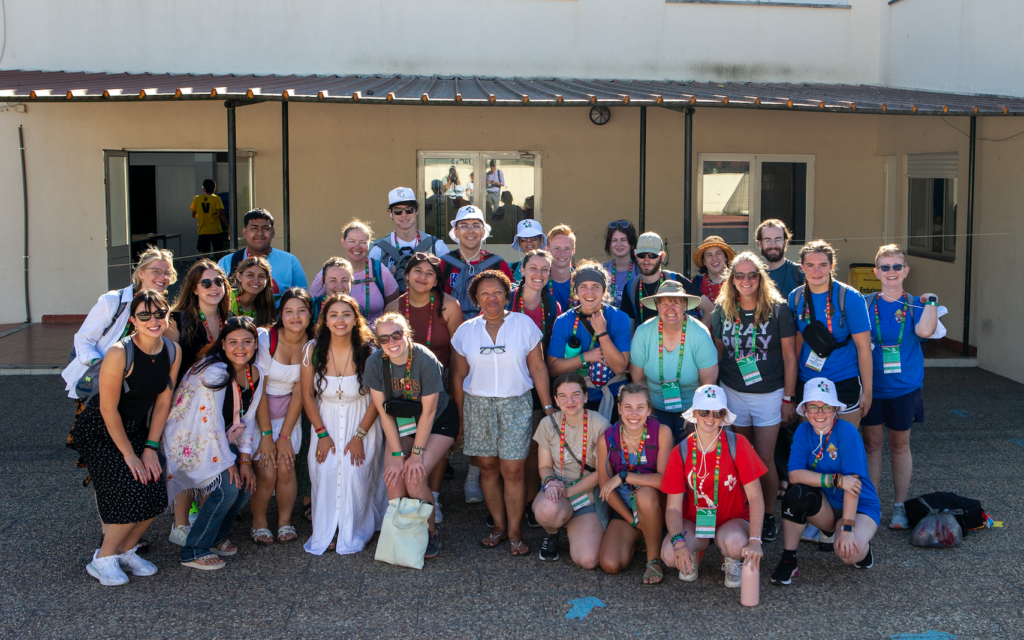 "When we first started fundraising, one of the ladies at the parish council meeting — when I expressed that I was nervous about fundraising — said that Queen of the Holy Rosary is such a generous parish, all you have to do is ask and everything you need will be provided," said Schneider.
"I think we were all astounded at how quickly things with the fundraising came together," she added.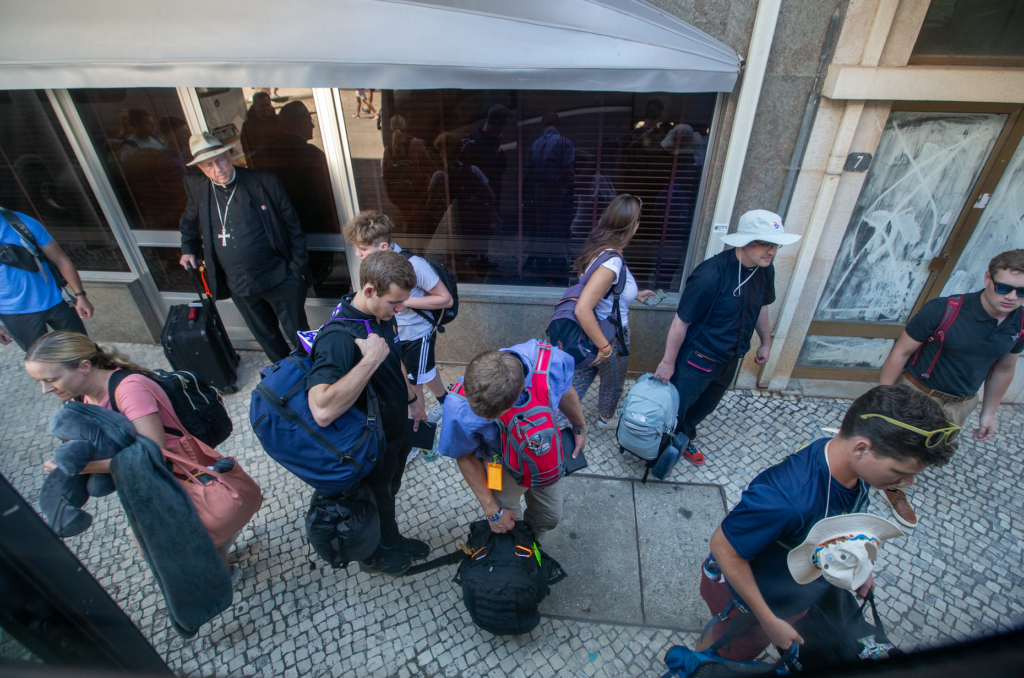 Hastings and Schneider were joined by Tatum Schumaker, Sydney Nellor and her mother Roxanne on the pilgrimage.
"Being from rural Kansas, you get to see the world in a different perspective," said Schumaker. "To see Fátima and to see the world through a different lens has been so wonderful. It has taught me that I can't take anything for granted."
Sunday Mass in Fátima gave them a taste of the global church.
The Mass, celebrated by the archbishop of Boston, Cardinal Sean O'Malley, was said in Portuguese, but priests from across the world took turns reading the Gospel in their respective languages.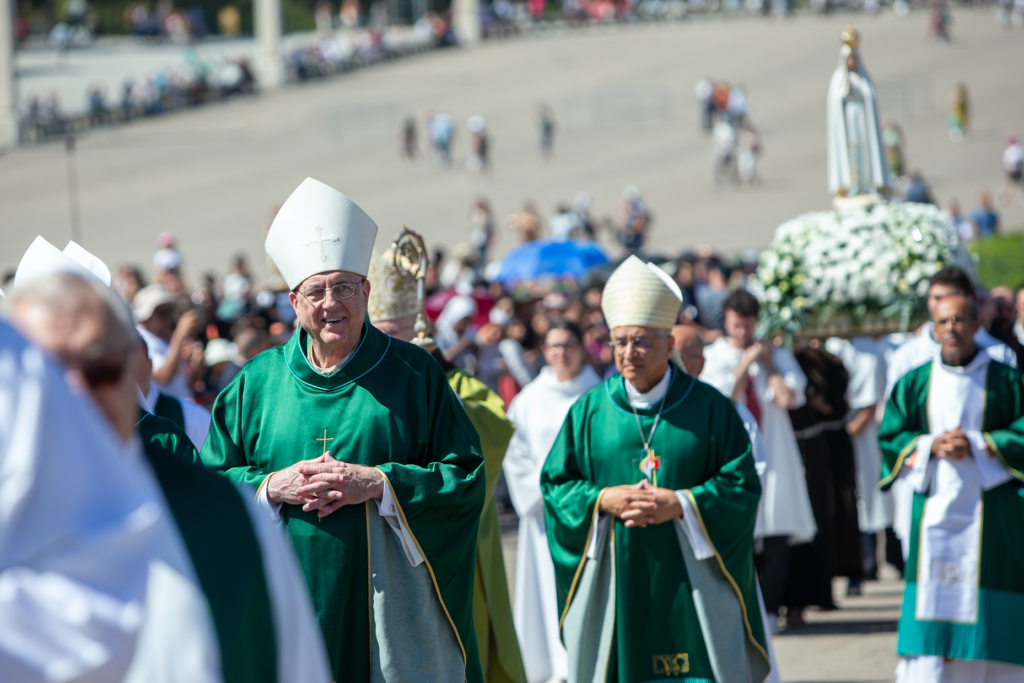 "I loved the Sunday Mass in Fátima and hearing all the languages," said Sydney Nellor. "It shows a broader spectrum of what's around the world. I hope to share this experience with my parish."
Schneider hoped the pilgrims would leave with the courage to evangelize at the parish that made the trip possible.
"My hope is that these high schoolers have an encounter with the Lord and learn to be the light of Christ to all they meet," she said. "That way, they can go back and share all they saw and learned with the entire parish!"
To view the full album of photos from World Youth Day, click here.