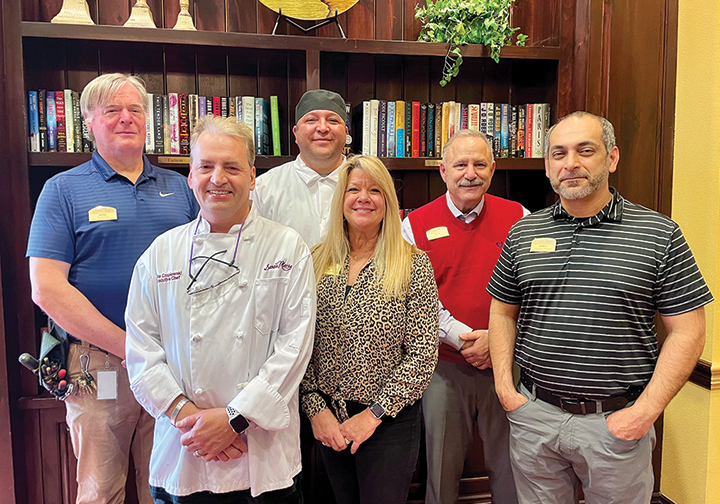 by Steve Wujek
Special to The Leaven
OLATHE — It's hard to go a day without reading a news story about "The Great Resignation" and the number of Americans who are voluntarily leaving their jobs. According to the Bureau of Labor Statistics, an average of 3.95 million workers resigned from their jobs in 2021 — the highest average ever recorded.
All the talk about a volatile and active job market also begs the question: What about the workforce and people who have remained in their positions for 5 to 10 years or more?
Here in the Kansas City area, there is a shining example of associates who have longevity and found purpose in their careers. At Santa Marta senior living community in Olathe, 79 team members have been serving in their roles for more than five years and 31 have been with the community for more than 10 years.
"This is a special community where professionals find fulfillment and success in their vocations to support the lives of seniors," said Santa Marta executive director Chet Surmaczewicz, who joined the community in 2009. "We put a tremendous amount of effort and love in taking care of all the people at our community — both our residents and our team members."
This year, Santa Marta will be celebrating 15 years as a community that enables seniors to live full and active lives. Having a large number of tenured associates has created a stable and comforting environment where lives and careers thrive.
"I started as a housekeeper the year Santa Marta opened," said Mulu Pelelu. "This community has been a blessing for me. We are one big family, and everyone works together."
"I don't ever want to leave this place," said CNA Kelsela Jini. "After spending 13 years of my career here, you really get to know the residents. Whether someone is celebrating or needs comfort, we all rally around each other. This is a very caring community."
Santa Marta has planned special activities to celebrate National Employee Appreciation Day on March 4 to recognize and honor all team members — especially those who have been with the community since it opened in 2007.
"We treat this day as if it's a holiday," said Surmaczewicz. "From the day we opened, we understood that maintaining a caring, compassionate and supportive culture was important. We have never wavered from that commitment. The dedication of our team members to make this a great place to live and work is so wonderful to witness."