by Todd Habiger
todd.habiger@theleaven.org
The second wave of COVID-19 has hit India like a freight train. India has the second highest population in the world at more than 1.3 billion. It also has the distinction of having the second most COVID-19 cases in the world at more than 30 million.
The Archdiocese of Kansas City in Kansas has benefited from a special relationship with Catholic dioceses of India, some of which have loaned the archdiocese priests who serve now in area parishes. The Leaven reached out to several of these priests and asked that they share the stories they are hearing from home.
Homecoming
The cab ride was eerie for Father Jomon Palatty, MSFS, parochial administrator for Annunciation Parish in Baldwin and St. Francis of Assisi Parish, Lapeer.
In late April, as he went through his home state of Kerala — population 34 million — the cities looked like ghost towns. Businesses were shut down and there was nary a person on the street. COVID-19 had completely shut down these once thriving cities.
"When I was in India, I experienced a complete lockdown," Father Jomon said. "Only the hospital cases were allowed out. You cannot go shopping. You cannot visit people. You cannot travel. You cannot use your car. You cannot use your motorcycle. You cannot even leave your house."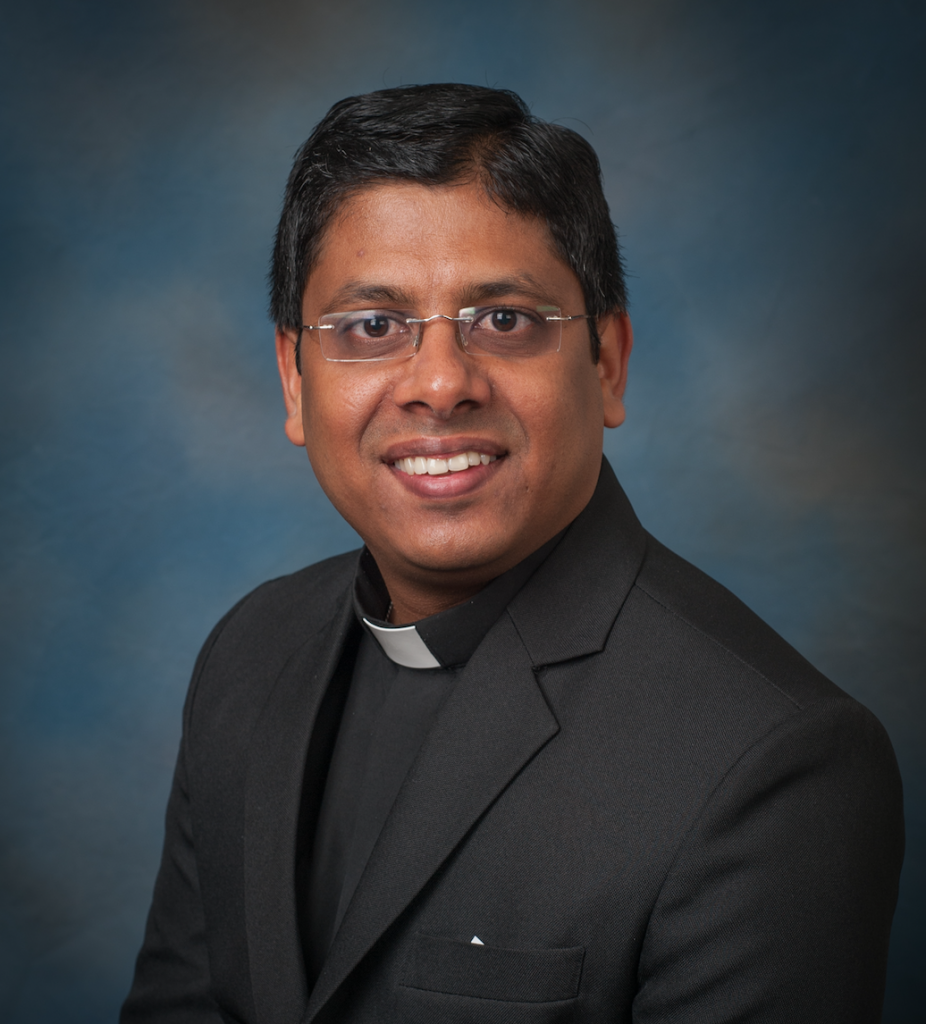 When he arrived at his parents' home, Father Jomon immediately went into isolation in his parents' house for a few days, even though he was fully vaccinated.
"I didn't get a chance to immediately hug my parents," he said. "I was concerned about my family. Because I traveled so far and came in contact with so many people, I had fear and anxiety about bringing sickness to my parents."
This was far from a typical trip for Father Jomon. The entirety of it was spent inside his parents' house. Police patrolled the area to make sure people stayed inside their home, he said.
"It was difficult for me to see the lockdown situation because I'm coming from a different world. In America, we have a lot of freedom," he said. "When we experienced the lockdown here, we were still able to go outside. For me it was difficult not being able to see anybody. It was frustrating for me."
Father Jomon said that the Indian government has provided the people with some rations during the lockdown since they can't leave their homes, but he was mostly critical of government's handling of the crisis — including producing and distributing a vaccine.
"The government is not able to fulfill the needs of the people," he said. "Ultimately, there is discrimination based on the caste and religion."
Even now, more than a month after he left, Father Jomon said his parents are still in lockdown and it's taking its toll.
"They are tired of staying inside the house. They just want to go outside and get some fresh air and they want to see some people," he said.
When asked what the people of the United States could do to help India, Father Jomon's answer was simple.
"We can pray," he said. "That's all I can say. Pray."
Uncertain future
Father Arul Carasala, pastor of Sts. Peter and Paul Parish in Seneca, worries about the future of the Catholic Church in India. As the second wave of COVID-19 has torn through his country, Father Carasala says that many young priests and nuns have died from the disease, leaving a big gap in the Indian presbyterate — one that could take years to fill.
"We cannot just make a priest tomorrow. It takes 10 years," said Father Carasala. "When someone dies in their 30s and 40s, they still have 30 years they can donate to the church and that's all gone. It's a big loss for the church."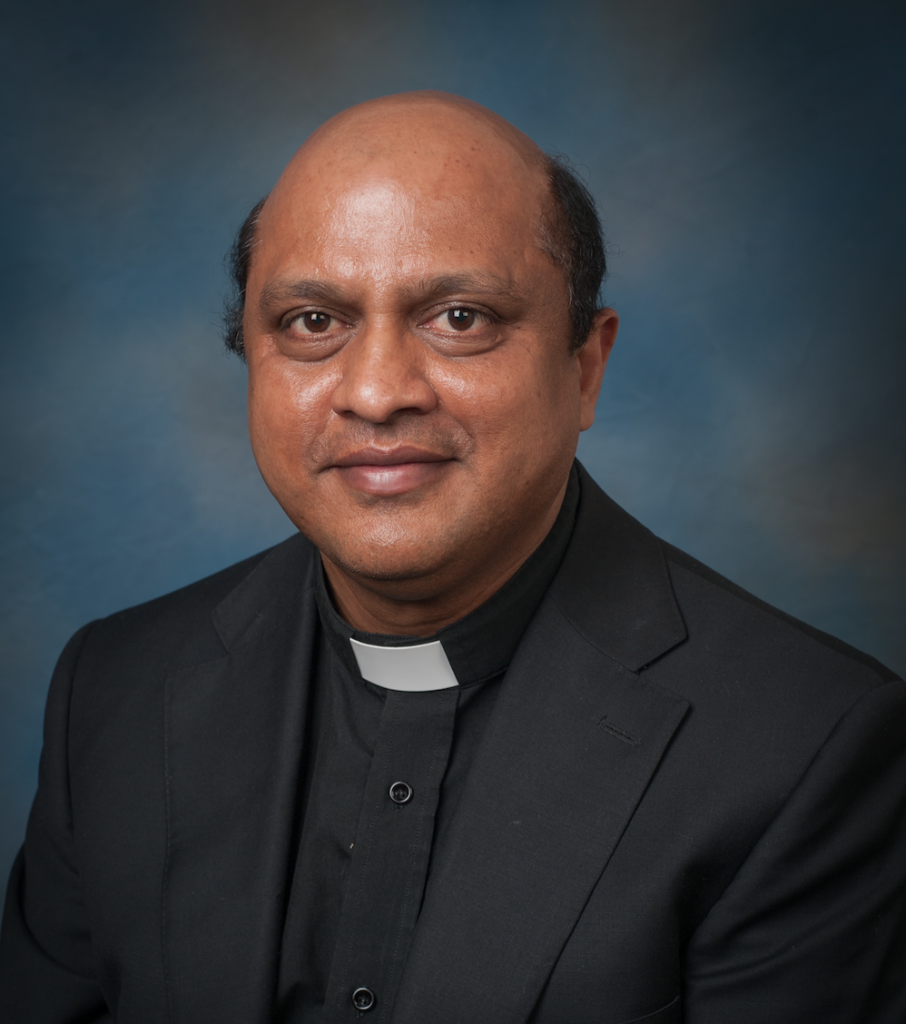 According to the Vatican, more than 400 priests and nuns have died in India due to COVID-19 — most of those during the second wave of the disease. Father Carasala said he lost a classmate and two priests from his home parish. Talks of a possible third wave of COVID does nothing to ease his fears.
Father Carasala also worries that the large number of priest deaths in India could have an effect on the Archdiocese of Kansas City in Kansas as well.
The archdiocese has benefited from the vast number of vocations in India. Several Indian priests are currently serving in the archdiocese — mostly in rural areas.
"We have been fortunate to have priests in India come and work here. Now with so many deaths it will not help the situation," said Father Carasala.
COVID has kept Father Carasala from returning to India for more than a year. His last trip home was in January 2020. He misses his family and feels their pain.
His mother is 82 and hasn't left her home in more than a year. Same goes for his 19-year-old nephew.
"It is pretty hard for him to be confined to just the four walls," Father Carasala said. "He's making a sacrifice. He has lots of friends. He wants to go out and have fun, but he cannot do that because he might bring something back."
He also has a niece who is graduating with a master's degree from a German university in August. He said plans for the family to go to Germany for her graduation have been canceled because of COVID.
Locally, Father Carasala and his parish, Sts. Peter and Paul, are collaborating with his home parish in India on a food distribution program.
"Most people who are suffering are the poor people," he said. "There are people who aren't getting their daily wages and aren't getting food. That's where I felt I need to be involved in helping those people in need."
So far, the program has been a success as more than 600 families have received a food packet.
Father Carasala said he would like to return to India but every time he tries to, COVID changes things.
"Every time I plan to go, it's one step forward, two steps back," he said.
Grave concern
Each night, Father Lazar Carasala sits down to watch the news come out of his home country of India. What he sees is devastating: More than 30 million COVID cases; almost 400,000 deaths. The second wave of COVID has brought the country to its knees.
Even though the first wave of COVID was mild in terms of deaths for a country, Father Carasala, pastor of the parishes of St. Joseph in Nortonville, Immaculate Conception in Valley Falls and Corpus Christi, Mooney Creek, said that India's first lockdown in March 2020 still had its consequences.
"Initially, the government announced a lockdown without any preparation," he said. "Many people couldn't travel back to their hometowns. They were literally walking on foot. Especially the migrant laborers. They were carrying their luggage over their heads with them. Some of them walked for hundreds of miles."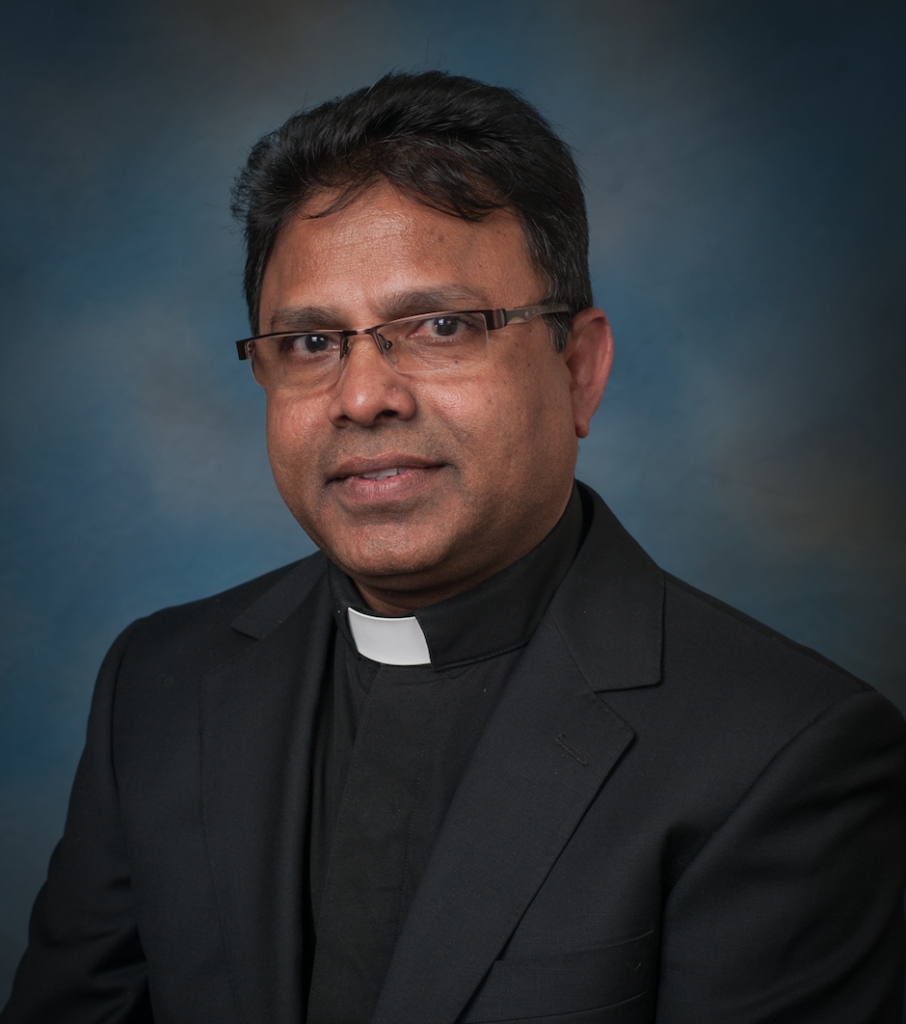 These people were on their own and relied on the generosity of strangers along the way to provide food and water so they could complete their journey home, according to Father Carasala.
"The government of India totally failed them by not providing food, shelter or even water," he said.
By June 2020, with COVID seemingly under control, the Indian government began to ease restrictions and Father Carasala was able to visit in January of this year for his nephew's wedding. His hometown of Chennai has a population of 10 million people. The wedding was a large affair with 2,000 guests. Being unvaccinated at the time left Father Carasala a little anxious.
"After Mass, I went straight to my room," he said. "I didn't go to the reception because the following week I needed to travel back [to the United States]. So, I was a bit scared."
Father Carasala made it through his visit unscathed, but India wasn't so lucky.
The second wave of COVID hit the country with a vengeance in mid-March.
A second lockdown has been in effect for several weeks now and the people of India are struggling with the restrictions.
"People who aren't following the rules, the police are tasing them in the streets," said Father Carasala.
As for his own family, he has three sisters — two over the age of 70. They aren't vaccinated. Two of them are active teachers but have been teaching remotely since the lockdown. Father Carasala said his sisters have told him that remote learning under these circumstances "is not that effective."
He says his sisters are frustrated by the lockdown, but so far, COVID-free.
"They are feeling bad about not going to Mass. They just watch it on television," he said. "Their children aren't going anywhere. They don't go to any functions. They are burnt out."